If you are more of a video person, there is a video version below from the live – streaming app that I use called Periscope.
You already know that you have to turn on the lights in your office.
You have to turn on your laptop.
You have to wake up the copier.
You have to pay your bills.
…and dozens of other duties that come along with having your own practice, but…
"The ONE thing I don't want you to forget that you must do each and every day is to draw people to you."
What does that mean? Well, it means getting out there in numerous ways in order to draw people into your community.
What it doesn't mean is drawing people to you by constantly promoting you. That has its place, and must be done, but that isn't necessarily the best way.
Let's discuss 5 ways you can draw people to you. I will preface these by saying these should only be done if you are genuine in your approach, and not coming across as though you are jumping up shouting, "pick me, pick me!" This should never come across as being about you, even though this contributes to your presence, and helping others get to know, like and trust you.
Promote Others

: Take time to focus on the good work or words that others are doing. Write about them. Talk about them. Record audio or video about them, letting others know why they are important, or special to you, or are having an impact on their industry, or in your practice area.

Write About Topics Of Interest To Others:

 You know what they are. You read and talk about these topics every day in your work. You have clients and colleagues discuss them with you. They come across your inbox or your newsfeed.

Write About Others:

 This is a close cousin to #1, but it isn't being as overt about promoting their business or practice. It might be mentioning a company that just produced something you think might be of value to your target audiences. You aren't necessarily endorsing their work, but you are sharing what they had to say.

Comment On What Other's Produce:

 This might just be the easiest one of all. When someone updates their newsfeeds on Twitter or Facebook, or Tweets about something of interest, or places a video on Facebook, Twitter, Instagram or YouTube, or goes live on Periscope or other livestreaming apps, make a simple, genuine comment about what you heard or read.

Send a Friendly Message:

 Social and digital media have given us so many ways to do this, but think about sending a private message on Twitter, Facebook, LinkedIn, or creating a 30-second video to go along with a Tweet to someone, or on someone's Facebook newsfeed. Don't forget email as this remains a valued tool to most of us who spend time there every day. Who wouldn't appreciate a kind message?
Again, not one of these is overtly promoting you or your services, but every one of them is putting:
You
Your personality
Your empathy
Your sympathy
Your knowledge
Your ability to connect
Your ability to sift through enormous amounts of content to deliver only the best to your viewers
All of those contribute to helping your target audiences of clients, potential clients, referral sources, media and other influencers know, like and trust you. They help draw people to you even though you aren't being obvious about it. That helps bring people into your community, which is ONE of the most critical things you must do in your business every day.
Remember. It is your business. You must tend to it.
If you'd like to watch a version of this that I recorded this morning on Periscope, here you go: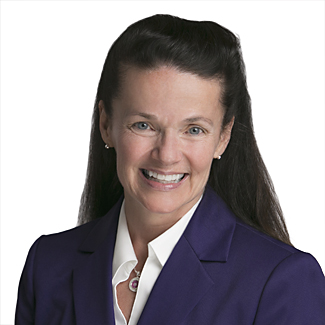 Nancy Myrland is a Marketing, Content, Social and Digital Media Strategist, Speaker & Trainer, helping lawyers, law firms and legal marketers grow by strategically integrating all marketing disciplines. She is a frequent LinkedIn, Twitter & Facebook trainer, as well as a content marketing specialist. She helps lawyers and legal marketers understand how to make their marketing and business development efforts more relevant to their current and potential clients, and helps lead firms through their online digital strategy when dealing with high-stakes, visible cases. As an early adopter of social media and digital technology, she also helps firms with blogging, podcasts, video marketing and livestreaming. She can be reached here.