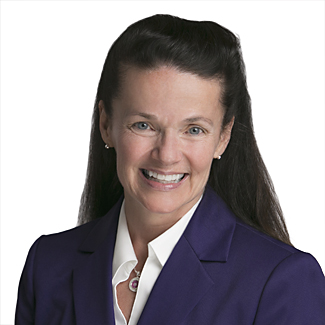 Welcome!
I appreciate you taking a moment or two to visit this page to learn a little more about what I do. 
I am a Marketing and Business Development Advisor, specializing in Content, Social and Digital Media for lawyers and their legal marketers.
I am a speaker, trainer, and advisor who can help you grow your firm and your practice through the understanding, creation, and integration of marketing and strategic plans with content, social and digital media.
I Understand The Big Picture When It Comes To Business Development and Legal Marketing
I understand the big picture, not just one aspect of marketing or business development, but all of the tools that are necessary to help you create a sound, actionable, goal-oriented plan that is right for you. I have been in sales and management in corporate America, the senior marketing professional in a mid-sized law firm with 7 offices around the world, and a business owner since 2002.
I Specialize In The Integration of Marketing, Business Development, Content, Social & Digital Media Marketing
I believe in the planning process, and I believe in the wise and strategic use of all of the social and digital marketing tools we now have in front of us. I help my clients understand how to use the right tools directed at the right people on the right platforms at the right time. I help you make the best use of the limited time that you have to focus on marketing and business development.
I understand the need for teams and professionals to create individual marketing strategies that fit into the overall strategy of the firm so all are working toward common goals.
My primary goal is to provide intelligent, innovative, and down-to-earth training and solutions based on your unique situation; never a cookie-cutter approach that may or may not fit your situation.
Early Adopter
As an early and constant adopter of social and digital media and technology, I also help firms with blogging, podcasting, video marketing, and livestreaming. I also lead law firms through their online digital strategy when dealing with high-stakes, visible cases.
LinkedIn Coach For Lawyers
I spend a great deal of time training lawyers and their business professionals on the wise, effective, efficient, and ethical use of LinkedIn to grow their reputations and their relationships. LinkedIn is more important than ever because of its acceptance in the hybrid in-person and virtual world we all find ourselves in these days. I train groups as well as one-to-one for a more personal experience. 
I also invite firms and lawyers to enroll in my online experience, LinkedIn Course For Lawyers, where I will walk you through the steps needed to build a robust profile and an effective presence that will help you build your reputation and your relationships. Lessons are built to be bite-sized, allowing you to easily, quickly, and effectively consume the content you are the most interested in when you have a few moments.
Firms that are interested in licensing the course for their firm can contact me at [email protected]. I will take care of your lawyers and anyone else in the firm who is interested in LinkedIn as a branding and business development tool.
Creation of Marketing and Business Development Plans
It is also my goal to help make the day-to-day responsibilities of marketing and business development easier for you, whether by helping you write your firm's plan to guide your marketing and business development strategy, a practice or industry group plan, or an individual attorney marketing plan.
My Approach
Always respectful of your valuable time, I am known to be efficient, but I will always advise you when additional time and focus on your part is critical to the success of a situation or strategy we are working on together.
My Background
I bring over twenty years of marketing, management, sales, content, social, and digital media experience to my clients. I understand the dynamics of a client/service provider relationship as I have thrived in both roles.
I spent several years early in my career in advertising sales and production. I then continued my sales career in the real estate field before answering the call to become a life-long marketer.
I spent ten valuable years in marketing with Time Warner, creating and implementing marketing and promotional campaigns in a fast-paced, business-to-consumer, entrepreneurial, numbers and budget-driven corporate environment.
I then entered law firm and legal marketing when I joined the law firm of Baker & Daniels, now known as Faegre Drinker, as their Director of Marketing. It was there that I learned the critical skills necessary for firms to create sound marketing strategy based on internal and external client needs and feedback. While in-house, I managed the marketing and community affairs department, which consisted of ten marketing professionals, along with overseeing the marketing and community affairs efforts of seven offices around the world.
Collaborator
I have always enjoyed interacting and working with employees and professionals at every level of the firm. I am a skilled, passionate, and motivational trainer, and I help put my clients at ease by being approachable and nonintimidating. I have a comfortable but appropriately assertive personality, am known to be creative, and I have the ability to interact with professionals at every level of every size firm. I am also known for making the complex simple.
I have managed mergers, name changes, new product and service development and rollout, office moves, team formation, communications strategy, and I have the ability to help think through complex situations and provide creative solutions and ideas.
A list of my services can be found here.
LinkedIn Course For Lawyers Will Reopen Soon!
My Contact Information:
Phone:       317-370-9684
Email:         [email protected]ndmarketing.com
Twitter:       http://twitter.com/NancyMyrland
Facebook:  http://www.facebook.com/NancyMyrland
LinkedIn:    http://www.linkedin.com/in/NancyMyrland
YouTube:    http://www.youtube.com/NancyMyrland
Instagram:  http://www.instagram.com/NancyMyrland 
The Myrland Marketing Minute Blog: www.myrlandmarketing.com 
Thank you very much for stopping by. I appreciate you and your time.