It's over. You no longer have to wait for someone else to promote you. You're officially in charge!
Remember the days when you hoped a member of the media would pick up your story, your accomplishments, your firm name, your pro bono work, or some other worthy piece of information that showed what a decent person you were, and what a strong practice you had? To be honest, that day could have been yesterday.
Some of you even hire PR friends of mine, Cheryl Bame, Gina Rubel, or Elizabeth Lampert to help place your name, your accomplishments and your story in the media. Don't stop doing that. That's not what this is about.
What this is about is not sitting back on a daily basis, waiting for someone else to choose you and your story and tell your accomplishments for you. That's over. We now have tools at our disposal at any hour of any day that we can use to communicate with those we care about.
Perhaps your plan calls for you to get your message in front of a client or potential client, a referral source, a member of the trade or business publication you care about deeply, or a member of an association or an institution that has to do with your practice. You know best who those people are. I don't because I haven't studied your practice yet.
What I do know is that there are so many ways to reach these people today that we have no excuse to sit back and wait for them to notice us. Don't sit back and get frustrated because your daily activity isn't being picked up or reported. It's up to you. You're in charge of building these relationships and telling your story on a daily basis.
You need to go out and get involved with the right people that matter to the success of your practice, and you need to get to know them.
How do you do that?
You can connect with these people in social media so you are more familiar to them when you or your PR counsel contact them.
You need to find them and figure out where they spend time online.
You need to reach out to them and get to know them.
You need to share their stories.
You need to let them know that you care about what they do, and what they write and say on a daily basis.
You need to make it about them before you expect them to care about you.
If you develop these relationships online on a consistent and ongoing basis, then your frustration level with not being noticed or not being followed by the right people will diminish as time goes by.
Once again, this is your story. You need to figure out who needs to hear it, and you need to get to know those people. It does work. It does make a difference.
Now get out there and find them, get to know them, care about what happens to them, and help them first. Only after you have spent time doing those things can you then expect them to notice you.
Yes, it does happen, and you can do this.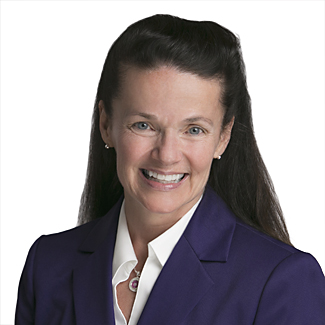 Nancy Myrland is a Marketing and Business Development Planning Consultant, and a Content, Social & Digital Media Speaker, Trainer & Advisor, helping lawyers and legal marketers grow by integrating all marketing disciplines. She is a frequent LinkedIn, Twitter, and Facebook for Business trainer, as well as a content marketing specialist. She helps lawyers, law firms, and legal marketers grow their practices by making their marketing and business development efforts more relevant to their current and potential clients. She also helps lead law firms through their online digital strategy when dealing with high-stakes, visible cases. As an early and constant adopter of social and digital media and technology, she also helps firms with blogging, podcasts, video marketing, voice marketing, flash briefings, and livestreaming. If you would like to reserve an hour of Nancy's time to begin talking strategy or think through an issue you are having, you can do that here. She can also be reached via email here.