You might already know this, but you have the ability to export your LinkedIn contacts.
Kind of.
I mean, you used to.
Well, you can for a while.
Alright, not really.
Well, you can, but you'd better hurry.
Here's The Deal
Phew! That made me tired!
For a long time, we have been able to click on Settings, then choose to export our LinkedIn contacts. This is a good thing as we don't own this platform, and many of us spend a great deal of time turning these contacts into connections. We don't want to lose touch with them should the platform suddenly go away…or perhaps even decide it doesn't want us to download our contacts…or that suddenly we have to request our contacts from LinkedIn, putting them in charge of producing that list.
This past week, LinkedIn decided it would step up efforts to cut down on scraping and spam (thanks for nothing, scrapers and spammers…get a real job), so it eliminated our ability to instantly download our contacts to a file we can keep in our own database, on our own platforms, and on our own hard drives, servers, or SAAS (software as a service…you know, "the cloud") provider. Oh wait, the SAAS service isn't really ours either, is it? I digress….
The instruction from LinkedIn was suddenly that we had to request our list of contacts from LinkedIn. Reports back from LinkedIn and others stated it was taking about 24 to 72 hours. I didn't request mine, so I can't verify that, but heard and read it enough for it to have credibility.
Then The Internet and Social Media Spoke!
Then the strength of the Internet and Social Media took over, and LinkedIn members went nuts.
"How dare you take away our ability to download our contacts?!"
"What the heck are you thinking? You are in no position to take away such a valuable body of real estate that we have spent valuable time building?"
"72 hours! I want my list of contacts now, and I mean NOW!"
Whatever LinkedIn heard caused them to retreat a bit. LinkedIn has temporarily enabled us to, once again, export our contacts on demand. However, we are also told this is temporary, and that having to request the list from LinkedIn will be turned on again sometime in the near future.
I Get It, LinkedIn
I understand the reasoning behind this. LinkedIn knows there is a great deal of spammy stuff going on behind the scenes, with intruders gaining access to our devices, logging in on our behalf, stealing our data, and scraping our lists. These people are then using the data and downloaded lists to send all kinds of email and who knows what to people.
As vaguely stated here on LinkedIn, they are trying to figure out the best way(s) to minimize this, although a 72-hour window sure isn't going to cut it down, nor eliminate it, because people will still have their lists, right? Whether we get spammed today, or in 3 days…we're still spammed, and our data can still be scraped.
In their online forum, LinkedIn tells us:
"Earlier this week, we turned off our CSV connections download tool and asked our members to use another data export process as part of our ongoing efforts to combat the inappropriate export of member data by third parties. This process delivered more data but took longer, usually 24 hours but in some cases up to 72 hours. Since that change, we've heard you loud and clear — that is too long to have to wait for a download of connection information. Effective immediately, we have turned the CSV download link back on."
Don't get too excited because it's not here to stay. LinkedIn went on to say that:
"Our goal is to make as much of your data, including connection data, available within minutes. We will keep the CSV connections tool available until we can reach that goal (some other data items will be available in an extended archive that may take longer to process). We will then turn this tool off again, as part of our ongoing anti-scraping efforts."
Well, if that is as clear as mud, then LinkedIn goes on to state:
"We believe that the data our members enter into LinkedIn is theirs and they should be able to export it. We are also committed to ensuring members have control of what data can be exported by their connections. In the coming weeks and months you can expect to see us take additional steps to increase that control and to make the scraping of member data by third parties more difficult. Scraping is against our Terms Of Service and potentially detrimental to the members whose data is being scraped."
I Do Like A Nice Apology
LinkedIn knows this is a messy case. It wraps up its explanation of current events by saying:
"We are sorry for the inconvenience this caused and resolve to do better in the future."
A Word Of Caution About Using or Integrating Your Contacts
This morning, in a Facebook group I am a part of, we were discussing LinkedIn contacts with regards to integrating them into CRM systems. My friend and colleague John Byrne of Glencoe Media Group offered some gentle reminders about the quality of LinkedIn contact data from his perspective:
"The vast majority of people don't use their work email addresses on their profiles, in part because LI is such a good job hunting tool. Many don't fill in their company information correctly or with the right info that you want, and the same goes for their titles. And, lastly, this all assumes that people are updating their profiles on a regular basis (heck, even once a year would be good)."
John's word of caution is a good one. If you are going to take the time to download your LinkedIn contacts, then take some time to review the list to see who is using a work email address. There are options for you should you need to match your contacts with their work information, but that is a blog post for another day.
Bottom Line
I am sure there is more to the story, and this one is early, so I will give both sides credit for the positions they are taking. I just wanted to make sure you knew this was going on because I think..no, I know your contacts are very important to you.
You might want to go export your contacts now as I have no guarantee when this feature will return to a request-only option, nor can I ever guarantee that this, or any, social networking site will be alive tomorrow. You know what that means, right? That means you also have to build your contact list away from social networks so that you have contacts to continue to communicate with should it all go south tomorrow. 
Would This Be Helfpul?
If you'd like, I'll follow up with a tutorial about how to export your contacts. Let me know if that is something you need or want, otherwise I might just trust that you already know how to do that. If you don't, please don't hesitate to comment, asking me to outline it in another post. I'm happy to do so.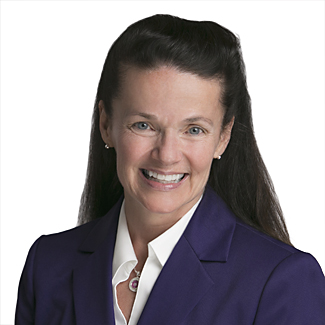 Nancy Myrland is a Marketing, Content, Digital & Social Media Strategist, Speaker & Advisor, helping lawyers, law firms and legal marketers grow by strategically integrating all marketing disciplines. She is a frequent LinkedIn and Twitter trainer, as well as a content marketing specialist. She helps lawyers and legal marketers understand how to make their marketing and business development efforts more relevant to their current and potential clients, and helps lead firms through their online digital strategy when dealing with high-stakes, visible cases. As an early adopter of digital technology, she also helps firms with blogging, podcasts and video marketing. She can be reached via email here.