Have you ever gone through one of those times when you're stuck trying to figure out what kind of content to create? Deep down, you know it's not logical because you know so much about your area of expertise, but something is in the way.
Well, I go through this from time-to-time, so I imagine you have, too.
(Special Note: Don't miss my checklist at the end of this post.)
You think:
You know, I really, really need to be producing content about [this certain topic] because I know one of the best ways that I have to demonstrate to people that I know what I'm talking about and that I can help them is to share what I know with others, but…
I can't think of what to produce right now.
I've written so much about this in the past.
I'm too busy.
Everyone already knows about that so why should I write about it?
I'm not worthy of covering that topic because others much bigger in this space are already doing that.
Does any of that sound at all familiar? Come on, you can tell me. Let me know in the comments, okay?
It might make you feel better to know that this scenario is very common. I know because I see it with my clients on a regular basis. I'll let you in on a little secret. I can go through these thoughts in my head with the best of you, trust me!!
I've even done this when my content calendar calls for a specific topic on a specific date! I have it all laid out for me so I don't even have to think, yet I still play mind games with myself.
If you and I are lucky, the logical side of our brains fights back to remind us this isn't all that difficult. We tell ourselves that we know that some of the easiest ways to share our wisdom with others are to:
Record something
To write a blog post
To post on social media
To speak at a conference
To speak during a webinar
To use our voices to record audio
To go on camera and record our thoughts
There are so many ways we can create content, aren't there?
Just today, I was nudged right back into the reality of how easy it is to come up with valuable content to share. Here's what happened. I was on a prep phone call with a member of the ABA Antitrust section talking about a podcast I am getting ready to record with them. They invited me to talk about, big surprise, social and digital media and how lawyers can use social and digital media to demonstrate leadership. Interesting topic, isn't it? I thought so, too. My friend and brilliant marketer, Mark Schaefer, gave them my name because he knows I work with lawyers. Thanks, Mark!
After our short podcast prep phone call, which only lasted about 20 minutes, I realized that, after questioning my next content creation project on my to-do list, which was a blog post and podcast episode, and related repurposing, for the past week or so, I actually had plenty to talk about with you!
Why?
What helped me suddenly get unstuck?
Because I suddenly had an opportunity to talk about my craft to other people for a few minutes. In those few short minutes on that call, I had a chance to share my thoughts on one of my favorite topics, and I reminded myself I had knowledge I could create and share with you that might be helpful!
If you have ever gone through this, and even if you haven't yet, you might in the future. Just in case, I have come up with 5 quick and easy ways for you to get out of a content rut when:
You're questioning yourself
You're just not in the mood to write
You're procrastinating
You are overwhelmed with the enormity of producing content so you don't do anything
I've created this because it is very important for you to find ways to share what you know with the world. If they don't see samples of you, if they don't see and feel your approach to doing business or working together, and if you are absent from their radar, the chances of you coming to mind first when they need someone with your skills diminishes. We need to make it easy for them to choose you. Even when referred to you, people still Google you to check you out. Let's help them find you, or help them reinforce the referral they received by showing them what you know. okay?
Just click the bright pink button below to download my checklist with 5 quick ideas and you will be creating new content in no time at all, I promise! Why am I so certain? I know these ideas will help you get unstuck because I use them all the time!
You don't have to use all 5. You can choose one or more that fit your style.
Again, just click the button above for me to send it to you, or go to this link right here.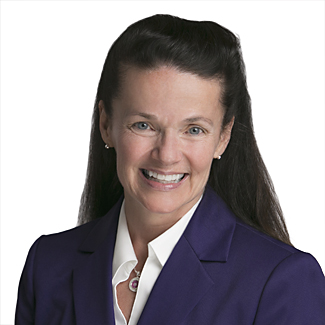 Nancy Myrland is a Marketing, Business Development, Content, Social & Digital Media Speaker, Trainer & Advisor, helping lawyers and legal marketers grow by integrating all marketing disciplines in order to maximize business development efforts to grow their practices. She is a frequent LinkedIn, Twitter, and Facebook for Business trainer, as well as a content marketing specialist. She helps lawyers, law firms, and legal marketers learn and implement business development efforts that are more relevant to their current and potential clients. She also helps lead law firms through their online social media strategy when dealing with high-stakes, visible cases. As an early and constant adopter of social and digital media and technology, she also helps firms with blogging, podcasts, video marketing, voice marketing, flash briefings, and livestreaming.
If you would like to reserve an hour of Nancy's time to begin talking strategy or think through an issue you are having, you can do that here.