I Have A Question For You
Do you ever get interrupted?
I'll wait while you answer….
Wow, that was a resounding response from all of you!
I know, me too.
Another Question For You
Do you ever interrupt?
You don't have to answer that. I'll fall on the sword for all of us on this one. Yes, even though I try hard not to, I have been known to interrupt.
It seems that in the midst of our overzealousness and excitement to share what we have to say, we don't always wait for others to finish their thoughts.
I Know How It Happens
Do any of these sound familiar? I study people….a lot…and have observed the following reasons:
We have so many good thoughts to share with others that we just have to get them out.
People just don't talk as fast as we think, and it's frustrating.
We know something that will alter the course of the conversation, so we have to share.
The other person is saying something incorrect, so we think it's okay to stop them to correct.
The other person is having a hard time getting the right words out, so we finish their sentence.
We are in a hurry.
We know we will forget what we have to say.
It's easy to do, so I'm not suggesting anyone is a horrible person if they've ever interrupted. Remember, I admitted to doing it, too, and I don't think I'm a particularly horrible person…at least I hope not.
This Is How It Comes Across To Others
To put this in the proper perspective, I will suggest the following are ways you and I are causing others to think and feel when we interrupt.
You aren't listening.
You have decided your agenda is more important than what I have to say.
You are condescending.
You are more important.
I am not very smart.
You really don't intend for me to contribute to this thought process, do you?
I am just a placeholder in this conversation for you.
Really? Am I making other people feel that way about themselves?
Let's Try This
This is important because effective communication is a large part of marketing, and of our lives.
Let others finish their sentences and their thoughts.
If you have a thought to share, don't let it consume your brain. Pay attention to what they are saying.
React to their words before you share your next thought. Ask them a follow-up when it's appropriate.
Make eye contact the whole time they are talking.
Be empathetic and sympathetic to what is being discussed.
Wait for their last word to come out, especially when you can see they are thinking through their thoughts as they speak.
Validate the other person by showing them their comments matter in your conversation.
What Else?
This isn't confession time, so I'm not asking you to spill your guts about whether you interrupt or not. I would like to know how it makes you feel when others interrupt you, or why you have interrupted in the past. We all have a great deal to learn from one another as we go about polishing our communication skills, so let's discuss.
I'm listening!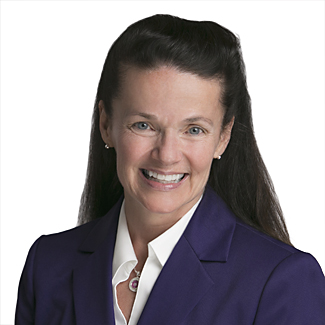 Nancy Myrland is a Marketing and Business Development Plan Consultant, and a Content, Social & Digital Media Speaker, Trainer & Advisor, helping lawyers and legal marketers grow by integrating all marketing disciplines. She is a frequent LinkedIn, Twitter, and Facebook for Business trainer, as well as a content marketing specialist. She helps lawyers, law firms, and legal marketers understand how to make their marketing and business development efforts more relevant to their current and potential clients, and helps lead law firms through their online digital strategy when dealing with high-stakes, visible cases. As an early and constant adopter of social and digital media and technology, she also helps firms with blogging, podcasts, video marketing, and livestreaming. If you would like to reserve an hour of Nancy's time to begin talking strategy or think through an issue you are having, you can do that here. She can be reached via email here.