You have to think twice. No, you have to think more than twice. You have to think before, during and after a crisis to make sure your response is calm, measured, sympathetic, accurate, and correct.
Unless you've been stranded on a remote island for a few weeks, you are well aware of the incident on United Airlines that resulted in a passenger being forcibly removed from the plane. As ugly as that incident was, and that word doesn't do it justice, the response from the airline matched it.
United Airlines CEO Oscar Munoz responded to the incident with what felt like a knee-jerk comment. It appeared as though he was standing on principle rather than reality. He was unprepared.
I Know What You Said. Here's What We Heard.
I know we can find a thousand articles with the exact words Munoz used in the immediate aftermath of the removed, punched out, bleeding passenger situation when United Airlines chose the passage of its crew to another destination over the comfort and rights of its own paying customers. Yes, we've all read and heard his initial comments, and they weren't good.
They weren't good because, regardless of the words he used, here's what we saw and heard based on how they made us think and feel:
Darnit, I support my employees no matter what happened!
Employees, I know we have a bloody, discarded, traumatized passenger, but you've all done your job admirably…hurray!
There's fine print that allows us to do this. Every airline does it. What's wrong with you people? Go read it!
We offered everyone free stuff. Nobody was interested, so we had to take matters into our own [very strong] hands.
We could care less that our passengers have real lives that have real reasons why they can't leave the plane and take us up on our free stuff that wasn't free enough.
We are the airlines, and we are in charge.
Go fly somewhere else if you don't like our fine print.
I could go on, but those sentiments were among many messages communicated by not only the CEO of United Airlines, but by media, passengers, the flying public, citizen journalists (that's us, friends), employees who leak memos, and more.
You see, when problems arise in our businesses, it isn't just about our response to the problems that counts. It is about the reactions from the public that must be taken into consideration as well.
But How Could They Have Known This Would Happen?
You say you weren't ready for such an incident to happen? You had no idea strong-armed security agents hired by the airport would come on to your plane and use tactics that were unbelievably harsh, cruel, and unreasonable?
I've talked about crisis communication before on this blog, but it is your responsibility….it is our responsibility as businesses, firms, partnerships, owners, CEOs, and management to anticipate the best and the worst that could happen in the normal course of business, and to discuss all of the options that could conceivably happen when the worst happens.
How Should You Do It?
Strap on your seatbelts, put your tray tables in the upright and locked position, and let's get to work.
Are you ready?
You need to regularly create a war room, complete with personnel at every level of the organization, with inside and outside counsel, PR professionals, experienced social and digital media experts, marketers, IT staff, client service representatives, and more.
With no restrictions, you need to invent every possible scenario that you can imagine happening as a part of your business.
Think about what you've heard happen in the industry.
Think about the absurd, and the not-so-absurd.
Don't hold back and don't hold anyone in the room back.
Reward participation and creativity so your list is as exhaustive as it can be.
List all of these scenarios on actual or virtual boards where they can be seen by all on the team.
Group them by type of event…clients, staff, management, buildings, equipment, social and digital assets, cities, locations, governing bodies, etc.
Next: Score and Prioritize
After you have done all of the above, I want you to prioritize them.
Score each of the scenarios by:
Potential damage. You might want to break this out by damage to firm, industry, profession, staff, management, partnership, clients, their businesses, etc. You will think of more categories as you go.
Likelihood of occurrence
History of this event happening in your or other firms
…and more based on your firm, clients, and situation
Now, based on how you scored and prioritized your scenarios, it's time to go through the process of coming up with responses and solutions to every one of those scenarios. They need to be done individually. You will find common tactics for each, but they still need to be treated separately. We discussed this a while back when designer Kenneth Cole put his foot in his mouth during the uprising in Egypt.
The Plan
Each plan will include:
Who do you need to gather ASAP to discuss?
Who owns the communication process for each scenario?
The chain of communication. Who needs to hear first, then next, and so on?
What methods of communication do you plan to use to talk about this situation? Remember, in addition to traditional forms of communication, you also have social and digital channels of your own to tell your story.
How fast does all of this need to happen?
Who are you going to talk to on the outside first?
What are you going to say internally?
(Note: N
ever assume your firm isn't a sieve. Information will leak.)
Next: Strengthen Your Weaknesses
Once you've come up with a plan for each situation, then you need to determine where your weaknesses lie. Strengthen them. Make that a part of your plans above.
This includes:
Media training for CEOs, management, partners, and anyone else who will end up discussing this situation. If that means every employee also needs training on how to respond, then write that into your plan. Remember, a weak link at any level of the organization or firm could result in your downfall.
(Note: Remember that even though senior management might think it's really good at measured, reasonable, public response, it is true that anxiety, fear, and crisis often changes that expertise. Media training is still needed. If the expert passes with flying colors, then great. You've lost nothing. If not, you've helped your cause. Never be too big for a refresher. It could mean the life of your firm and your business.)
After each plan is created, you need to walk through and discuss each one with the team that has been gathered. Find the weak spots. Ask to be challenged or reassured that changes need to be made, or that your plans are strong. Again, reward that kind of participation because your plans are only as good as the people putting them together.
Make sure these plans are spread far and wide. Don't put them on a virtual or actual shelf to gather dust.
Revisit your scenarios and your plans on a regular basis. The world changes. Crises come and go. Others outside your firm will have missteps that will help you realize the formerly inconceivable event you threw out of your planning process is actually quite probable.
Principle Over People & Profits
I don't know if United Airlines went through an exhaustive process like this. I would ima
gine there aren't too many companies and firms that go to this extent to guard and protect their business.
You work incredibly hard every second of every day to build an amazing business. Why wouldn't you take the extra time to help protect it from possible controversy, tragedy, absurdity, and maybe even ruin?
Don't assume you have all the answers.
Don't assume your people acted appropriately. Care for them and support them, but know that everyone makes mistakes.
Don't assume there aren't at least two sides to every situation that occurs.
Don't stand on principle and defiantly reply that everything was handled according to policy as it should have been. If that's what you find out later, that's great. If not, then you need to respond appropriately for the situation at that moment.
Is standing on principle more important than people and profits? In the case of United Airlines, and possibly with your firm, that kind of principle could actually eat your profits for lunch…and breakfast and dinner, not to mention your people.
Is it worth it to be unprepared?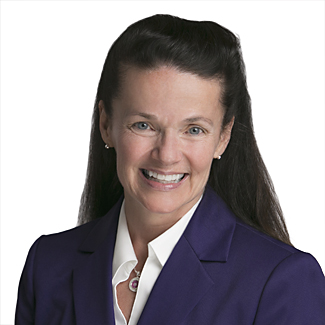 Nancy Myrland is a Marketing and Business Development Plan Consultant, and a Content, Social & Digital Media Speaker, Trainer & Advisor, helping lawyers and legal marketers grow by integrating all marketing disciplines. She is a frequent LinkedIn, Twitter, and Facebook for Business trainer, as well as a content marketing specialist. She helps lawyers, law firms, and legal marketers understand how to make their marketing and business development efforts more relevant to their current and potential clients, and helps lead law firms through their online digital strategy when dealing with high-stakes, visible cases. As an early and constant adopter of social and digital media and technology, she also helps firms with blogging, podcasts, video marketing, and livestreaming. She can be reached via email here.