You signed up for this thing called Twitter a while back for one of a few reasons:
You weren't quite sure what to do with it, but you knew you needed to reserve your name so it wouldn't be taken when you were ready.
You were ready to reach out to others that you want to do business with.
You were ready to develop relationships with people important to the development of your business.
You were ready to learn more in your practice area.
You wanted to watch how others tackled Twitter.
During the past week, I've been using a site, ManageFlitter, that will help me manage my Twitter followers.  Out of curiosity, I wanted to see who wasn't following me back, who has been inactive, who has certain keywords in their profiles, and a few other selection criteria that will help me add and clean up some followers.
One of the options they offer, which we'll address today, is to find those who have the Twitter egg as their avatar…the one you see above.  It's Twitter's default avatar that is used before you upload your photo.  It helps you get started quickly so you can begin to establish your presence and make contact with others.
My Friendly Advice
Here's my friendly advice to those of you who still have the egg:  Get rid of it!
Nothing says "I'm not committed to marketing" more on Twitter than allowing the newbie egg that hasn't hatched to stay on your profile.
Whether you mean for it to, or not, it says:
You aren't serious about presenting yourself to the public.
You are hiding behind the egg.
You aren't serious about having people get to know you here.
You're not yet ready for prime time.
As I said, this may not be your intention, but it is probably how you're being perceived.
People like to have an idea who they're networking with in Social Media.  They do this not only by your words, but also by being able to see your face.  Would you like your new Followers to think:
"Hi…nice to meet you Egg!  You've never looked so…well, oval."
You Don't Want To Be Unfollowed, Do You?
You are risking a lot of "unfollows" by people you might be interested in getting to know by leaving the egg up as your avatar.  How do I know this?  Because one of the criteria on ManageFlitter is to take a look at those followers who have No Profile Image, which means the Twitter egg.
It's one of the criteria I'm using to review those I'm following to see who's serious about being on Twitter.  What I'm finding is that there are people who have Tweeted often, and recently, and still haven't uploaded a photo.
There are also those who haven't Tweeted in months or years, and those don't surprise me, but it's those who are conversational and still haven't uploaded a photo that took me by surprise.
C'mon, Let's Take Care Of This Today
Log on to your Twitter account, and get a real picture uploaded so we can see your face.  It will only take a few seconds.
After all, you don't walk in to networking lunch or a board room with a mask on your face, do you?  You shouldn't be doing that here either.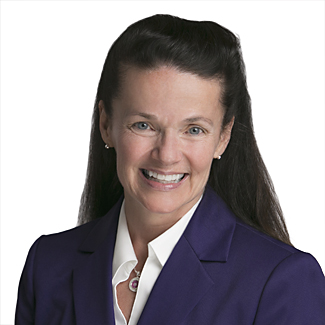 Nancy Myrland is a Marketing, Content, Digital & Social Media Strategist, Speaker & Advisor, helping lawyers, law firms and legal marketers grow by strategically integrating all marketing disciplines. She is a frequent LinkedIn and Twitter trainer, as well as a content marketing specialist. She helps lawyers and legal marketers understand how to make their marketing and business development efforts more relevant to their current and potential clients, and helps lead firms through their online digital strategy when dealing with high-stakes, visible cases. As an early adopter of digital technology, she also helps firms with blogging, podcasts, video marketing and livestreaming. She can be reached via email here.