In case you haven't heard what is happening with groups on LinkedIn, let me bring you up to speed. Here is a recording I recorded live on Facebook that will explain everything I know so far. Don't forget to turn on the volume control in the bottom right corner after you press the play button.
NOTE: If you would rather read, you will find the transcription below this recording.
[Here is the transcription with a bit of editing to make it easier for you to read.]
Are Groups Being Resurrected?
I spend a lot of time with LinkedIn. In the last two days, we've been hearing a lot of hubbub about groups on LinkedIn. As you know, groups have been just like ghost towns for quite a while. There are exceptions. I do understand that. The one that I host even comes and goes sometimes. Sometimes there's a little bit of conversation. Sometimes there's absolutely no conversation and I feel like I'm talking to myself, but I just keep going on because that is important to me.
LinkedIn's Private Message About Groups
A lot of us have received a private message from Chloe Rowshani who is in Product Marketing at LinkedIn. You might have received it, too.
The title of Chloe's message is "Integrating Groups into the Main LinkedIn Experience."
Long story short, LinkedIn may finally be looking at groups again to make them worthwhile.
It Has Never Been More Important To Diversify Your Strategy
With the changes that have been going on to Facebook News Feed this week and the uncertainty about businesses being able to get their content in News Feed, I don't want you to ever forget that LinkedIn is a platform you should be devoting time to, particularly if you are a business, which you are or you probably wouldn't be here.
Here is what Chloe Rowshani, my new best friend at LinkedIn…well, everybody's new best friend at LinkedIn, said:
"Nancy, we're currently working on making some changes to the LinkedIn groups experience. Because you are an expert user, we wanted to give you some advanced details on what's coming.

Groups is at the heart of what makes LinkedIn a trusted place for professionals to help and support one another, and the changes we're planning will make groups a bigger part of the main LinkedIn experience.

Our focus on re-integrating groups back into the core LinkedIn experience means that we will no longer be able to support a standalone iOS app for groups. That app will stop working as of February 15, 2018."
I'm not an iOS-user so I didn't even know there still was one for iOS.
"But please know that your existing group memberships and contributions will not be affected as part of that change."
Chloe went on to say,
"As a preview, here are some of the improvements you can look forward to when we roll them out to the main LinkedIn groups web and mobile experience.

Easier access to groups right from the homepage with the ability to see the latest content through the homepage feed and notifications.

Better conversation tools, including the ability to post videos, @mention the members you want to weigh in, and reply to comments to keep the conversation going.

Ultimately, our goal is to create an even better groups experience within the primary LinkedIn application, so we are putting our focus there over the coming weeks and months. We will be sending you updates as these improvements and many others become available. Stay tuned!"
My Reply To Chloe At LinkedIn
My reply to her … I don't think she will see this. I hope she's looking at it but I don't know. (Update: she is. More on that in a moment.)
I said:
"Good morning, Chloe. Thank you very much for your message about groups. I'd love to hear more about this as we desperately need to revamp the groups experience. People are taking their groups over to Facebook, but we need to be able to host a robust experience here to. Please let me know how I can help. Take care. Nancy."
One Of LinkedIn's Biggest Weaknesses
All this to say is that one of LinkedIn's biggest weaknesses over the past handful of years is the groups experience. Also, their algorithm change really messed up notifications as well. I don't get enough notifications from the people I care about. Yes, in case you're curious, these are all people I interact with on a regular basis so I should be seeing their content.
LinkedIn Groups Have Huge Potential
The groups feature on LinkedIn has such huge potential and used to be wonderful. A couple things have spoiled it.  Among them were features that LinkedIn introduced that really didn't help their cause any.
LinkedIn de-emphasized groups in the notifications.
They also introduced another feature that really hurt. SWAM came on the scene. SWAM was not a term LinkedIn invented. It stands for site-wide automated moderation. When someone was a bad actor in one of the groups and someone reported them (and that could have even been an unkind competitor), and the admin or owner placed that bad actor in moderation so their posts had to be authorized or, worse yet, banned them from the group, they were then put on probation in all their groups.
Then People Got Lazy
Then people started spamming groups. Some Owners and Admins were not great about moderating their groups and putting people into that special category of having to pre-approve their posts.
I know I've done this in my group, where people come in and all they do is they post links that have nothing to do with marketing, business development, content, social and digital media. Their links are always to their content. They don't necessarily share or discuss anybody else's content or provide helpful tips and advice.
There are several people who I have set to pre-approve what they're trying to post before I allow it in the newsfeed of my group because I care very much about this group. I didn't start it, but it was transferred to me by Samantha Collier a couple years ago because they're a lot of work and Samantha was very busy with her consulting business. If I allow those types of posts in the group, it will gain a reputation for being filled with inappropriate or unfocused content.
Moderation Is Important But LinkedIn Needs To Help
LinkedIn doesn't always tell group owners when there's a new post, so owners and admins have to go into the group just like everyone else to find out that someone has posted in the group and perhaps even mentioned the group owner's name. That's not right.
I'm hopeful because I want groups to work. I want group owners and admins, including me, to pay better attention to what's going on with groups. Maybe they will as a result of group notifications and discussions showing up in notifications and newsfeeds again.
Stay Tuned
I wanted to let you know this is going on because I really like LinkedIn. I think LinkedIn is an incredible tool for the people that I serve in the legal profession. I want it to be a robust experience. This is something that desperately needs to be fixed.
[End transcription]
By The Way, This Is How I Know Chloe & LinkedIn Are Listening
As you might have guessed, this topic is being discussed quite a bit on LinkedIn. Two things happened that tell me Chloe in Product Marketing is listening.
She liked one of my comments.
She replied to my private message when I asked her if she could share anything at this stage as I was going to be summarizing what I know in a blog post.
She replied by saying:
"Hi Nancy! Thanks for your enthusiasm and desire to learn more about the changes we are making to the Groups experience. I will be sure to keep you updated as we get closer to rolling out the improvements."
Well, I tried! I'll let you know when I hear about or see the changes. (By the way, if you're reading this, thanks for replying, Chloe!)
I'd Love to Know Your Opinion
Did you get the same notification from Chloe Rowshani at LinkedIn? Some people have received it via email. Most of us, I think, received it via messaging on LinkedIn.
What do you think of LinkedIn groups? Do you look forward to seeing more notifications if groups and discussions are moderated better?
Let me know. I'd love to know what you think.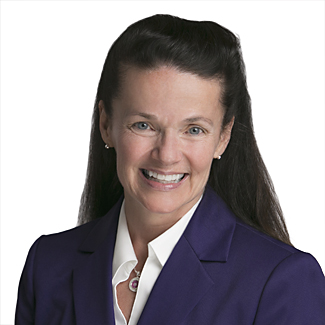 Nancy Myrland is a Marketing and Business Development Planning Consultant, and a Content, Social & Digital Media Speaker, Trainer & Advisor, helping lawyers and legal marketers grow by integrating all marketing disciplines. She is a frequent LinkedIn, Twitter, and Facebook for Business trainer, as well as a content marketing specialist. She helps lawyers, law firms, and legal marketers grow their practices by making their marketing and business development efforts more relevant to their current and potential clients. She also helps lead law firms through their online digital strategy when dealing with high-stakes, visible cases. As an early and constant adopter of social and digital media and technology, she also helps firms with blogging, podcasts, video marketing, voice marketing, and livestreaming. If you would like to reserve an hour of Nancy's time to begin talking strategy or think through an issue you are having, you can do that here. She can also be reached via email here.