Lately I've run into a few blogs and Facebook Pages that don't allow visitors to comment. This isn't typically an accident as it can only be done by deliberately going into one's settings and choosing this feature.
From a marketing, customer service, leadership, product and service development, and human perspective, I don't think this is a wise business decision.
Why? Let's Take A Look
To begin with, we're talking about social media, with a heavy emphasis on social, right?
Social media, by its very nature, was developed and continues to help individuals and businesses of all types communicate and converse with their audiences. At their very best, these tools help all of us develop relationships in a manner unprecedented in recent decades.
Posting messages without allowing input is defeating your use of these media. To not allow someone to comment, say hello, give an opinion or voice dissatisfaction is sending messages I'm not sure you mean to send.
I've heard a few of the reasons for doing this, ranging from:
The fear of people posting comments that are divisive or negative
Simply having the desire to use these media only to let everyone know what you're doing
Not having enough time to respond to everyone
Seth Godin, author of many worthy marketing and communication books, has made it very clear on his blog that he doesn't allow comments because he would end up writing in anticipation of the comments vs. what he truly wanted to write in the first place. Interesting philosophy, yes?
Making Your Visitors Feel Unwelcome
I urge you to reconsider if you have disabled comments in any social media you use.  You aren't making your visitors feel very good about you and, in many cases, are causing them to feel unwelcome and irritated. I doubt those are goals in your marketing or business plans.
Using them in this one-way fashion is a close relative to broadcast media that only serve to communicate your message and not encourage conversation.  This is expected there, but it's not expected, and typically not welcome, in Social Media.
Bottom Line:  If you don't allow me to post comments about something you've written, then you are sending me a clear message that you don't care what I have to say, and that you definitely think that what you have to say is much more important. You're not allowing me to talk to you about your product, service, employees, give suggestions, get to know, like and trust you, and all of those wonderful connections that help me want to do business with you.
In essence, you're taping my mouth shut.
I Asked My Friends To Weigh In
I asked my friends and followers on Twitter, LinkedIn and Facebook how it made them feel when they discovered comments were disabled. Please take time to read them as there is a great deal of wisdom to be found here. It didn't surprise me that those I heard from are those I typically see engaging their friends and followers in social media.  They take the time to develop relationships.
I thank all of you below for taking the time to comment when I asked these questions:
What do you think of companies or people that disable comments?
How does it make you feel when you discover comments have been disabled?
Chris Brogan: "I think there are limited times when this is a great strategy, for instance, if you want more calls to action on the content. It's certainly a negative signal to some, so make sure you have a post explaining why not. Seth Godin did." Chris, thank you for reminding me about Seth's position.
Zach Woodward: "We can compare this to YouTube comments being disabled. I think the same thought process is involved. The video/page is popular, but for the wrong reasons perhaps."
Abbie Fink: "Why bother?  If you're not using it to engage, what's the point?"
Mary Biever: "If they don't want to listen, then I don't want to spend my $ there."
Pamela Reilly:  "Eliminating the 'social' from media makes it obvious they are stuck in the past."
Brian Shelton: "I think it just reinforces their desire to control communication. One-way communication is over… for the winners."
TKO Graphix: "I think a no-comments page lacks consideration for the reader."
Renee Barrett: "You mean glorified digital press releases?"
Beatriz Alemar: "It defeats the purpose of being on FB. You're on FB for engagement and communication – otherwise, you use your website."
Gwynne Monahan: "Annoying when blog post [is] shared on FB but have to click a few links to get to blog & comment."
Kevin Chern: "If you post a blog to inspire opinions, might as well give people a forum to discuss them in your comments section."
…and one final comment to bring a bit of levity to this rather serious discussion from my friend Gini Dietrich:
"You should have blocked comments on this post. That would have been pee in your pants funny."
Again, thank you all for taking the time to leave such valuable comments, including you, Gini, when I posted my questions.
Have You Changed Your Mind?
Those of you who don't allow comments, are you getting a feel for what you are missing when you see the input above?  The social media experience is much richer and more valuable because of the interaction and conversation you will discover.
I encourage all my visitors to please join in the discussion we've started by adding your own comment below.
As always, thanks for stopping by.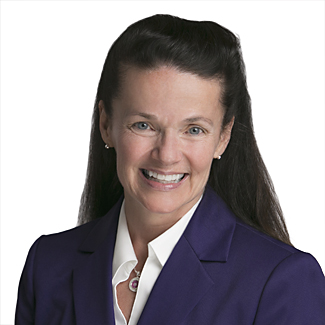 Nancy Myrland is a Marketing and Business Development Plan Consultant, and a Content, Social & Digital Media Speaker, Trainer & Advisor, helping lawyers and legal marketers grow by integrating all marketing disciplines. She is a frequent LinkedIn, Twitter, and Facebook for Business trainer, as well as a content marketing specialist. She helps lawyers, law firms, and legal marketers understand how to make their marketing and business development efforts more relevant to their current and potential clients, and helps lead law firms through their online digital strategy when dealing with high-stakes, visible cases. As an early and constant adopter of social and digital media and technology, she also helps firms with blogging, podcasts, video marketing, and livestreaming. If you would like to reserve an hour of Nancy's time to begin talking strategy or think through an issue you are having, you can do that here. She can be reached via email here.