I had the distinct pleasure of attending the 23rd Annual LMA, Legal Marketing Association, conference last Tuesday through Saturday.  To say the least, those who were able to attend this year were focused, passionate and engaged.  I loved being around that much energy and dedication because I feed off of it, and find I am better because of it!
Based on the sessions and conversation I took advantage of last week, I have many thoughts running a marathon in my head, so I will attempt to release them on paper over the next few weeks so I can share them with you.
A Silver Lining
The first is to talk about what's going on with this economy as it relates to marketing and business development.  If there is a silver lining in this volatile, confusing economy, it is that many firms are taking advantage of what could be devastating circumstances.  They are returning to, or in many cases, discovering, the basics, which are those skills and practices that are the foundation of any healthy, profitable business. They are talking to their clients, whether through more frequent phone calls and meetings, via third-party client satisfaction interviews, by networking with them in professional social media, or through timely communication of what matters most to the client right now.  With intention, they are letting them know they care, are there to help them, to watch their backs and to do whatever it takes to protect them.
Firms Are Rediscovering What Business Development Means
Firms are also spending more time learning what real business development means.  Some are taking the time to plan, to determine what goals are important to them, then backing into a plan of action that will help them accomplish those goals.  They are becoming more strategic. My colleague and friend, Jim Durham, a brilliant marketer who has just become the Chief Marketing and Business Development Officer at McGuireWoods, based in Richmond, VA, summarized his thoughts about firms getting back to basics in this video from the LMA conference.
My Suggestion To You
My suggestion to firms in this economy is to get back to the basics or, if need be, to find help learning what those basics are, and how they fit into your firm's goals.  What will undoubtedly happen is that your firm will come out on the other end of this economy much stronger, smarter and more focused on how to serve clients and grow your business than ever before.  You will develop habits that will be hard to break, are much easier than before, and are forever a part of your new firm culture.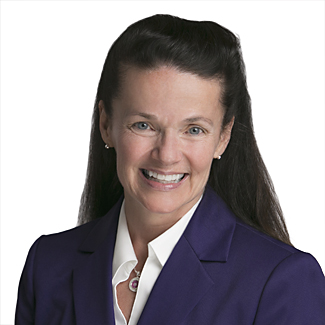 Nancy Myrland is a Marketing, Business Development, Content, Social & Digital Media Speaker, Trainer & Advisor, helping lawyers and legal marketers grow by integrating all marketing disciplines. She is a frequent LinkedIn, Twitter, and Facebook for Business trainer, as well as a content marketing specialist. She helps lawyers and legal marketers understand how to make their marketing and business development efforts more relevant to their current and potential clients, and helps lead firms through their online digital strategy when dealing with high-stakes, visible cases. As an early and constant adopter of social and digital technology, she also helps firms with blogging, podcasts, video marketing and livestreaming. She can be reached via email here.