If your Facebook News Feed has historically been dominated by updates from brands, businesses, and news media, get ready for a major shift. Starting right away, you will begin seeing updates mostly from friends and family.
Some of you might be ecstatic about this, while others are quite irritated because you like the Facebook that you had a hand in shaping; the one that allowed you to follow and like businesses and personal brands that interested you, as well as updates from people you like.
Those of us who also use Facebook to communicate professionally haven't been too happy about these changes.
Facebook's Algorithmic Stick Grows Even Heavier
What you need to know today is that the trend you've seen of all social media sites wielding a heavy algorithmic stick is going to continue. Facebook's stick is getting even heavier, telling us it is certain it is for our own good and that it will make us even "happier." More on that in a moment…
The Explore Feed on Facebook 
To understand how we arrived at this point, let's back up a step. We've known for quite some time that Facebook's CEO Mark Zuckerberg intended to minimize the unpaid distribution of your firm's page content in the News Feeds of those who have chosen to like your page.
Since the Fall of 2017, in other countries outside the U.S., specifically Sri Lanka, Bolivia, Slovakia, Serbia, Guatemala, and Cambodia, Facebook has been testing a News Feed that contains a separate tab for business content called the Explore Feed. TechCrunch covered it in this article. Explore keeps the business content out of the personal News Feed so users can see more updates from people, not pages.
As you might guess, business professionals weren't happy about this news at all. One interesting aspect about Explore is that it also surfaced business content from brands and firms the user was not following, thus opening opportunities for discovery of a firm's content to those who didn't follow it before.
Facebook quickly responded to those concerns. On October 23, 2017, Adam Mosseri, Head of News Feed for Facebook, assured us by saying:
"We currently have no plans to roll this test out further."
He explained the purpose of this test by saying,
"We always listen to our community about ways we might improve News Feed. People tell us they want an easier way to see posts from friends and family. We are testing having one dedicated space for people to keep up with their friends and family, and another separate space, called Explore, with posts from pages."
In an attempt to clear up the various articles and discussions that were taking place since this Explore Feed was discovered, Adam told us:
(Read closely as it will feel very familiar to what was just announced yesterday by Facebook):
"The goal of this test is to understand if people prefer to have separate places for personal and public content. We will hear what people say about the experience to understand if it's an idea worth pursuing any further. There is no current plan to roll this out beyond these test countries or to charge pages on Facebook to pay for all their distribution in News Feed or Explore. Unfortunately, some have mistakenly made that interpretation — but that was not our intention."
Mark Zuckerberg's New Year's Commitment To Fix Facebook
On January 4, Mark Zuckerberg posted his 2018 personal challenge. Here are the most important parts that appear to be leading to the announcement about this change in News Feed we learning about yesterday.
"Today feels a lot like that first year. The world feels anxious and divided, and Facebook has a lot of work to do — whether it's protecting our community from abuse and hate, defending against interference by nation states, or making sure that time spent on Facebook is time well spent."
Mark creates a personal challenge for every new year. His challenge for 2018 leans toward acknowledging that Facebook is broken and needs to be fixed. Think fake news, election debacles, hatred, bigotry, and other ugly activity we now see regularly on the site.
Mark Zuckerberg tells us:
"My personal challenge for 2018 is to focus on fixing these important issues. We won't prevent all mistakes or abuse, but we currently make too many errors enforcing our policies and preventing misuse of our tools. If we're successful this year then we'll end 2018 on a much better trajectory."
Fast Forward One Week To Mark Zuckerberg's News Feed Announcement 
Yesterday, Mark Zuckerberg announced he has given marching orders to make a massive change to Facebook's News Feed in order to push changes similar to those tested in Explore.
Mark stated that he feels it is now Facebook's responsibility to care about our well-being:
"We feel a responsibility to make sure our services aren't just fun to use, but also good for people's well-being. So we've studied this trend carefully by looking at the academic research and doing our own research with leading experts at universities.

The research shows that when we use social media to connect with people we care about, it can be good for our well-being. We can feel more connected and less lonely, and that correlates with long term measures of happiness and health. On the other hand, passively reading articles or watching videos — even if they're entertaining or informative — may not be as good."
Mark indicated Facebook will now move away from helping us find relevant content:
"Based on this, we're making a major change to how we build Facebook. I'm changing the goal I give our product teams from focusing on helping you find relevant content to helping you have more meaningful social interactions.

We started making changes in this direction last year, but it will take months for this new focus to make its way through all our products. The first changes you'll see will be in News Feed, where you can expect to see more from your friends, family and groups.

As we roll this out, you'll see less public content like posts from businesses, brands, and media. And the public content you see more will be held to the same standard — it should encourage meaningful interactions between people."
Facebook followed Mark's announcement with a blog post and explainer video:
Increased Emphasis on Groups
In 2017, Mark made it clear that he values community, and that he would be paying a lot of attention to groups as important places to gather and connect. After he began discussing this, we then began to see new features added to groups. With this change to News Feed, this makes groups important places to consider when you have information you want others to see or hear.
What Does Wall Street Think?
This morning, Business Insider wrote that Facebook's stock price has been dropping since the announcement. It's too early to tell the impact of these changes on the stock price, but it will be interesting to watch.
What Does Mari Smith Think?
Just moments ago, my first social media mentor and Facebook expert, Mari Smith, finished a Facebook Live broadcast, where she outlined these 6 reasons she thinks these changes are being made:
Positive sentiment for users
To appease the government
Eradicate fake news and clickbait
Deal with the diminishing amount of ad inventory in mobile newsfeed
Gear up for a major digital television destination and tap into TV ad dollars
Gear up for more exclusive streaming right (recent Golden Globes red carpet party, lost bid for Indian cricket league, etc.)
What does Mark Schaeffer Think? 
Any good discussion of marketing should include Mark Schaeffer. The blog post Mark just published is titled Don't panic. The Facebook announcement is no big deal.
He thinks this apocalyptic vision being shared about Facebook's marketing future is a vast overreaction. He tells us:
"Today, the organic reach for an average business is less than 1 percent."
He goes on to say:
"So let's be realistic. Posting content on Facebook doesn't work for most businesses any way. Here is how I interpret the Zuckerberg letter: 'We have been penalizing businesses for years and we're going to keep doing it.'"
What Do I Think?
Throttling of Page updates is not new. It's not a great development, but it's not new. Mark Zuckerberg's announcement yesterday confirmed what appears to be a more blatant admission of this effort.
I must say I am a little concerned about this change from the perspective of the personal profile as it is not just about adjusting the Facebook News Feed algorithm this time, but also about trying to change the way people behave. Facebook is telling us it doesn't want people to do anything passively in their personal feeds on Facebook any longer, which goes against what many people feel comfortable doing. Not everyone likes to interact.
There is a difference between acknowledging you will create spaces for those who like to interact with content, and penalizing those who don't. This will be an interesting experiment, for sure.
I think what firms and businesses need to know in the coming days is:
Your (already) minimal page exposure in News Feed will be even worse from now on.
Pay-to-play for Pages will continue to be the name of the game for the foreseeable future (until Facebook tinkers with the algorithm again, which will happen).
Groups should be discussed. If you have content that is interesting, or news that brings others around to discuss or interact, groups might be an option to consider. Be very careful, though, as they are a lot of work to start, nurture, and maintain.
Livestreaming should be a part of your 2018 strategy. Facebook has stated gathering around live content is valuable in News Feed. While you're there, don't be afraid to gently ask your viewers to share, react, and comment as Facebook has stated it also values this kind of active content. Livestream video garners 6 times the amount of views than pre-produced video.
Again, stay tuned as we watch this unfold. In the meantime, how do you feel about these changes?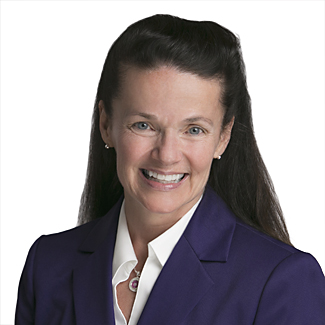 Nancy Myrland is a Marketing, Business Development, Content, Social & Digital Media Speaker, Trainer & Advisor, helping lawyers and legal marketers grow by integrating all marketing disciplines. She is a frequent LinkedIn, Twitter, and Facebook for Business trainer, as well as a content marketing specialist. She helps lawyers and legal marketers understand how to make their marketing and business development efforts more relevant to their current and potential clients, and helps lead firms through their online digital strategy when dealing with high-stakes, visible cases. As an early and constant adopter of social and digital technology, she also helps firms with blogging, podcasts, video marketing and livestreaming. She can be reached via email here.