Yesterday, Kevin Mullett, Online Visibility Expert (and really smart guy), shared the news on LinkedIn that Google is now making hashtags searchable.
I know. I know. You're thinking….
"Yawn, Yawn, they've been searchable, Nancy."
Not so fast. Stick with me here for a minute. This is different.
Zaheed Sabur, Software Engineer with Google in Zurich, Switzerland, announced the change on Google+ yesterday:
"Today we're bringing a richer hashtag experience to Google Search." 
TNW summarized the announcement, highlighting Zaheed's main points:
When you search on Google for a hashtag, say [#AmericasCup] or [#WaterfallWednesday], a set of relevant Google+ posts may appear to the right of regular results.
You'll only be able to see posts that have been shared publicly or shared with you.
If you click on any of these posts you'll go to Google+, where you'll see the full set of relevant posts.
You'll also see links to search for these hashtags on other social sites.
Let's Look Under The Hood
Let's say I decide to search for #Lawyers on Google. You can see there are only about 42,800 organic search results.  
[Note: Keep in mind these search results are unique to me, my browsing history and use of the Internet. Your results will vary. I just want to give you an idea where this is headed.] 
If we look closer at Page 1 of those results, we begin to see this development unfold. Even though this announcement appears to be focused on hashtagged terms on updates on Google+, I'm finding other sites are also ranking high. As you can see in the purple rectangles, #lawyer results on Tumblr and Instagram are showing up close to the top.
Let's take a larger look at the rest of the search results on that page. You now begin to see how hashtags are beginning to take shape in Google search results. Google is showing us the Google+ entries with #lawyers over to the right. See my purple arrows below. Notice the little up-and-down arrows up in the right corner of that purple box, which allow you to scroll through all Google+ entries with this hashtagged term. Again, even though this development is Google+-focused, we can see that other sites that have the term #lawyers are ranking very high as well.
Google is also showing us results for Instagram, Pinterest, App.net and Vine .
Also important to note is that Google gives us links at the bottom of the page so we can find #lawyers results on Twitter and Facebook, thus making Google our one-stop shop for hashtag searches, vs. going to individual sites.
Hint: I'm guessing this will make search much easier for journalists and other media writing about our areas of expertise.
As shown below, this can be found immediately below the Google+ entries.
This is what the results pages look like for me on Twitter (left) and Facebook (right). As you will notice, Twitter first shows me #lawyers results from ALL Twitter users, followed by those I follow.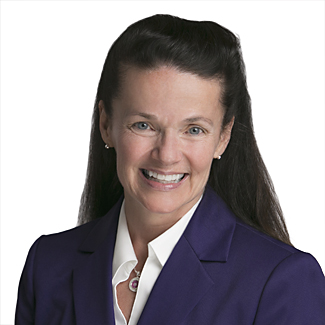 Nancy Myrland is a Marketing, Business Development, Content, Social & Digital Media Speaker, Trainer & Advisor, helping lawyers and legal marketers grow by integrating all marketing disciplines. She is a frequent LinkedIn, Twitter, and Facebook for Business trainer, as well as a content marketing specialist. She helps lawyers and legal marketers understand how to make their marketing and business development efforts more relevant to their current and potential clients, and helps lead firms through their online digital strategy when dealing with high-stakes, visible cases. As an early and constant adopter of social and digital technology, she also helps firms with blogging, podcasts, video marketing and livestreaming. She can be reached via email here.