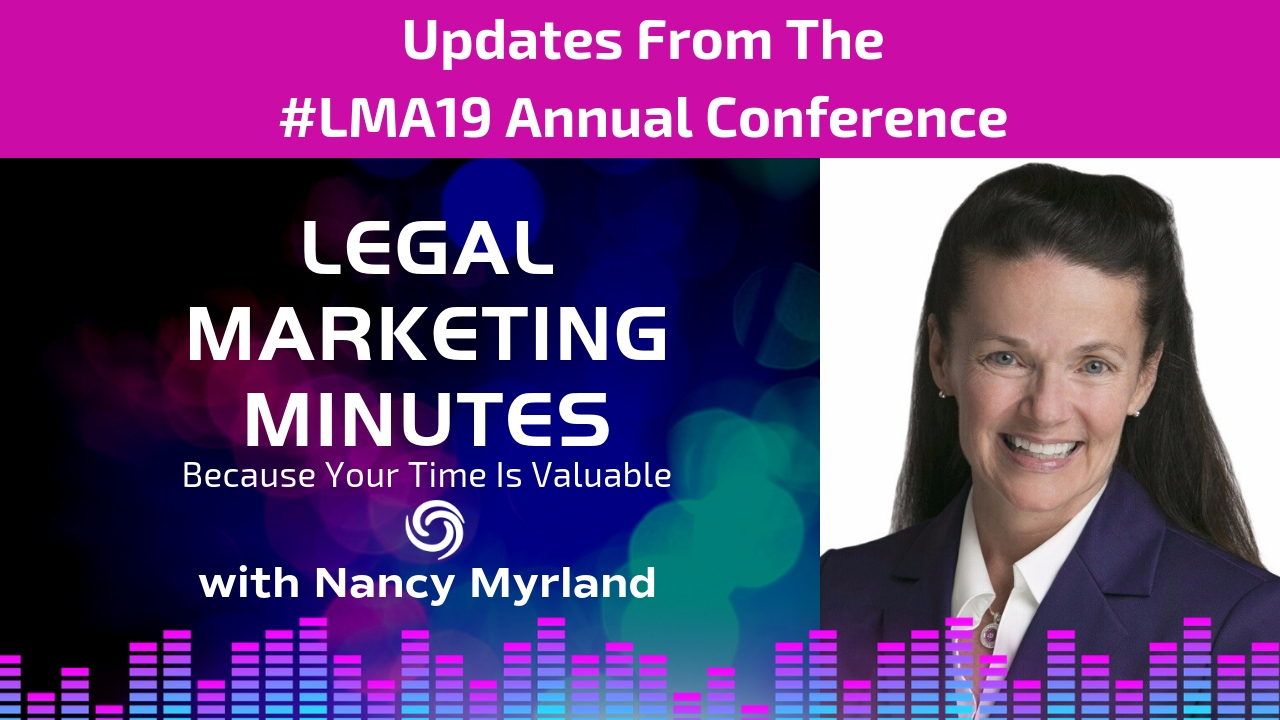 Welcome!
This is the page where I will post Alexa Flash Briefings with interviews and updates I create during the 2019 Legal Marketing Association Annual Conference, affectionately referred to by its hashtag, #LMA19. I couldn't wait, so the first one is already posted below in the pretty purple audio player with the green button. You can't miss it!
I'll Add New Updates & Interviews To This Post, So Please Check Back
Each time I record an update about a session or interview a speaker, service provider, or anyone else about the conference, I will post it within this blog post. I will post each as a separate entry, with the most recent update showing at the top of the purple players below so you can find new ones fast. If you'd like to share any of them, you will find options when you hover over the 3 dots on the right side of the purple player.
I will be posting regularly throughout the days during the conference, so let me know if there is a particular subject you'd like me to cover or someone you'd like me to talk to, okay? You can let me know in the comments or, if we are connected, message me on social. You can also subscribe to these flash briefings on your Alexa-enabled devices or mobile apps right here. You can also search for Legal Marketing Minutes on your favorite podcast player, too. So many choices!
By the way, in case you missed it, and how could you have because I've been shouting it from the rooftops (well, maybe not the rooftops because that would be dangerous, wouldn't it?), I am once again curating content created by everyone over here in this blog post.
#LMA19 Interviews and Recordings
#LMA19 Flash Briefing: Episode #2 – What To Do and What Not To Do On Social Media During A Crisis with Gina Rubel
#LMA19 Flash Briefing: Episode #01 – Heads Up About Conference Interviews and Recordings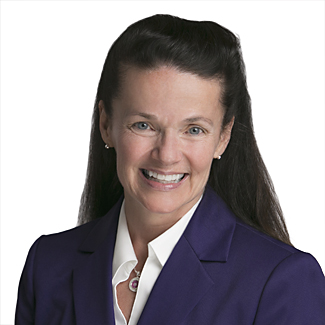 Nancy Myrland is a Marketing and Business Development Planning Consultant, and a Content, Social & Digital Media Speaker, Trainer & Advisor, helping lawyers and legal marketers grow by integrating all marketing disciplines. She is a frequent LinkedIn, Twitter, and Facebook for Business trainer, as well as a content marketing specialist. She helps lawyers, law firms, and legal marketers grow their practices by making their marketing and business development efforts more relevant to their current and potential clients. She also helps lead law firms through their online digital strategy when dealing with high-stakes, visible cases. As an early and constant adopter of social and digital media and technology, she also helps firms with blogging, podcasts, video marketing, voice marketing, flash briefings, and livestreaming. If you would like to reserve an hour of Nancy's time to begin talking strategy or think through an issue you are having, you can do that here. She can also be reached via email here.