We all have our reasons for attending Legal Marketing Association conferences. It might be to learn. It might be to meet like-minded people. It might be to network. It might be to discover new tools, services, or products we can take back to our firms. It might be to reignite the creative genius we have hiding inside that desperately needs to take a breath while we step back to see the big picture clearly again.
The Attendees of #LMA17
There will be over 1,000 legal marketers and service providers at this year's conference, traveling from 15 countries, nearly all 50 states, and representing over 500 different firms or companies.
The common thread between all of us who will attend #LMA17, the 2017 Legal Marketing Association annual conference, March 27-29 in Las Vegas is that we want to become better at what we do so we can help our firms and clients become better at what they do. I have always believed that, and I always will. Becoming a lawyer is a very high calling, and leading and supporting lawyers so they can lead and support their clients is also a very high calling that we take seriously.
As in the past, I am writing this post to help all of us (and I do mean all of us) engage in better networking practices in order to maximize our attendance at the conference.
Surprise, I Went To Social Media To Gather Tips!
This year, I went to social media to ask my friends and colleagues to share their best networking tips with you. Hearing from such a diverse group has been refreshing. I know and admire all of the contributors, and I thank each of you for taking the time to share your advice.
Enjoy! I'll add my networking tip and wrap-up at the end.
Your #LMA17 Networking Tips
Joshua Lenon
Tip: No app replaces the business card for quick, efficient transfer of contact details. Pair those with @evernote's card scanner.
Tim Baran      
Tip: Create a list of sessions in Evernote with speakers' Twitter handles and send a couple of useful tweets from each presentation you attend (RT if you didn't), making sure to @ them. Gets on their radar.
Adrian Lurssen            
You are there to learn. You learn from your peers and colleagues who show, during their presentations, what they've been doing well – and how you can do it, too. You learn from vendors what latest offerings are available to potentially make your work easier, more productive, and more successful. And you learn from new and old friends, during casual conversations, dinners, and fun events just what type of community you belong to and how it supports you from afar for the remainder of the year once you're back at the office, doing what you do best. So, what do you want to learn? Develop a sense of that before you go and then jump in. And don't overthink it — surprising, fun, and interesting things can happen when you're with 2,000 other folks. Be open to it all.
Susan Kostal
Tip:  Listen more. Talk less.
Heather Morse
Tip: Conference Agenda as a Workbook – We all flip through it, but how many of you really study it not for what you want to learn, but who you need to get to know? Who are the speakers? What companies do they represent? What types of audiences will they attract? Are these people you need to know? Do they list their social media addresses? If so, Follow, Connect and Like. If not listed in the agenda, Google will be your friend. If on Twitter, it will be easy to shoot a message over to the speaker that you look forward to meeting them at the conference. For LinkedIn, go to your desktop and click on the picture so you can send a personal message: "Ms. Smith, I'll be attending the annual conference and look forward to your presentation on XYZ, and to finally having the chance to meet you in person." On Twitter, you can follow, and just add a post: "[email protected] – look forward to your presentation on XYZ at #lma17." Get to the session early and introduce yourself to the speaker. As you've already reached out to them via Twitter or LinkedIn, you have now created a warm introduction, and will stand out amongst the thousands attending the event. | Don't wait until you get home to connect with people you meet or want to meet. Do it while the speaker is speaking, or pull out your phone and connect on LinkedIn while talking to a prospect. | Don't hang out with your friends. Break out and meet new people, then regroup with your friends at other times during (or before/after) the conference.
Rebecca Wissler 
Tip: During: get away from your clique! Whether it's your colleagues from work or #LMAMKT besties (sorry, yall!). Meet new people!
Gina Rubel
Tip: Debrief immediately following the conference. Write notes on the back of business cards on who you want to reach and what you want to accomplish as a result of your post-conference follow-ups. | Send handwritten notes to select individuals who you wish to connect with personally and send personalized follow-up emails to others. Be sure to also add those individuals to your contact database or CRM tool. |  Look up everyone on LinkedIn and connect with them, and then do the same thing on Twitter. You can also connect with attendees via other social media outlets, but I usually advise waiting to connect on Facebook until you've established more of a relationship.
Julie Savarino
Tip: Usually hundreds of people are there attending..so, on event app, review attendees to see who you know and want to see, hang out with, touch base with when there. | Make time to check out and talk to exhibitors. Many have new, interesting and/or useful products-developments.
Eric Dewey
Tip: Slow down and focus on getting to know people. Networking is about finding ways to know more people. Connecting is about finding ways to know people more.
Eric Wood
Tip: Pick a similar firm, ( size, practice areas, etc) from across the country and meet for coffee, gain insight. | Try to grab 5 mins with a #HOF member. They are a wealth of knowledge and great mentors!
Erika Galarneau
Tip: If it's your 1st year, take advantage of the Mentor Program! Amazing way to meet senior level members!
Helena Lawrence
Tip: Make a list of who you want to talk to & why including a Facebook; includes in-house marketers & partners.
Roy Sexton 
Tip: Use social media actively leading up to (and following) to get to know the attendees and any issues that are pressing/trending. Engage with them virtually – comment and reciprocate. When you arrive, make a point to connect with those whose experiences and views you have found interesting. Spend time between sessions in conversation with those folks, genuinely learning about their interests and their careers. And be sincere and humane. The worst feeling is when you're talking to someone, and you get the vibe they are waiting for someone seemingly "more important" to enter the frame. Your best (lifelong) business contacts will start from kinship, not opportunism.
Michelle Friends 
Tip: Go to the parties. It works I swear!
Tip: My tip would be for experienced LMA peeps to make the effort to approach those you see by themselves. We spend so much time talking to those we know, instead, challenge yourself to include anyone you see with that name badge. Network to newbies. This is how I've met so many of the awesome people at LMA.
Sue-Ella Prodonovich
Tip: Add your picture to the LMA app. It helps old jet-lagged people like me put a face to the name.
Adrian T Dayton
Tip: Work to connect with centers of influence. Centers of influence (COI) are the people who can help facilitate the most powerful introductions. An introduction from a center of influence is worth 10X meeting a random stranger because you benefit from the COI's reputation.
David Ackert
Tip: Stick around after the breakouts and introduce yourself to the speakers or panelists. Let them know what you enjoyed about their presentations. Invite them to join you for the next breakout or networking session. If they decline, make an effort to stay in touch offline. They are typically the taste-makers and influencers at the conference and in our industry. 
Jacqueline Madarang 
Tip: Intro yourself to the speakers before the sessions and let them know what about the presentation you're looking forward to hearing. Connect with them and people you meet right away on LinkedIn and follow-up. I'm a member of Marketing Technology Forum for Legal (MTFL) (in-house marketers) on LinkedIn and when I meet folks who do similar things I do, I invite them to join the group since we are about to start having roundtable calls this year. | Look at the attendee list and reach out to those you'd want to connect with. Schedule to grab a coffee or a drink. Peoples' schedules tend to get booked up once they get there. | Make time to spend time with your service providers.
Catherine Alman MacDonagh
Tip: Connect before you go! Reach out to attendees, speakers, and service providers who specialize in areas of interest to you. Make a specific plan to meet at a particular time and place. Pick a breakfast, networking break, lunch, or program to make sure you connect in person. | Find people you don't know at a lunch table and sit next to them. By introducing yourself you encourage the whole table to do so! | Welcome first-time attendees and serve as mentors. This is something I do every year without fail. Meeting new people is part of the conference experience.
Nancy Myrland
Tip: Always remember that people are just people. Some are more visible, more outgoing, more extroverted, more introverted, more advanced in their knowledge in a specific area, more whatever…but they are people just like you. They are not more important or less important than you are. You have every right to smile and say hello to them if you'd like. If they choose not to engage, then that is probably their loss. It doesn't mean there is something wrong with you, or that you aren't worthy. It simply means it wasn't right at that moment. Think of the times when someone does engage, though. Taking the chance has a much larger upside than it does a downside.
Final Thoughts
Remember:
Go ahead…if you want to, just say hi.
Don't pressure yourself into thinking you have to say something brilliant. Friendly conversations aren't brilliant. They are friendly.
Let someone know you simply wanted to say hi and wanted to shake their hand.
If you begin to feel awkward, that's okay, too. You will know when it's time to say thanks and walk away.
Remember, you are just as important and worthy as every other person in the room and at the conference.
Credentials, income, position and one's circle of friends are wonderful and have likely been nurtured over a long period. It's okay if that special connection doesn't happen in an instant. With time, everything becomes more familiar.
You Have My Permission To Do This To Me
Remember, not that you want to do this, but you have my permission to walk right up to me at the #LMA17 conference to say hello. Knock into me, hug me (yep, I'm a hugger), trip me, yell "Nancy" across the room, and don't ever feel awkward if you have to look at my name badge to remember details. It's okay!
To all of my authors, thank you so much for contributing! I know how busy you are, so please know how much I appreciate you!
Okay, friends, are you ready? Let's do this! I can't wait to see all of you very soon, and often!
By the way, in case you missed it, I am curating all of the blog posts, videos, and other content that is written about the #LMA17 conference here on The Myrland Marketing Blog. Let me know if you spot any content I should add, okay? Thanks!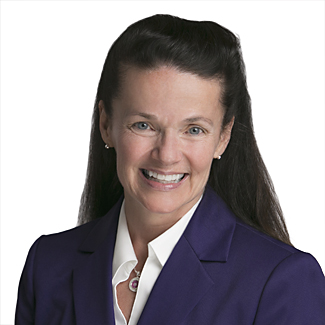 Nancy Myrland is a Marketing and Business Development Plan Consultant, and a Content, Social & Digital Media Speaker, Trainer & Advisor, helping lawyers and legal marketers grow by integrating all marketing disciplines. She is a frequent LinkedIn, Twitter, and Facebook for Business trainer, as well as a content marketing specialist. She helps lawyers, law firms, and legal marketers understand how to make their marketing and business development efforts more relevant to their current and potential clients, and helps lead law firms through their online digital strategy when dealing with high-stakes, visible cases. As an early and constant adopter of social and digital media and technology, she also helps firms with blogging, podcasts, video marketing, and livestreaming. She can be reached via email here.