After writing my 1st post about LinkedIn's New Skills' Endorsements, a frustrated connection in one of my LinkedIn groups asked why skills that have nothing to do with her skills are being added and endorsed by her connections.
She felt these skills were at odds with her expertise, and wanted to know why it's happening.
First, LinkedIn offers others suggested skills to endorse based on those skills you have already added to your Profile, and also those they are extrapolating based on the remaining content of your profile.  They're trying to be relevant, but they're not hitting the mark in some cases.
Take Control Of Your Skills
My recommendation to her and you is to take control of your skills.  If we want LinkedIn to make reasonable and logical recommendations to others to endorse skills we actually have, then go in and add them to your Profile so LinkedIn has these skills from which to choose.
Log on to your LinkedIn Profile.
Go to your Skills and Expertise section, and click on the "+ Add a skill" link over to the right.
You can now begin adding the skills you have, or that you want others to know you offer. As you can see below, you can now begin adding your skills or expertise.
As you begin to type, LinkedIn will offer you variations on the terms you use for skills when you start typing one. If one or more make sense, go ahead and use their suggestions. If they don't make sense, keep typing your own, then add them.
You are allowed to add up to 50, so spend a little time thinking about what you do. Keep it focused to your practice, the skills and benefits you offer, and what might resonate with your target audiences based on the terminology they commonly use.
I Know This Is Tough For Some
I know identifying your own skills makes some of you uncomfortable. Many of us were trained at an early age to be humble, and not to brag. This, however, is not the time to make people guess what it is you do for a living, or where your expertise lies.
You are in practice, or business, to help others in some way and, as a result, to make a living. You need to try to get past the feeling you are bragging when you describe your skills to others. Doing it in written form is the least assertive way to do this, so take advantage of the tools and spaces that allow others to understand what you might be able to do for them.
These Tools Aren't Going Away
Even if you don't care for this feature, I don't believe it is going away any time soon, so it is best to maximize its potential.
Bottom Line
These tools are there to help you and others, and to encourage traffic and activity on LinkedIn.
They aren't perfect, but they are now a part of the Profile.

Use them, but take control of them as much as possible, okay?

Take a few minutes right now and add your skills to your profile.
If others suggest skills that you don't care for, don't approve them.
Help LinkedIn show others the skills you want to be showcased.
Let me know how it goes, okay?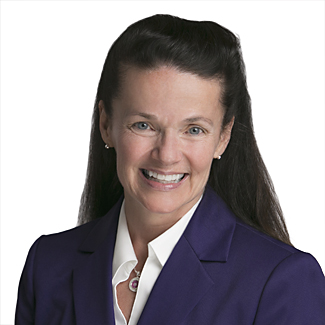 Nancy Myrland is a Marketing and Business Developmen
t Plan Consultant, and a Content, Social & Digital Media Speaker, Trainer & Advisor, helping lawyers and legal marketers grow by integrating all marketing disciplines. She is a frequent LinkedIn, Twitter, and Facebook for Business trainer, as well as a content marketing specialist. She helps lawyers, law firms, and legal marketers understand how to make their marketing and business development efforts more relevant to their current and potential clients, and helps lead law firms through their online digital strategy when dealing with high-stakes, visible cases. As an early and constant adopter of social and digital media and technology, she also helps firms with blogging, podcasts, video marketing, and livestreaming. She can be reached via email here.