Let's face it. LinkedIn profiles are extremely important because they are what people see when they check out your qualifications, your experience, the updates you've posted, where you went to school, and so much more. The problem is they can be very dry and boring.
Remember that you only have a few seconds to catch a visitor's attention before they decide they've had enough and leave, or they discover they like what they see and stay for more.
Let's Do Something About That
In May of 2013, LinkedIn gave us a feature I really like, which is the ability to add Rich Media, or a Professional Gallery, to our Profile.
Think of it as a way to not only add something visually appealing to your otherwise copy-heavy profile, but also as a way to reinforce topics that are important to you, as well as those areas of concentration in your business or practice, without violating ethics' codes by listing your specialties. We get to kill at least two birds with one stone by doing this, right? I like that.
You might be thinking…What's wrong with you, Nancy? I don't have a portfolio or gallery to add to my profile!
Sure you do!
Think of this portfolio as a place where you can gather some of the work you've already been doing in other places. You can upload any number of items, such as:
Your blog posts, whether on your own blog or someone else's blog
Videos from YouTube
Presentations that you first place in Slideshare, or are on Scribd, Prezi or others that have a public URL
Links to your latest podcast
Awards you have been given
Screenshots of you making presentations
Books you have published
Articles others have written about you
A gallery of images
…and many more
You can add rich media to 3 sections of your profile. The way I like to remember them is by using the acronym S.E.E., which is a visual term, and which stands for these sections that you are going to make more visual:
Summary
Education
Expertise
I wouldn't throw everything but the kitchen sink into this section of your profile as you want it to be content that helps you tell your story.
[Tweet "Don't throw everything but the kitchen sink into your LinkedIn portfolio. It must tell your story."]
ADDING RICH MEDIA TO YOUR PROFILE IS EASY
Let's take a look at how easy it is to do this.
You will see that interesting little box with a + sign in the upper-right side of your Summary, Expertise and Education (S.E.E.) sections of your profile.
When you click on that box, you will see a place to insert a URL if that is where your post or content is housed.
If you simply want to upload a document or presentation, then click on Upload a file. Click on Continue. 
A window will pop up that will auto-populate the title of whatever you are uploading. Important: If you don't like the title, or it isn't to the point about what you are sharing, then simply change it.

The description can be treated the same way. In my case, this auto-populated with the description I wrote when I wrote my blog post. If you don't like what you see, then change it.
Click on Add to profile, and it will be in your new portfolio!
If you want to move it to another section, click on the little pencil, which you probably know as the universal edit icon.
You will then see your Title and Description fields again, but this time we have a new option titled Move this media to.
Once you click on the drop-down menu under Move this media to, you will then see a list of those sections that already exist in these 3 sections of your profile.
Simply choose the one that is perfect for what you are uploading, and click Save.
If you don't like where it is placed relative to your other items in the Portfolio, simply click on its photo, then drag it up to a more current spot, which, in this case, was the number one spot as it is a recent blog post that I wanted to make sure was visible to my visitors. Remember that, unless they click on See More, your visitors will only see your first 6 entries in your Portfolio, so make sure you place the most important ones first.
You're done, and you have added Rich Media to your Professional Portfolio on LinkedIn. Congratulations!
Let's summarize below this photo, shall we….
Summary – Remember:
Profiles can be boring. Help your reader out by breaking it up by adding a Professional Portfolio filled with Rich Media.
Help the reader discover your areas of expertise by showing your areas of interest and work.
Help your work stand out. This is a way of soft-selling your expertise.
Shine the spotlight on you and build your brand.
Always use a photo for each item you are adding.
Add Rich Media to Summary, Expertise and Education sections of your profile.
It's easy to do!
Let me know if you have any questions okay?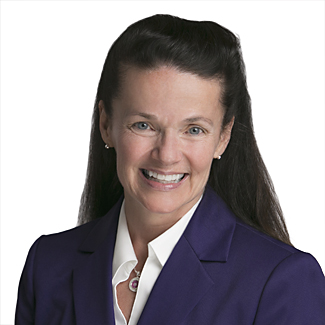 Nancy Myrland is a Marketing, Business Development, Content, Social & Digital Media Speaker, Trainer & Advisor, helping lawyers and legal marketers grow by integrating all marketing disciplines. She is a frequent LinkedIn, Twitter, and Facebook for Business trainer, as well as a content marketing specialist. She helps lawyers and legal marketers understand how to make their marketing and business development efforts more relevant to their current and potential clients, and helps lead firms through their online digital strategy when dealing with high-stakes, visible cases. As an early and constant adopter of social and digital technology, she also helps firms with blogging, podcasts, video marketing and livestreaming. She can be reached via email here.