LinkedIn just announced what I think is a smart, long overdue messaging and chat feature that will help users communicate faster and more efficiently.
If you've ever tried to go into your LinkedIn "email" box to send and receive messages, you know that it wasn't the most user-friendly environment. It took too many steps, was a bit cumbersome, and resembled some version of your business email inbox, which we all know is becoming less-and-less the app of choice if we are trying to quickly and easily stay in touch with those we care about.
Raise Your Hands
Who dreads going into your email inbox? (Go ahead, raise your hands.)
Who reaches for your mobile device when you want to quickly get in touch with those you care about? (Yes, keep your hands up.)
Who wants to be able to quickly scroll back in time to find details you emailed or messaged about? (Is your arm getting tired yet?)
Okay, you can put them down now….thanks for playing along!
LinkedIn To The Rescue!?
Several hours ago, LinkedIn announced it is launching a new "messaging experience." Linkedin's legacy messaging platform needed to be updated to provide the texting and chat experience we are all becoming accustomed to when we text, use WhatsApp, Slack, Facebook Messenger, and more.
In the announcement, LinkedIn's Mark Hull writes:
"We know people love to message each other, and now it's easier than ever to do so on LinkedIn. If you're like me, you're probably having more and more short-form and casual conversations with your professional peers every day. As you would over text or in-person, it's now easier for you to have meaningful yet lightweight ways to reach out and light up your professional relationships through conversations."
What Can We Expect?
As most sites do, LinkedIn will be rolling this out across its system in waves. Here are some of the features LinkedIn has listed for this new messaging feature:
A cleaner and more streamlined look and feel to help you start or keep a conversation going.
A chat-style interface to allow for easy back-and-forth messaging.
They've organized all the messages around the people that matter to us, which means we'll be able to easily reference the last conversation we had right within the thread.
They've also improved their push and email notifications to make it easier to stay on top of the conversations that are most relevant and important to us.
We will be able to attach photos and documents to our messages.
Get ready for this one…..there will be Emojis, stickers and GIFs (OH MY!) to insert a little extra personality into the conversations we're having 1:1 or with a group on the new messaging experience.
I know, I know, #6 seems very odd on a conservative business networking platform, but LinkedIn might be stepping out and rebranding a bit as a more contemporary platform to match what users have become accustomed to on many other platforms and apps. They also need to find ways to extend time-on-platform, and all of these features might help.
Here is what it will look like on desktop:
…and on your mobile device:
More Features Will Be Added
LinkedIn is working behind the scenes to add to this new way of messaging. Some of the features they mention are:
Messaging assistants that help suggest people we should message (not sure about this, but I'm open)
Providing relevant information about a person before we start a conversation (essential)
Adding voice and video to make conversations more compelling (I love this!)
Bottom Line
LinkedIn summarized this move by reinforcing their focus on building relationships, and that this new way of having conversations will enable that.
From LinkedIn:
"Conversations make your relationships stronger. Whether you're researching and reaching out to new business partners or you're sharing articles and discussing it privately via a message with your colleagues — we believe conversations make everything you do on LinkedIn more meaningful and powerful."
Stay Tuned
Stay tuned as LinkedIn rolls this out to English-speaking members around the world on iOS, Android and desktop, and to other languages in the coming weeks.
Bravo, LinkedIn! I look forward to testing this new messaging service soon!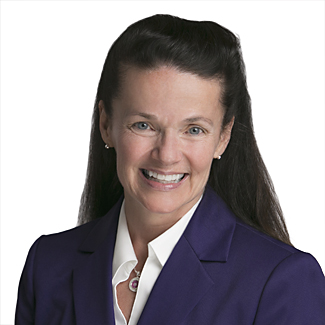 Nancy Myrland is a Marketing, Content, Digital & Social Media Strategist, Speaker & Advisor, helping lawyers, law firms and legal marketers grow by strategically integrating all marketing disciplines. She is a frequent LinkedIn and Twitter trainer, as well as a content marketing specialist. She helps lawyers and legal marketers understand how to make their marketing and business development efforts more relevant to their current and potential clients, and helps lead firms through their online digital strategy when dealing with high-stakes, visible cases. As an early adopter of digital technology, she also helps firms with blogging, podcasts, video marketing and livestreaming. She can be reached via email here.