Yesterday, LinkedIn announced the addition of "Showcase Pages," which are subsets of Company Pages. Read on as I discuss how this has great utility for law firms.
What Are Showcase Pages? 
LinkedIn tells us that:
"Showcase Pages are dedicated pages that allow companies to highlight different aspects of their business and build relationships with the right community. Whether it's a brand, a business unit, or an initiative, following a Showcase Page will provide you the updates you are most interested in."
Why Should Law Firms Care About Showcase Pages?
If you have more than one practice, industry or client team, or consulting arm of the firm, Showcase Pages can be a great marketing tool. In the non-legal world, this would be compared to individual brands under the umbrella of a larger company.
Let's look at a few examples to get our wheels turning about how to apply this to your firm.
Microsoft Example
Here is the Office Showcase Page, which is an off-shoot of the Microsoft Company Page.
As I've highlighted above on the left, Microsoft has set up this Office Showcase Page to feature Office 365. To the right, I've shown you the copy LinkedIn adds to all Showcase Pages, which is to identify the other Showcase Pages established under the main page. In this case, the other Microsoft Showcase Page is Microsoft Dynamics.
Note: To see these additional Showcase Pages, you need to click on the Show More tab. To cover them again, just click on Show Less.
Hewlett-Packard Example
Let's also take a look at Hewlett-Packard's Showcase Page for their HP Converged Infrastructure solutions service.
As you can see above on the left side of the screenshot, Hewlett-Packard is featured as the parent Company Page for this Showcase Page. As you look to the right, I've shown you how LinkedIn shows HP's other Showcase Pages. As I hover over each one of the HP logos, the name of the Showcase Page was shown, along with the number of followers of that page.
Cross-Selling Institutionalized
Let's think about this for a second. We all know how challenging it can be to encourage and institutionalize cross-selling in law firms, right? Although I'm not letting any of you off the hook when it comes to being responsible firm citizens by cross-selling additional services your clients might need or want, this sure can help.
It's a simple reminder of other practice, industry and client-focused services offered by your firm. It's a subtle, albeit noticeable, mention of these services, which helps send the message to visitors of the Firm's LinkedIn Company Page, as well as all of its Showcase Pages.
How Do I Create A Showcase Page?
1.  Make a list of the "brands" that belong to your firm.
LinkedIn is currently allowing us to create up to 10 Showcase Pages. This doesn't mean you have to use all of them at once, but you need to be strategic. These brands can be:
Practice areas
Industry teams
Consulting groups
Annual conferences that are a definite part of the fabric of your firm.
…or any business unit, effort or event your firm is interested in marketing on a continuous basis
2. Decide what resources you have to create and administer Showcase Pages.
What kind of time and budget do you have to devote to making this a living, breathing, interesting Page?
3.  List the Showcase Pages you would like to create. 
List them in order of importance, so that you have a plan, and so internal expectations are managed.
4.  Begin creating your Showcase Page.
Only LinkedIn Company Page Admins can create Showcase Pages. If you are the Admin of your firm's Company Page, go to the Edit drop-down menu and click on "Create a Showcase Page." If you want to become an Admin of a Showcase Page, see my instructions at the end of this post.
You will then be taken to this page.
5.  Choose a name and additional Admins.
This is where you will a) Name your Showcase Page, and b) Add additional Admins. Under your photo, you will be prompted to write a description, which can be up to 200 characters. Then click Create Page in the bottom right corner. Again, if you want to become an Admin of a Showcase Page, keep reading as I'll show you how in a minute.
6.  Upload an image.
After your Showcase Page is created, you will then need to upload an image to use as a header for your page. This should be consistent and complementary with other visual branding you use elsewhere, and should be 974 x 330 pixels.
7.  Start adding updates to your Showcase Page.
This is segmented marketing. It's now time to begin speaking directly to those people who have decided they have some degree of interest in this area you have chosen to "showcase." Remember, they have chosen to visit or follow you, so make sure you connect with them by giving them valuable content.
8.  Promote the page! 
Just a few ideas:
Put the URL in the email auto-signatures of those who practice in that area, or who have a complementary practice area.
Invite those who have followed your Company Page to follow specific Showcase Pages, giving the links to the pages to make it easy for them to find.
Discuss complementary clients, products and services on your Showcase Pages, which will invite their participation and interest, and create additional value for your followers.
Don't create it and forget it. This, like all other Social Media, is a living, breathing communication tool that needs to be tended to on a regular basis. It takes proper care and feeding in order for people to notice it.
Share The Admin Love
It can take time to Administer all of the posting and detail of these pages, particularly as the number of them grows as you build out these Showcase Pages. For those practice areas or teams that have specialists assigned to the team, you might consider bringing them into the fold by sharing posting duties for their Showcase Page. If you are comfortable having what I would consider "Brand Managers" for each area, you could make them additional Admins for these pages.
If you want to become an Admin for a Showcase Page:
As we see above:
Any LinkedIn member can be assigned by a Company Page administrator to be a Showcase Page administrator, but that member must be a 1st-degree connection to the Company Page administrator. The Showcase Page admin does not have to be an employee of the Company.
If your profile is associated with the parent Company Page, you can look up the Company Page administrator to make your request:
Add and confirm your company email address to your personal LinkedIn profile.
Go to the parent Company Page for the Showcase Page you'd like to manage.
On the right side of the parent Company Page, select the Contact an Admin link in the Become an Admin module.
View the admin list and contact an admin with a personal message, InMail, or offline to request to be added as an admin of the Showcase Page.
Once you're confirmed as a Showcase Page admin, you should receive a welcome email. You will have access to manage the page and post updates.
Welcome to LinkedIn Showcase Pages!
Let me know how you are going to use them, and share your new Showcase Page links below, okay?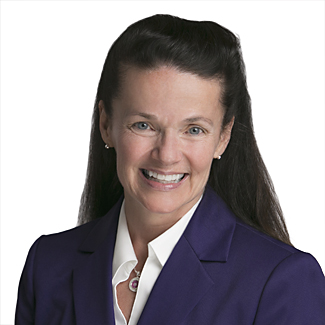 Nancy Myrland is a Marketing and Business Developmen
t Plan Consultant, and a Content, Social & Digital Media Speaker, Trainer & Advisor, helping lawyers and legal marketers grow by integrating all marketing disciplines. She is a frequent LinkedIn, Twitter, and Facebook for Business trainer, as well as a content marketing specialist. She helps lawyers, law firms, and legal marketers understand how to make their marketing and business development efforts more relevant to their current and potential clients, and helps lead law firms through their online digital strategy when dealing with high-stakes, visible cases. As an early and constant adopter of social and digital media and technology, she also helps firms with blogging, podcasts, video marketing, and livestreaming. She can be reached via email here.