#LetsAskNancy is where I answer questions others have about legal and lawyer marketing and business development, including content, social and digital marketing. 
You have a choice…either listen to this post in the podcast player below, read it below that, or both!
My short answer? Why would you not?
The news this week about Facebook adding a new feature called Instant Articles, where major publications and sites, such as The New York Times, Huffington Post, The Atlantic, BuzzFeed and others, will be able to post articles directly on Facebook has generated a great deal of conversation that shows excitement, fear, anxiety, concern and curiosity. It depends who you are as to which of those emotions you are feeling about this deal.
Why Should Lawyers Post Content On Other Sites?
I'm not sure you have any choice if you, like these major publications mentioned above, want to stay alive, relevant and noticed. We live in a world where two developments are occurring simultaneously.
We are inundated with hundreds, sometimes thousands, of messages every day.
We have more channels, or sites, available to us than ever before.
What Does This Mean?
This means that when we publish our words, whether written or spoken, we have enormous competition for eyes and ears. Remember when it used to be so easy when all we had was radio, TV, newspaper and a few other platforms to get our entertainment and education from? I know, some of you don't remember, so you're just going to have to trust me. It really wasn't that long ago in the grand scheme of things. I was alive and I barely remember it because changes have happened so rapidly.
Anyhow, back to why you want to publish your content elsewhere…
Gone are the days when our target audiences came to our websites to learn everything about us. [Did they ever?]
Gone are the days when competition was friendly, and there was an unwritten agreement between some attorneys and firms they wouldn't try to poach clients from one another.
Gone are the days when your reputation is what brought business back to you again and again. [It still happens, but earning and keeping loyalty is changing.]
Gone are the days when your clients and target audiences had enough time in their workdays to research and read everything they needed to in order to decide you were the chosen one.
For that matter, gone are the days when your clients had a standard workday, and weren't tied to their smart devices every waking hour, which means their brains are likely on overload.
What Are You Supposed To Do?
To begin with, if you aren't already committing your wisdom and intelligence in your practice area to paper, keyboard, video or microphone, otherwise known as your content, then you need to begin doing so strategically. That means you do so in a way that supports your marketing and business development goals, and the needs for information your target audiences have in order to do their jobs better.
Next, you need to distribute what you've produced. It doesn't do you any good to spend your valuable time creating this content if you don't share it. Do you need to publish:
On your website?
On your target audiences' websites?
On sites that curate content from many lawyers, such as JD Supra?
On social media in small doses, such as on Twitter where you are limited to only a few characters [yes, it is possible to distill what you've created in only a few characters, trust me]?
On LinkedIn Pulse and Publisher, where LinkedIn helps you get the attention of those for whom you are writing because they know how to match your content with the keywords others are searching?
On Facebook, whether that be sharing your content in your personal newsfeed, on your business page, or in certain groups that allow for that to be done?
Remember, all of this is marketing, and part of the business development process, and you need to become comfortable marketing your marketing. If not, who will? You can't leave this to chance, hoping others will find your words of wisdom. We can't go back there, just as The New York Times and Huffington Post can't rely on people going out of their way to go to their websites to read everything they have created.
You need to spread your content out to those sites that have demonstrated they have the traffic you care about, which means where your target audiences are spending time. Think about this deal this week between Facebook and major publications. These publications are in the process of realizing that they need to go where their audience is if they want their content to be read. With almost 1.5 billion people on Facebook, I suspect many of your clients and potential clients are spending some time on Facebook.
The same goes for you. You have to go where your clients and potential clients are already spending time. You also need to go where you suspect they will be spending time in the future so that you have a body of your wisdom waiting there for them when they arrive. I think that's exciting!
Yes, this takes time and effort, but it is definitely possible to create and distribute your intelligence broadly so that it benefits your practice. What is even more important is that you are taking the time to offer this content in ways that benefit your clients, and that you are making it easier for them to find the help they need…from you!
[If you have a question you'd like to be considered for #LetsAskNancy, feel free to leave it in the comments below, on Twitter using the hashtag #LetsAskNancy, or via my email….thanks!]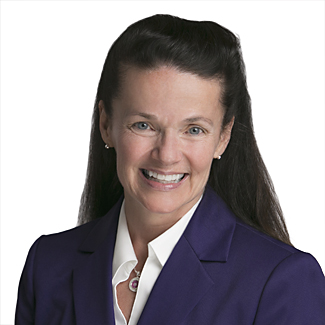 Nancy Myrland is a Marketing, Content, Digital & Social Media Strategist, Speaker & Advisor, helping lawyers, law firms and legal marketers grow by strategically integrating all marketing disciplines. She helps lawyers understand how to make their marketing and business development efforts more relevant to their current and potential clients, and helps lead firms through their online strategy when dealing with high-stakes, visible cases.