#LetsAskNancy is where I answer questions others have about legal and lawyer marketing and business development, including content, social and digital marketing. 
You have a choice…either listen to this post in the podcast player by clicking the arrow, read it below, or both!
Today's question was posted in a legal marketing group I am a part of on Facebook. A well-known legal marketer asked if anyone had practice area Twitter accounts, and, if so, who posted the updates?
Here is my advice:
I think practice or industry group Twitter accounts can be very effective. There are so many developments in, for example, Life Sciences that attorneys are aware of, and that your clients are a part of, or that industry publications publish, that you should have more than enough knowledge to share, or people with whom to communicate, that care about this topic.
Setting up permanent searches with appropriate industry terms on Twitter should uncover quite a bit that would be interesting to share with followers. You then use this Twitter feed as a newsfeed, or news source, then share or comment on what you read that you think your clients and potential clients might find interesting. That is very quick and easy because you're reading these articles already. You're simply taking a few seconds to share them with others.

Regarding who posts the updates…it depends on your resources. I'd like to see designated attorneys and practice area managers and business development folks contribute. I would also limit it to just a few to avoid it getting messy or redundant if too many are posting. They are then able to then watch followers, commenters, ReTweeters, and those who favorite what you publish to decide if you should engage them in conversation.

You might also embed this Twitter account's feed on your practice area blog, as well as practice area pages on your website, and maybe even test it on a few of your team's attorneys' bios to further reinforce the firm's involvement in this area.
If you have questions about any of this, please feel free to ask. I'm happy to elaborate.
Bottom Line: Yes, it makes a great deal of sense to start practice area Twitter accounts, just as it does to establish blogs in specific practice areas.
If you have a question you'd like to be considered for #LetsAskNancy, feel free to leave it in the comments below, on Twitter using the hashtag #LetsAskNancy, or via my email….thanks!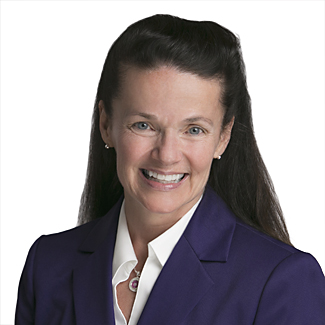 Nancy Myrland is a Marketing, Content, Digital & Social Media Strategist, Speaker & Advisor, helping lawyers, law firms and legal marketers grow by strategically integrating all marketing disciplines. She is a frequent LinkedIn and Twitter trainer, as well as a content marketing specialist. She helps lawyers understand how to make their marketing and business development efforts more relevant to their current and potential clients, and helps lead firms through their online strategy when dealing with high-stakes, visible cases.