Over the years, even starting when I was in sales right out of college, I've heard many versions of the following comment from my clients:
"My business relies completely on word of mouth.  I don't need marketing."
It's hard to believe anyone still says that today, but, alas, they do.  I've heard it with my own two ears.  You say your business relies on word of mouth?  Well, GREAT!
Some Advice For You
I have some advice for you based on the song, which Anne Murray first recorded in 1986, but which Bonnie Raitt made famous:
If your business relies on word of mouth, make sure you give them something to talk about.
Relying solely on word of mouth and referrals is an interesting approach to doing business.  Not being active in the process can be a risky business practice.  Let's take a look:
Let's Take A Look
When you rely solely on the comments and referrals of others to drive revenue, you are leaving yourself vulnerable to misinformation, lack of information, communication of a brand that might not really match yours, others' perspectives about your ability to take on more work, etc.
On the other hand, you might get lucky, and have a reputation so strong, positive and impenetrable that people are singing your praises, talking about you exactly how you'd like them to, resulting in you bringing in all the business you need.  I haven't heard that comment so much these days.
So, what should you be doing to affect this thing called word of mouth?
Let's give 'em something to talk about.
But, you might be thinking, how do we do that?  Easy, just remember that everything you do publicly gives them something to talk about.
Let's look a little closer:
Public Speaking
You speak before your national association's membership at their annual meeting.  You have the opportunity to send the message that you are an expert in the topic you are discussing, that you are passionate about it, and maybe that you are approachable and prepared when answering questions.  You also have the ability to give them something to talk about if you are boring, defensive when asked a question, are unable to look your audience members in the eyes, or that you lack preparation and organization when reading copious amounts of information from each slide you have over-prepared.
What are you giving them to talk about?
Social Media
You're feeling pretty good because you are on LinkedIn and Facebook, right?  Are you one of those who has discovered that conversing, sharing, informing and enjoying your interaction with others seems to be working for you?  Or are you broadcasting messages about you and your business without answering comments, thanking those who have shared you with their network, or post so infrequently that it appears as though you lack commitment, the ability to converse and any interest in the network you began to build here months ago?
What are you giving them to talk about?
Your eNewsletter
Are you using this valuable real estate to find out what your readers would like to learn more about, or to help educate them in a particular area, in order to show you are more focused on them than you?  Are you mentioning a recent project, matter or case you worked on, and what you did for that client, which helps them see exactly what it is you might be able to do for them?  Are you writing about your clients' achievements, sending the message you are one of your clients' greatest supporters?  Are you periodically mentioning the kind of work you are passionate about, and that you appreciate referrals to your business?
What are you giving them to talk about?
I could give you a dozen more ideas about media you are using, and messages you are conveying, but I think you get the picture.
Bottom Line
Yes, let's build word of mouth to boost our business, but don't rely solely on the memory and experiences of others.  These are invaluable, yes, but they aren't always as complete as you'd like them to be.
It's not their job to know everything about us and to communicate that to their network.  It is our job to help them understand what we do, and what we stand for, so perhaps they will know what to talk about when the opportunity arises.
Let's give 'em something to talk about!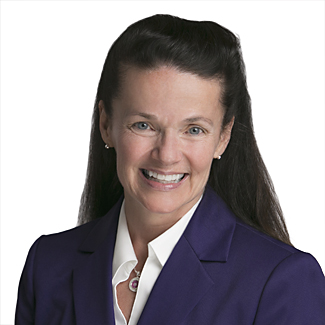 Nancy Myrland is a Marketing and Business Development Planning Consultant, and a Content, Social & Digital Media Speaker, Trainer & Advisor, helping lawyers and legal marketers grow by integrating all marketing disciplines. She is a frequent LinkedIn, Twitter, and Facebook for Business trainer, as well as a content marketing specialist. She helps lawyers, law firms, and legal marketers grow their practices by making their marketing and business development efforts more relevant to their current and potential clients. She also helps lead law firms through their online digital strategy when dealing with high-stakes, visible cases. As an early and constant adopter of social and digital media and technology, she also helps firms with blogging, podcasts, video marketing, voice marketing, flash briefings, and livestreaming. If you would like to reserve an hour of Nancy's time to begin talking strategy or think through an issue you are having, you can do that 
here
. She can also be reached 
via email here
.
 Bonnie Raitt Photo Credit: By John Edwards (Flickr) [CC BY-SA 2.0 (https://creativecommons.org/licenses/by-sa/2.0)], via Wikimedia Commons