I've been attending the Legal Marketing Association's 2011 Annual Conference for the past 3 days. Right about now, I become slightly passionate about what I've experienced at the conference. After last year's conference, I was driven to write this post titled #LMA10 Conference – My Message To Marketers.
I tend to feel protective of lawyers and legal marketers. You are my friends, my clients and my potential clients. I've been in-house where you are, dealing with many of the joys, frustrations, challenges, changes, and situations you have. I seem to want to protect your reputations and brand. In this spirit, I have a few ideas for my in-house legal marketing friends regarding what to do now that you've been here absorbing this wealth of business, legal and marketing knowledge.
Marketers Are Often Viewed As An Expense
It remains as true today as it did when I started in-house in 1997, and as true as it was during the 10 years I spent at Time Warner. Marketing continues to be viewed as an expense by many firms, lawyers and CFOs. There are many exceptions, and I bow to you for understanding the value of marketing. However, it remains a marketer's job to always show and sell your value to the firm with real-life examples of how you bring more than brochures to the firm.
It's easy to get busy and to become overwhelmed with day-to-day tasks, so the thought of having to also sell yourself is daunting. I know. I've been there for the past 20 years. We all have internal and external clients that we serve, and who are constantly evaluating our worth, and how we impact the bottom line. Sounds familiar, doesn't it? Our attorneys are faced with the same challenge with their clients.
Before the conference, I wrote a post here about what to do before, during and after the conference to help make your experience more valuable by engaging in social media and other forms of communication. Now let's talk about a few ideas regarding what to do after the conference to help sell your value, and to continue to earn your seat at the table.
Let's Get Strategic
Your firm has just invested a great deal of money for you to be here. You're worth it. You know that, but you need to help them understand they've spent hard-earned revenue for a good reason. Help them understand what you learned, and how it can be applied to what they do.
How do you do this?
Step-by-Step:
Go back and read the blog posts my colleagues have written over the past 3 days. Here's

a list

of those bloggers so you can find them.
Go here and look at the notes several of us have already taken for you on Twitter. Trust me, there is a great deal of information summarized for you.
Look at your notes from the sessions you attended.
Create a document that will be shared with firm leadership and attorneys. Title it something like "Important Takeaways from the Legal Marketing Association conference."
Choose 3-5 sessions you are going to summarize. Don't worry.  If you didn't attend the session, but find one that you think would be more valuable than the one you attended, study the recaps we wrote for you

here

on Twitter.
Title each summary using a name that might show its value to your readers. This isn't always the title in the brochure.
Write a few paragraphs about each session.
At the end of the summary, add 2-4 Key Takeaways. These are your opinions about what is most important for your firm to know, which might include your recommendations.
Finish these within the week, if not sooner. Remember, they don't have to be long. Don't let the need for writing an epic novel keep you from getting this done.
Send this recap to those you report to ASAP.
Over the course of the next 2 weeks, send one summary out to your attorneys at a time. Don't send them all at once as they are too busy to read them. Send them via whatever internal communication vehicles you have at your disposal, even if it's just carrier pigeon. Remember, these are only a few paragraphs each.
Solicit feedback, just as you would if you were writing a blog post.
Summarize your key takeaways into one short summary, then post to all in the firm within a week after you've sent the last summary. If they haven't taken the time to read your short summaries to this point, a few bullet points will be easier to digest.
Just do it!
You Are An Investment
Try to view this in the spirit of what it truly is, which is that your firm has just invested a few thousand dollars in you. This means they find value in you. You are also showing that you have valuable information to share with them to help make them better at what they do.
Become As Valuable As Possible
Additionally, I recommend you do the following:
Continue to build your profile as a team member who cares about making your attorneys look good at all times.
Prove that you care about the big picture.
Act like an owner that cares about the future of your firm.
Study the big picture, but immerse yourself in the details too.
Get to know as much of the business side of what the firm does as possible.
Understand that you have a great deal to bring to the table, even if you haven't been asked.
If you haven't been asked, go ahead and contribute ideas anyway.  Is anyone going to fault you for being smart?
Don't ever let fear hold you back from advancing the firm, you, your attorneys, your clients and your expertise.
Don't ever assume it's someone else's responsibility to bring you up and along in your career.  That belongs to you.
What would you add to this list?  What could our legal marketing colleagues do to show value upon return to their firms?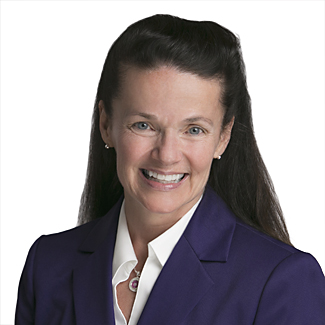 Nancy Myrland is a Marketing, Business Development, Content, Social & Digital Media Speaker, Trainer & Advisor, helping lawyers and legal marketers grow by integrating all marketing disciplines in order to maximize business development efforts to grow their practices. She is a frequent LinkedIn, Twitter, and Facebook for Business trainer, as well as a content marketing specialist. She helps lawyers, law firms, and legal marketers learn and implement business development efforts that are more relevant to their current and potential clients. She also helps lead law firms through their online social media strategy when dealing with high-stakes, visible cases. As an early and constant adopter of social and digital media and technology, she also helps firms with blogging, podcasts, video marketing, voice marketing, flash briefings, and livestreaming.
If you would like to reserve an hour of Nancy's time to begin talking strategy or think through an issue you are having, you can do that here.