The Florida Bar Association continues to encroach on lawyers' digital real estate.
The Florida Supreme Court just released new advertising rules for Florida lawyers, as well as those who practice law in the State of Florida.
The advertising rules were revisited in an attempt to make them easier to understand and to clarify what some of them mean.
There are many changes, and many who have written about them, but I want to discuss one of them with you today because it is an odd, and not necessarily clear, change.
1) Regarding The Use of Social Media: Rule 4-7.11, Application of Rules, we are told that, regarding Type of Media:
"Unless otherwise indicated, this subchapter applies to all forms of communication in any print or electronic forum, including but not limited to newspapers, magazines, brochures, flyers, television, radio, direct mail, electronic mail, and Internet, including banners, pop-ups, websites, social networking, and video sharing media."
If we then look to Rule 4-7.12 Required Content, we find out what must be included in all updates on Social Media:
(a) Name and Office Location. All advertisements for legal employment must include:

the name of at least 1 lawyer, the law firm, the lawyer referral service if the advertisement is for the lawyer referral service, or the lawyer directory if the advertisement is for the lawyer directory, responsible for the content of the advertisement; and

the city, town, or county of 1 or more bona fide office locations of the lawyer who will perform the services advertised.
What?
This made me wonder what in heaven's name are lawyers and law firms supposed to do when it comes to Twitter? As you all know, we only have 140 characters with which to communicate, so our real estate there is extremely valuable.
Pretending I'm a lawyer, which I'm not (but I did stay at a Holiday Inn Express last night), would all of my Tweets have to include the following, thus eating up 44 characters, not to mention a (shortened) URL I might add if I was referring to a post?
Nancy Myrland

Myrland Marketing & Social Media

Indianapolis
I decided to call the Florida Bar's helpful hotline to clarify. I was forwarded to Jeff Hazen, a Staff Attorney for the Florida Bar Association.
Jeff confirmed that we are to include the name of the lawyer OR the law firm, as well as the geographic location.  I told him I thought this was taking the Rules backward, and were more restrictive than before. He politely listened as I told him this rule almost defeats the purpose of Tweeting, and perhaps that was their intent.
As I see it, we take care of the attorney name by making sure we use our name as our Twitter handle, right? Jeff said that yes, this made sense. Thus, @NancyMyrland would already be in my Tweet.
There…we've taken care of that one, right?
Next, I told him it sounds like I would be in compliance if I Tweeted:
"Holding a webinar on (the sanity of) the Florida Bar advertising rules just released, bit.ly/pretendURL, Indianapolis"
…and asked him if that would suffice.
He told me that no, that wouldn't work because it was not clearly understood what "Indianapolis" meant, and that it would have to have an identifier such as :
"Office: Indianapolis"
Well, that sure makes it much clearer to you, the reader, if you see that hanging off the end of my Tweet, right?
You don't have to answer that.
These rules go into effect May 1, 2013, so we have between now and then to begin modifying our Twitter, Facebook, LinkedIn, Google+, Instagram, Vine, FourSquare, Tout, blog posts or any other Social Networking updates in order to comply with the now-clear-as-can-be Florida Advertising Rules.
There is good news about client testimonials, but I'll deal with that next time, okay?
Your thoughts?
Do you practice law in Florida?
How do you plan on changing your current Social Networking and content marketing practices?
I'd love to know what you think of this.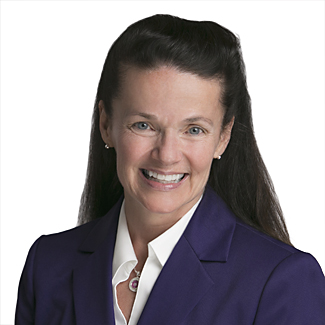 Nancy Myrland is a Marketing and Business Developmen
t Plan Consultant, and a Content, Social & Digital Media Speaker, Trainer & Advisor, helping lawyers and legal marketers grow by integrating all marketing disciplines. She is a frequent LinkedIn, Twitter, and Facebook for Business trainer, as well as a content marketing specialist. She helps lawyers, law firms, and legal marketers understand how to make their marketing and business development efforts more relevant to their current and potential clients, and helps lead law firms through their online digital strategy when dealing with high-stakes, visible cases. As an early and constant adopter of social and digital media and technology, she also helps firms with blogging, podcasts, video marketing, and livestreaming. She can be reached via email here.