Have you ever gone to the grocery store on an empty stomach, or perhaps when you're tired? Did you wander aimlessly around the aisles, throwing all kinds of food in your cart that looked good at the moment? You might have started in the pretty, fresh aisle, but ended up in the guts of the store, looking at all kinds of unhealthy food you had no plan to buy.
Me, too.
We All Have Good Intentions
You probably have mostly good intentions, but you might also have some not-so-good intentions if you just want to eat some junk food and call it a night. It's so easy. It's in a bag. It's salty and it's yours!
Have you then gone home with all of this food and wondered what you should have for dinner? If only you had this certain ingredient, you could have a decent meal.  You have cupboards or drawers full of food, but you still say things like:
"I don't have anything to eat."

"No, I mean real food."

"Why don't we have anything decent to eat?"
A Few Months Later
A few months later, you look in your pantry, realize you have to clean some things out in order to make room for new food and realize you have jars, cans, bottles, and bags of formerly fresh food with expiration dates that make you shake your head, cringe, and sometimes laugh.
If you and I did this right:
We'd take the time to figure out what we wanted to have for our next few meals.
We'd make a list of the ingredients we don't already have.
We'd stop by the store when we have some time.
We'd go in and grab a cart (or a basket if we want to build a little muscle).
We'd put a few steps on our pedometer and fill our cart with the items on the list, crossing them off as we go.
If the store didn't have the exact item or brand we like, we would study labels, consider pricing, then make a decision. We would stand in line, shake our heads at the crazy covers of various tabloids, we'd pay, then we would go home to prepare our well thought out meal.
Random Acts of Food
As important as having the right ingredients to prepare the right meal to fuel our bodies in the right way at the right time, we would have also spent our money wisely, buying the items we put on our list that go into recipes that we had first decided we would make.
We wouldn't go in for a few items, buy a bunch of who knows what, only to look at the receipt to wonder how we just spent $150.
We wouldn't commit random acts of food.
Marketing and Business Development Are Very Similar
Even though talking about food is fun, you know this had to turn to marketing and business development because…well…that's what I do for a living, right?
Marketing and business development are definitely very similar to this situation.
Instead of jumping at the next bright, shiny business development opportunity, you need to:
Spend time figuring out what you want to make of your practice (goals).
Decide how you're going to do it (strategies).
Figure out how much you are willing to spend to reach these goals (budget).
Map out specific tasks to accomplish these strategies 

(tactics)

.
Think about each task to see what you need to do next (prioritize & schedule).
Write out completion dates for each task (schedule).
Identify who you need to ask for help to make things happen (get specific in your plan)

.

Have an idea what success will look like

(establish key performance indicators, or KPIs)

.
Then execute that plan thoughtfully, carefully, with focus, and perseverance

(implement the plan)

.
The Perils Of Not Planning for 2018
If you don't take these steps, then you have done what I've described above.
You've potentially:
Wandered aimlessly through the aisles of your practice, tackling whatever looks good on your desk or computer at the time
Eaten up the precious time you have in between serving clients
Spent your hard-earned money on marketing and business development projects that may or may not have anything to do with what you need to do to grow a healthy practice and firm in 2018
Become overwhelmed or defeated when you realize you aren't any closer to achieving your goals than you were the last time you beat yourself up over not having a plan
Committed random acts of marketing
[ctt template="5″ link="5f7RJ" via="no" ]Lawyers, this could happen if you don't plan for 2018. –via @NancyMyrland[/ctt]
Make Today Your New Year's Day
Just because it isn't January 1 doesn't mean you need to shut down your planning cycle. Don't throw out this year, thinking it's too late because you didn't start planning at or before the beginning of the year. Decide you are going to be better than that…because you are!
It isn't January 1 any longer, but who cares? Start today. Make today your new year's day.
Tell yourself you aren't going to wander aimlessly any longer, spending time and money on marketing and business development that isn't focused.
Schedule some time right now (or after you finish reading this, please) when you are going to work through the categories above to prepare for what you need to do to build a stronger business.
Don't make 2018 another year of random acts of marketing. You can do this!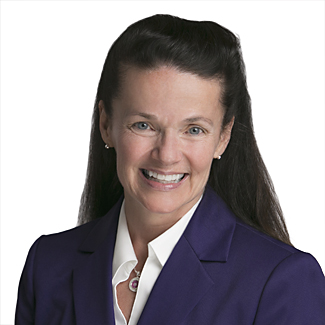 Nancy Myrland is a Marketing, Business Development, Content, Social & Digital Media Speaker, Trainer & Advisor, helping lawyers and legal marketers grow by integrating all marketing disciplines. She is a frequent LinkedIn, Twitter, and Facebook for Business trainer, as well as a content marketing specialist. She helps lawyers and legal marketers understand how to make their marketing and business development efforts more relevant to their current and potential clients, and helps lead firms through their online digital strategy when dealing with high-stakes, visible cases. As an early and constant adopter of social and digital technology, she also helps firms with blogging, podcasts, video marketing and livestreaming. She can be reached via email here.