The level of frustration among lawyers irritated because their cases and expertise aren't being picked up by media is not decreasing. I continue to hear the same comments on a regular basis.
"This was a major case. Why didn't anyone pick it up?"
"I've been doing this long enough that they should know to come to me for a comment on this subject."
"My marketing people should see to it that I get mentioned for this type of story."
"We have PR people for that."
Enough Already!
It's time, no, it's past time for you to take the bull by the horns and tell your own story, or to add to the story others are trying to help you tell.
Because of social and digital media, the world has never been closer. If you are sitting back, just waiting for someone else to discover you, you aren't living in the real world. You have tools at your disposal that can help you tell the world what you do.
Stop sitting back hoping your phone will ring, that email will come in, that reporter will approach you on the conference, that blogger will think to include you in the latest post, that trade journalist will miraculously mention your name, or any other of a host of ways lawyers relied upon in the past.
How Are You Supposed To Do It?
Alright, I'll get you started with a few easy ways:
You can use your own tools in a second by pushing the power button on your phone and going live on several livestreaming platforms we have been given, such as Facebook Live, Huzza, and Periscope, to name a few.
Worried about live video? Fine, put your phone on a tripod or a clamp, and record your message. Do it a few times until you like it. Post it with a comment about what your message is about.
You can get on LinkedIn and begin turning your most important contacts into connections by actually talking to them about what they are writing.
Post on your firm's Facebook page about an important ruling.
Follow and talk to media that cover your area on Twitter. Put them in a list so you can find them fast when you only have a minute.
Write a blog post about a recent development in your practice area.
Don't have a blog? Fine, crank up LinkedIn Publisher and create your own. With the new format, it's easier than ever.
Create a podcast where you interview influencers in your area. Discuss. Debate. Agree. Disagree.
Don't have the resources for a podcast? Create audio recordings using GarageBand or Audacity, then place them on your website until you get the resources to turn them into a podcast.
It Has Never Been Easier
I could go on, but I think that's a good start. What I want you to take away from this is that it has never been easier to tell your own story than it is right now. The tools are many, and they are easy to come by.
Stop waiting for others to tell your story, or to tell it right. Sure, engage your marketing and PR professionals to help, but stop thinking this isn't also your job.
Gone are the days when business walked in the door because you were the best around. You might still be the best, but guess what? There are several others who think the same thing.
Be The One
Be the one who goes out of his/her way to be visible, to be vocal, to be smart, to be a connector, to be a problem solver, to be empathetic, to show what you do by using the social and digital tools you have at your fingertips to tell your own wonderful story.
Yes, with social and digital media, the world is close. Connect. Be the one. Tell your own story.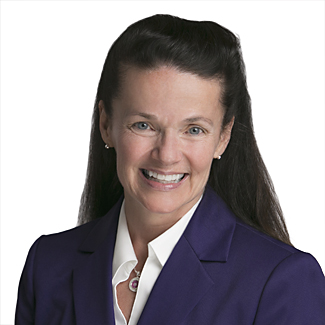 Nancy Myrland is a Marketing, Content, Social & Digital Media Speaker, Trainer & Advisor, helping lawyers and legal marketers grow by integrating all marketing disciplines. She is a frequent LinkedIn and Twitter trainer, as well as a content marketing specialist. She helps lawyers and legal marketers understand how to make their marketing and business development efforts more relevant to their current and potential clients, and helps lead firms through their online digital strategy when dealing with high-stakes, visible cases. As an early and constant adopter of social and digital technology, she also helps firms with blogging, podcasts, video marketing and livestreaming. She can be reached via email here.