If we've spent much time together in the last few years, you know that I am bullish on voice marketing. This can come in a number of ways, but my choices at this time are podcasts and Alexa Flash Briefings. In February, I launched an Alexa Flash Briefing that can be subscribed to on Alexa-enabled devices from Amazon, and I'm enjoying the experience quite a bit. I have 18 episodes that revolve around "short bursts of legal marketing news and advice." I will likely repurpose these Flash Briefings into a new podcast…more on that at another time.  
Early Days For Legal and Voice
I also understand that these are early days for Alexa Flash Briefings and the legal profession (or any profession or industry), so I am repurposing my audio into videos by creating waveform videos, also called audiograms, then sharing those videos across all of my social platforms.
I would love to see you create a podcast and/or Flash Briefing in the next several months. Being in the ears of those who care about your practice area is a coveted position. If you are chosen to be there, you have just accelerated your ability to nurture relationships with your listeners at a rate far greater than you might imagine. [ctt template="5″ link="b039t" via="yes" ]With podcasting, being in the ears of those who care about your practice area is a coveted position.[/ctt]
If this makes you a little nervous, I understand. Trust me, once you get up and running, it will be much easier and the voices of those you have chosen to host your podcast will become much more conversational and will reflect the personality of that person. That obviously means you need to choose someone who has some personality! (We can talk about that.)
I Have An Idea For A New Podcast For You
I just came across an article this morning from eMarketer that gave me an idea about how you can dip your toes into the podcasting world. Even if you already have a podcast, this might also be a good idea for you.
Knowing that recruiting and promoting your firm's messages are extremely important to your current and future growth, why not let your Summer Associates host a podcast for the Summer? If Summer isn't the appropriate timeframe, then you can decide the time, but this would allow you to create a "season" of podcasts that you can perfect while they are hosting it, thus allowing you to understand the medium more so that you can launch other podcasts in the future.
You Can Create A Safe, Focused Environment
In the article from eMarketer, they talked about letting their interns take over their podcast for one episode. They asked them specific questions, thus creating a safe, focused environment and episode.
You can do the same.
This whole concept might make you nervous as you can't imagine what they might say when you set them loose in front of a microphone, but remember that you can do this in a few ways that will help you feel a little better about this.
The first is to do it in an interview format where you or someone else who is comfortable behind a microphone interviews them with specific questions on each episode.

The second way is to let your interns host it without being interviewed but give them specific topics they can address during that episode.
Remember, you get to edit the final product, so they can't say anything you might find embarrassing or damaging because you create or approve the final edits.  [ctt template="5″ link="7i343″ via="yes" ]With a podcast, you have just accelerated your ability to nurture relationships with your listeners at a rate far greater than you might imagine.[/ctt]
What Do You Think?
I think this could not only be educational and valuable in extending your firm's brand, but it will also be an enjoyable experience for those involved.
Also, think what kind of message this is sending to the rest of the world that might be looking at your firm for the purposes of doing business with you, or coming to work for you, or quoting your lawyers for content they are producing.
It is innovative and sets the tone that you are willing to market and communicate on a regular basis in a creative way. It also gives a fresh perspective from a group of people who have just spent time learning from the best of the best at your firm…your lawyers.
Let me know what you think in the comments.
Also, as always, please let me know if you have any questions about podcasting for your firm.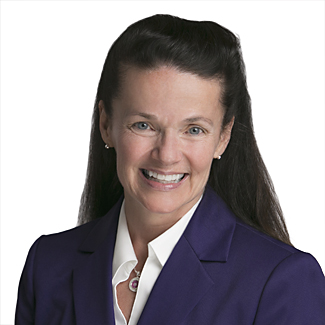 Nancy Myrland is a Marketing and Business Development Planning Consultant, and a Content, Social & Digital Media Speaker, Trainer & Advisor, helping lawyers and legal marketers grow by integrating all marketing disciplines. She is a frequent LinkedIn, Twitter, and Facebook for Business trainer, as well as a content marketing specialist. She helps lawyers, law firms, and legal marketers grow their practices by making their marketing and business development efforts more relevant to their current and potential clients. She also helps lead law firms through their online digital strategy when dealing with high-stakes, visible cases. As an early and constant adopter of social and digital media and technology, she also helps firms with blogging, podcasts, video marketing, voice marketing, and livestreaming. If you would like to reserve an hour of Nancy's time to begin talking strategy or think through an issue you are having, you can do that here. She can also be reached via email here.