I listened to a video interview with Seth Godin where he talked about a conversation he had with one of his longtime mentors, the great Zig Ziglar, before Zig passed away. Seth told a story about how Zig made an impact on how he views giving presentations. I think we can all learn from his words.
Seth and Zig were both scheduled to speak at an event, and backstage Seth asked Zig what he was supposed to do with the guy in the third row who fell asleep while he, Seth, was presenting. He told Zig how concerned he was about seeing this happen when he gives presentations because he spends so much time preparing his best for them. It was apparent to Seth that people who fell sleep like that could care less about what he is talking about.
Stop Worrying
Zig told him to stop worrying about the guy in the third row, and do it for the woman sitting next to him who is sitting on the edge of her seat, soaking up everything he has to say.
What a simple and profound comment and suggestion for him to make to Seth Godin, who is one of the most famous authors, speakers and strategists of our time.
We're No Different
Don't we take it personally when we see someone nodding off in the third row while we are giving a presentation?
Don't we tend to get upset by the one bad review we get when presenting at a conference?
Don't we get upset when, out of the corner of our eye, we happen to see a person who is gesturing or rolling their eyeballs to someone else, thinking we didn't see what they were doing?
Don't we get upset when we prepare so thoroughly for a meeting with a potential client, ending with a request to do business with us, and they say no?
Don't we take it personally when we try to set appointments with clients and potential clients, and they put us off for reasons we don't understand?
Absolutely we do!
You and I Should Know Better
We should know that the people who do that to us, and about us, aren't meant for us. We should also know there are sometimes (not always) extenuating circumstances that cause that one person to fall asleep while we are presenting. Were they out late last night? Did they stay up working on a critical project that resulted in little or no sleep? Were they up with a sick child or parent? Do they not feel well? We just don't know, do we?
The Reality
The reality is there are always going to be people who don't want to buy what we have to sell, who don't like our style, or who simply don't like what we have to say.
You and I would be much happier, and much more productive, if we spent our time, passion, and efforts geared toward those people who do show an interest in what we say, or who do have a need for what we are selling, or the concept we are presenting.
If everyone is falling asleep, or rolling their eyes while we're speaking, or looking over our shoulder for someone more important, then there might be other issues that we need to tackle, but that is not often the case. It is that one person who we allow to damage our self esteem, and who seems to have placed a boulder on our heart as we attempt to share what we are passionate about that we remember.
Let's Work On This Together
Why don't you and I work on this together?
Let's not worry about the man in the third row who seems to be falling asleep when we are presenting.
Let's not dwell on the woman who is looking over our shoulder at an event to see who the next person is she wants to talk to as soon as she finds a way to ditch our conversation.
Let's not worry about the lone person in a meeting who often finds joy in rolling his/her eyes when they think we aren't looking.
Instead:
Let's spend more time focusing on those people who are interested in what we have to say, and who want to engage in real conversation.
Let's spend more time working with those we know we can help, and not dwell on those who aren't interested.
Let's spend more time becoming really good at what we do, then doing it again and again, and creating a community of people who see, understand, and need our passion and our knowledge.
Let's spend more time preparing for, and focusing on, that woman in the 3rd row who is sitting on the edge of her seat, soaking up everything we have to say.
I promise I'll try. Will you try with me?
N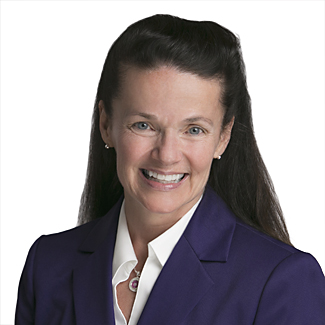 ancy Myrland is a Marketing, Content, Social & Digital Media Speaker, Trainer & Advisor, helping lawyers and legal marketers grow by integrating all marketing practices. She is a frequent LinkedIn and Twitter trainer, as well as a content marketing specialist. She helps lawyers and legal marketers understand how to make their marketing and business development efforts more relevant to their current and potential clients, and helps lead firms through their online digital strategy when dealing with high-stakes, visible cases. As an early and constant adopter of social and digital media and technology, she also helps firms with blogging, podcasts, video marketing and livestreaming. She can be reached via email here.