[Infographic from #LMA16 below]
Jonathan Fitzgarrald, Managing Partner of Equinox Strategy Partners, gave a stellar presentation at the recent Legal Marketing Association's Annual Conference that was full of advice for how to prove your worth where your clients are concerned. He stressed it is a constant job, and it is our responsibility to let our clients, both internal and external, know and understand the value we bring to the relationship.
The part of Jonathan's presentation I found the most valuable included 10 tips for in-house legal marketers to prove their value to their internal clients.
The infographic below contains 5 of my favorites from Jonathan's presentation. With Jonathan's consent, I added comparable advice for attorneys in the right column. You can see his complete list of 10 summarized in the post below that. Jonathan and I would love to know if you have any best practices to add.
5 Best Practices For Legal Marketers and Lawyers To Demonstrate Value To Your Clients…[See All 10 Below]
10 Best Practices For Lawyers & Legal Marketers
As I discussed above, these are best practices that Jonathan has used to demonstrate his value to his firms' attorneys. Every one of them is also applicable to lawyers who serve clients.
Tip #1: Ask
How often do you stop by their offices to check in? Doing so regularly provides an opportunity to solicit feedback such as "What is your priority for this year?" and "How can I better align my services to you so you can accomplish your goals?" We need to be in front of them, asking questions, not assuming we know what is best for them.
Tip #2: Form An Unofficial Board of Advisors In Your Firm
This could be made of:
Executive Director
Laterals
Practice Chair
Managing Partner
Rainmaker
CFO
Industry Chair
Recruiting
This board of advisors can also become your Board of Advocates. Use them. Ask them what they think of certain ideas and situations. Let them be the advocates for the ideas and concepts you are considering. Invite people from every level if you really want to get things done.
Tip #3: Stay On Offense By Being More Proactive
Don't be accused of playing favorites when it isn't warranted. Think of what you can do to stay ahead of concerns and complaints about where you are spending your time. Do you need to track time ahead of those concerns so that you are ready with data when complaints surface about your work?
Think about what issues and challenges could possibly come up down the road. Be proactive, and develop solutions or answers that you will be ready to use if and when those concerns arise.
To help create this list and related solutions, think about what concerns your clients might have down the road that question your existence, your work, or your effectiveness. Develop your data and materials that you know you would show them after this concern arises, and start preparing it now. Justify your existence at all times. Even though it can be time-consuming to do, it is necessary.
Tip #4: No Big Initiatives Should Ever Be Proposed At Your Firm
Although this sounds counter-intuitive to earning a seat at the table, Jonathan's point spoke to enlisting lawyers and other internal clients to help seed your idea, keeping it from suffering death by committee. You all know what this means, right? You've been there.
Think about these thoughts and questions:
Define Your Idea: What is the big idea you want to launch?
Identify Advocates: Who else in the firm has similar interests?
Plant the Idea With Those Advocates: Talk to these advocates about the challenge that needs to be addressed, and that your big idea provides a solution to.
Fertilize & Water The Idea: Demonstrate to your advocates how implementing the project or initiative will make their life easier.
Ask Your Service Provider(s) About Issues: What are other firms expressing? Ask for their help in being proactive by having them feed you current information regarding appropriate solutions, and to provide you with a proposal in advance. Be prepared.
If all goes well, your attorney brings your great idea to the stage. Even if it was your idea, that's okay as it now has a better chance of being approved.
Tip #5: Tell Stories
Get better at telling stories about how what you do benefits the firm. Don't assume your lawyers (read: clients) will connect the dots. Make sure they understand what kind of work you do, how you do it, for whom you do it, and why you do it. Show how the solutions you provide lead to hard numbers.
When you create these stories, also create visual backup for what you want to accomplish. Think of it as your road map for the next year. Show what you did this past year, and compare it to what you intend to do during the next year. Show the initiatives, and show one statement about how each relates to the firm's goals. Keep the entire visual aid to one page. Keep it short and digestible. Don't overwhelm.
Tip #6: Use Your Marketing Committees To Prototype Your Ideas
Use them as a focus group. You could say:
"The firm is considering piloting a business development group. This is what it is going to look like. These are the people who will be in this pilot group. By the way, what do you guys think?"
Before you waste your time developing an idea that could fail, let this committee identify potential pitfalls. Your idea stands a much better chance of being successful if you will prototype it first with a cross section of the firm's attorneys.
Much like your big idea above, let the seeds you just planted sit for several months. Bring it up again. Even if it becomes someone else's idea, that's fine.
(Are you seeing a trend here about allowing others to champion your ideas?)
Ceding ownership of a key idea doesn't have to mean you will cede credit and credibility when it comes time to being evaluated for what you do.
If you can help your attorneys accomplish something that makes them look good, you are worth your weight in gold.
With big ideas or prototypes, stay close to the attorney who is now shepherding this idea. Become his/her marketing ally, and you will ultimately be seen as a vital part of the initiative.
Tip #7: You Are Planning To Fail If You Fail To Plan
An annual firm-wide marketing plan proposed by the Marketing Department based on industry best practices and feedback from the firm's attorneys is one successful way to stay proactive and ensure your ideas align with the firm's business objectives. Get the plan approved by the firm's governing body at the end of the year or beginning of the next year, and then go to work!
If your firm doesn't have a plan, don't let this stop you. Create your plan based on what you know and observe, and present it to your internal clients.
Tip #8: No Emotion
Remember the saying "There's no crying in baseball?" There is no crying in legal marketing or in client development. Report on projects and initiatives–the good, the bad and the ugly–just as they are. If something goes wrong, simply state that it could have gone better (and demonstrate you have a roadmap for making sure).
Tip #9: Less Is More: Do Fewer Things With More Intensity
Choose fewer projects and initiatives that you will tackle with more intensity. For all the other initiatives that surface, keep a "tier two" project list that you will get to as time and resources permit. Keeping it simple will help you focus on what is most important, and will also help you demonstrate to those requesting your help that you, too, have priorities that lie with their colleagues.
Tip #10: Accountability
Jonathan told the packed room that we are accountable two times a year…review time and budget time. His bottom line was great:
"If you are not prepared at least those two times, you deserve to be fired. You know that during those two times, someone will be looking at you with a fine-toothed comb, and you have to be able to earn credit for what you've done. You don't have to pound your chest, but take some credit for the hard work and hours you are giving to your firm and your attorneys."
Your Turn
If you have additional ideas or best practices, we would love to hear about them in the comments. Thanks to Jonathan for allowing me to share his tips above, and for generating so much enthusiasm and support from those attending his session.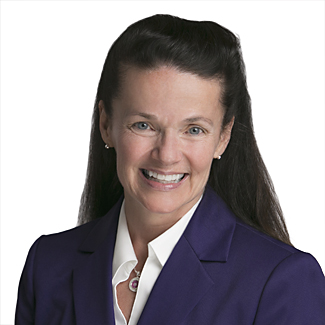 Nancy Myrland is a Marketing, Content, Social & Digital Media Speaker, Trainer & Advisor, helping lawyers, law firms and legal marketers grow by strategically integrating all marketing disciplines. She is a frequent LinkedIn, Twitter and Facebook trainer, as well as a content marketing specialist. She helps lawyers and legal marketers understand how to make their marketing and business development efforts more relevant to their current and potential clients, and helps lead firms through their online digital strategy when dealing with high-stakes, visible cases. As an early adopter of digital technology, she also helps firms with blogging, podcasts and video marketing. She can be reached via email here.