Do you know anyone like this?
They question the need for marketing because they know their clients come from referrals. Their clients tell them regularly that they asked several of their colleagues who they recommend in their practice area, and their name was given to them.
Maybe that someone is you?
I Don't Blame You
Knowing business comes from referrals, you wonder if all of this marketing and networking is worth the investment. I don't blame you. On the surface, the answer would appear to be no. Below the surface, where you and I typically spend most of our time in thought and analysis (because we're smart like that, right?), the answer is much different.
If you are one of the lucky ones, then your referral sources only give one name, your name, to your potential clients. They sing your praises, telling them everything about you they need to know to seal the referral deal. Excellent!
The Reality
In reality, this isn't always the way it works. When asked, your name could be given along with a few others. Those few others are probably pretty good at what they do, too.
All of a sudden, this potential client finds him- or herself in the position of having to figure out which one of you to call, or which of you to call to the table along with one or two others.
This is where you come in. This is where you need to get to work long before that request for referral ever takes place. Even if your name is the only one given, you can be sure your potential client is going to do a little digging around to see your credentials because this is a very important decision. This isn't a casual decision about what color case to put around a cell phone to protect it. This is a decision that typically has far-reaching and long-lasting implications.
Where will this person go to check you out?
To name a few places:
They might go directly to your bio on your firm's website…that is if they remember your firm's name.
They might go to LinkedIn to search for your name, or whatever part of your name they remember from the conversation they had 2 weeks ago with your referral source.
They might check you out on one of many lawyer referral services or directories.
They might email other colleagues about you, asking if anyone has any experience with you.
They might check Twitter to see if you are there and to see what you have to say or share.
They might hear you mentioned in their favorite podcast or video series.
Or…they might Google you before trying anything else because Google might give them many choices, thus making their job easier…or more difficult.
Knowing this research might be taking place when your name is given, and certainly in the case where no referral discussions have even taken place, what are you supposed to do?
Ethically Stack The Deck
Yes, I want you to stack the deck in your favor. When your name, your practice area, industry or profession keywords, and your areas of expertise are researched online, and they will be:
I want you to show up.
I want you to be the one who shines above all others.
I want you to be the one who appears to be the brightest, most intelligent choice your potential clients can make.
They have a lot riding on their decision about who they choose to walk with them through whatever matter is challenging them. There are likely other people impacted by this decision, making it even more critical.
Help Them
If you are lucky enough to have your name given as a referral, then you need to spend some time placing yourself in the path of those who might be looking for you. Think about the 7 places I mentioned above, and add more to them if you can, and come up with a list of what you can do to place you, your personality, your intelligence, your ability to lead, and your capacity to care in all of those places. Don't get overwhelmed by thinking you have to do all of it at once. Pick one, and decide how you are going to make an impact. When that feels like second nature, add another, and so on.
Let Your Content Guide Them
You can do all of this by placing what is commonly being referred to today as your content….in front of them so their decision becomes much easier. If your name was the only one given, then reading, listening to, or watching what you have to say online can verify that decision. It can also negate their decision if you have no presence when they conduct their search, or if your competition is reading this and jumps ahead in the content game.
If the other attorney names (your competitors) continue to come up in search, have smart things to say and share, and come to mind before you do when your potential clients ask their colleagues, then you have done nothing to help your cause.
You Can't Sit Back
Now more than ever, you have to be proactive about this. The good news is there are many tools and sites available to you today to make this easier than it was in the past. They are at your fingertips and can be used to solidify your name among the ranks of those who are referred to potential clients when the time comes.
So, yes, let's help your referral sources think of you first when asked. Let's help your potential clients find more about you than they do about others when they begin to conduct their search for your credentials. You have much more control over this than you ever have before.
Bottom Line
Word of mouth and referrals…great! Don't let another day go by without figuring out how to stack the deck in your favor when your name in mentioned.
If you found this interesting, you might also enjoy this post, Let's Give 'Em Something To Talk About.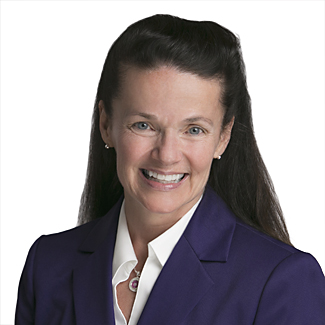 Nancy Myrland is a Marketing and Business Development Plan Consultant, and a Content, Social & Digital Media Speaker, Trainer & Advisor, helping lawyers and legal marketers grow by integrating all marketing disciplines. She is a frequent LinkedIn, Twitter, and Facebook for Business trainer, as well as a content marketing specialist. She helps lawyers, law firms, and legal marketers understand how to make their marketing and business development efforts more relevant to their current and potential clients, and helps lead law firms through their online digital strategy when dealing with high-stakes, visible cases. As an early and constant adopter of social and digital media and technology, she also helps firms with blogging, podcasts, video marketing, and livestreaming. If you would like to reserve an hour of Nancy's time to begin talking strategy or think through an issue you are having, you can do that here. She can be reached via email here.
Playing Cards Photo by Inês Ferreira on Unsplash