I am finishing three days of attending legal marketing and business development conferences in Chicago.
The first was the Legal Marketing Association's LMA P3 conference. These 3 Ps of this conference are pricing, project management, and process improvement. Short story there: these 3 Ps help you do what you've been doing much better.
The second conference is The LSSO Raindance Conference, hosted by LSSO, or the Legal Sales and Service Organization. As the name implies, this conference is for those of us who care about business development and sales in the legal profession.
The Way We Do Business Has Changed
There have been a few themes this week that continue to surface. The one I will tackle now is that the way you do business has changed.
I know, you've heard this a thousand times before. What strikes me as another way to think about this is the way your clients are doing business has changed, and this is something you must pay attention to because it has changed how they do business with you.
We have moved to an era where our buyers of legal services are much more sophisticated than ever before. They have digital access to information about us, our competitors, the topics they are concerned about, and the topics that they will need to begin worrying about.
As lawyers, legal markers, and law firm personnel, you used to have more control over what information your clients and potential clients received from and about you.
You would decide what speaking engagements you would accept.
You would call reporters to try and place stories with the talking points that were important to you
You would call a potential client to schedule a meeting.
You would sponsor an event that complements what you do in your practice.
You would create the materials you wanted to take to a client meeting.
You would buy an ad in your child's program to get your name out and show your support.
Just in case you were standing by, hoping this new way your clients are doing business would go away, or that it would eventually fall out of favor, you need to know it will not. The toothpaste is out of the tube. You just need to figure out how you are going to function, operate, communicate and excel in this informed, connected world.
So What Are You Supposed To Do About This?
Let's assume you've taken my advice from the last paragraph, that you've accepted that your world has changed and that your clients are operating with more advanced tools than ever before. Hopefully, you accepted this long before reading this blog post, but just in case, I'll finish my thoughts.
Knowing the majority of your potential and current clients are researching and communicating with a device that is never more than an arm's length away, you need to make sure your information is "out there" where they can find it.
Seriously, You Need To Stop
If you're still worried about putting your thoughts in writing, sharing what you know with the world via website, blog, social media, podcasts, video, livestreaming, etc., because your competitors will steal it, you need to stop it. Seriously, you need to stop it.
I'm not being direct because I don't like you. I'm being direct because I DO like you, and my job is for you to succeed at what you do.
The reality is that if you don't put your information out there, your competitors will. If I was your competitor, and I saw that you had little or no information strategically placed where your current and potential clients could find it, you can bet I'd place mine there soon…and often. When you finally get up the nerve to start communicating digitally, your competitors will already be dominating search results. The longer you wait, the more challenging it will be to make an impact.
Let Them Know
Let them know:
What you think
How you think
What you look and sound like
What approach you have when working with people
How you answer questions
How approachable you are when giving advice
How simple or complex you tend to think
How passionate you are about your work
How up-to-date you are in the business they are passionate about, and
How good you are at thinking ahead about what will end up challenging them.
If you don't know where to start, ask for help. Some of you have strategic marketing and business development people on staff. Work with them. They want to help you. Those of you who don't only need to reach out to one of many of us who exist to make your lives easier.
Remember…It's time. It's been time for a while.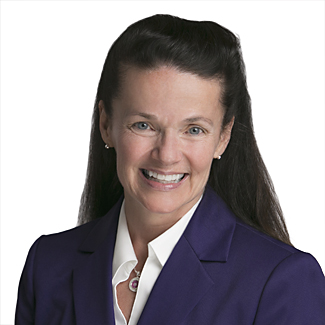 Nancy Myrland is a Marketing and Business Development Plan Consultant, and a Content, Social & Digital Media Speaker, Trainer & Advisor, helping lawyers and legal marketers grow by integrating all marketing disciplines. She is a frequent LinkedIn, Twitter, and Facebook for Business trainer, as well as a content marketing specialist. She helps lawyers, law firms, and legal marketers understand how to make their marketing and business development efforts more relevant to their current and potential clients, and helps lead law firms through their online digital strategy when dealing with high-stakes, visible cases. As an early and constant adopter of social and digital media and technology, she also helps firms with blogging, podcasts, video marketing, and livestreaming. If you would like to reserve an hour of Nancy's time to begin talking strategy or think through an issue you are having, you can do that here. She can be reached via email here.