The Conundrum
A question was recently posted on one of the legal marketing forums I belong to, asking how lawyers can shorten the time between deciding they want to post timely content in response to something going on in the world and the seemingly endless need for wordsmithing and committee approval of every word that goes out the door.
Does this sound familiar?
A Solution I Call RDTC
Before lawyers or your firms go down the path of deciding you are going to be purveyors of content, or if you're already dipping your toes into these waters, you need to step back and commit to what I call RDTC, or Rapid Deployment of Timely Content.
The keyword here is rapid. If your firms can't commit to shortening the approval process, then you need to hand off the content baton to your competitors because untimely or stale content makes you look untimely and stale because you are to the news game. It creates negative feelings on the part of the reader…not neutral feelings of who cares…but negative ones that actually impact your brand or reputation. This is a step backward in the branding and business development processes.
You can be late to the game, but you will need to have something that differentiates your content from the others, which is a lot of work.
Test The Waters
Okay, now that you have committed to shortening the process, or at least open to a test, here's what I want you to do:
Start by committing to one month of testing the RDTC waters. If you are lucky enough to have a marketing department, assign one person on your team to be the marketing department's liaison for this test. Each day by 10 AM, that person commits to checking in with marketing to report what is HOT in their practice area that day. They will then jointly decide how to "rapidly deploy" content to communicate that hot topic. If the liaison doesn't report by 10:15 AM, then someone from marketing contacts that person to simply ask what's hot that day.
If you aren't fortunate enough to have a marketing department or even one marketer, then it should be outsourced to a trusted advisor. It's that important. If the team liaison stops answering the phone or emails, which I'm sure will never happen, and if it is possible geographically, show up in his/her doorway, inbox, or video chat. Remember, today we have Zoom, Skype, Facetime and many other tools to go face-to-face.
Marketers or outsourced advisors can write suggested social media posts that are 2-4 sentences that can be shared across all agreed-upon social media. They can show you how to do it the first week, watch you do it the second week, then you will be able to do it by yourself the third and fourth week, and so on.
Ground Rules:
No excuses
Schedule times to get in touch, and stick to them.
If your team liaison goes AWOL, pick another one fast.
Do this every day of the week.
10 Tools To Help You Find Important & Timely Topics
To help you stay on top of developing news:
Search LinkedIn for topics and people

related to your practice area. What are they talking or posting about?

Find the hashtags on LinkedIn

the people in Number 1 are using. Subscribe to those hashtags. If they aren't using any effectively, search and find relevant hashtags.
Set up Google Alerts in every keyword important to your practice area.
Subscribe to competitors' enewsletters (yes, under a quiet, non-firm email address if you'd like).
Use JD Supra to search and subscribe to the topics you have chosen.
Find a group on LinkedIn or Facebook that deals with the topics that are important to your clients.
Subscribe to others' blogs

and podcasts

that deal with the topics that are important to your clients.
Find all competitors on Twitter and Facebook and watch their updates. Put them in their own list that you mark private on Twitter so they are easy for you to find if you only have a minute.
Set up searches on Twitter for all of the topics and keywords that are important to your clients. Set up alerts on Twitter so they are easy to find.
Keep all industry and trade media in their own list and column on Twitter so you can find and read the latest fast. Better yet, interact with them and get to know them, which can increase your chances of being used as one of their trusted resources.
These are just a few ideas, but you can see where I'm going. Armed with more breaking news and developments than you know what to do with, you will have ample opportunities to improve RDTC, and to also show clients, prospects, media and referral sources you are on top of your practice area. Over time, this kind of behavior can translate into being known and trusted by your target audiences.
Next Steps: When The Trial Month Is Over
After the trial month, marketers, advisors and the practice team or attorney should step back and discuss how the test went.
Discuss:
Were you really committed to it?
How do you think it went?
Look at analytics to see what happened to engagement.
Did anyone follow attorneys back to their blog or website?
How did it feel to be the first to market with news, or at least first among others to help report the news?
Did your clients give you any feedback?
What can you do to improve the process starting tomorrow?
Decide which practice area is going to join the RDTC Movement in Month #2.
It's Time. You Can Do This!
Go forth and commit to breaking down the silos and barriers that only serve to keep committees, wordsmiths, and approval processes alive, and commit to Rapid Deployment of Timely Content!
You can do this. I know you can. Competition is tough out there today. You have to do things that will help you stand out. This is one of them.
Let me know how it goes, okay?
You might also find my last post, Lawyers: Content Marketing Is Your Digital Handshake, helpful.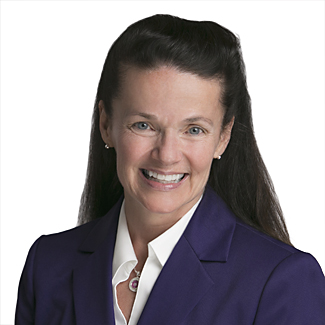 Nancy Myrland is a Marketing, Business Development, Content, Social & Digital Media Speaker, Trainer & Advisor, helping lawyers and legal marketers grow by integrating all marketing disciplines in order to maximize business development efforts to grow their practices. Known as the LinkedIn Coach For Lawyers, she is a frequent LinkedIn, Twitter, and Facebook for Business trainer, as well as a content marketing specialist. She helps lawyers, law firms, and legal marketers learn and implement marketing and business development efforts that are more relevant to their current and potential clients. As an early and constant adopter of social and digital media and technology, she also helps firms with blogging, podcasts, video marketing, voice marketing, flash briefings, and livestreaming. She also helps lead law firms through their online social media strategy when dealing with high-stakes, visible cases.
If you would like to reserve an hour of Nancy's time to begin talking strategy or think through an issue you are having, you can do that here.