Imagine if all of your clients said: "Thank heavens that problem has been taken care of. I feel like the weight of the world has been lifted off my shoulders."
Even better, imagine they also said this: "I had an amazing experience working with him. He understood exactly what I was feeling, what was tearing me up inside, and what the ramifications would be to me, to my job, and to my company if this didn't get solved. He really gets it."
Spring Into Action
When your client has an issue that needs to be resolved, it's easy to spring into action and become programmed and process-oriented about what you need to do in response to his or her issues and challenges. You want to make sure you solve your client's problems, so you seriously and diligently take in all the facts of the matter so you can decide the best way to proceed.
The Best Of Both Worlds
You want to make sure you solve your clients' problems to the best of your ability, using the best your mind, precedent, and research have to offer, but you also need to do it with another critical skill, and that is empathy. Using empathy when dealing with clients and potential clients helps you get on the same playing field with them, which helps you understand at a deeper level what they are going through.
Merriam-Webster tells us that empathy is:
The feeling that you understand and share another person's experiences and emotions : the ability to share someone else's feelings
Put Yourself In Their Shoes
I understand you can't let emotions cloud your judgment, but this is something different. It might help to put it in another context. Imagine if, upon finding out your mother has a serious illness, your doctor or nurse takes the time to sit down with you, to look at you as a real person and not just another family member of some patient with a serious medical condition. She looks directly into your eyes and tells you she understands how you are feeling because this is a very scary time and she understands how much you love your mother.
In lay terms, she tells you what needs to be done, and that she will be with you and your mom every step of the way.
She then goes on to tell you that she has a mom, too, and if this was her mom, she would be tied up in knots inside because she would just want her to be well, and happy, to not suffer, and to be able to get back to what she was doing before.
She goes on to tell you that because of that, she is going to take very good care of her, and will do everything she possibly can.
I could go on, but I think you are getting the picture. She is taking your feelings into consideration. She has entered your world and is not only discussing a medical condition that your mom has, but is also empathizing with what you are going through. She has shown that she is committed to doing everything medically possible to help her, but also that she feels your pain, and cares about your mom, too. She's not guaranteeing an outcome, but she is relating to what you are going through and wants you to know she cares.
I don't know about you, but I wish those were the kinds of doctors and nurses I had to deal with every time I went through this with my mom and dad.
The Statistics Reinforce The Practice
In Rebekah Radice's post discussing 7 Social Media Trends That Will Change Your Marketing Strategy, she discusses the importance of empathy in marketing and client service.
Rebekah tells us:
"While there might be a lot of talk around empathy these days, I believe we'll see it reach new heights in 2017. Companies that take empathy from an idea to an art form will not only survive, but thrive. And the statistics prove it."
She goes on:
"The top 10 companies in the Global Empathy Index 2015 increased in value more than twice as much as the bottom 10 and generated 50% more earnings. Average earnings among the top 10 were up 6% in 2016, while the average earnings of the bottom 10 dropped 9%."
I'm not suggesting you practice empathy just for marketing and revenue purposes, but because it is the right thing to do. It is the human thing to do. Business and profits will follow, and those are the icing on the cake, but they aren't the primary motivation. Your clients are.
More Fulfilling For Both Of You
This is the kind of situation I want for you and your clients. This makes for a more fulfilling relationship on both sides of the equation. Of course you are helping your clients solve problems, but you are also helping them feel better, safer, and relieved because you are also validating what might be tying them up in knots inside.
What do your clients want?
They want their problems solved, and:
They want to be heard
They want to be understood
They want to be taken care of
They want to worry less
They want to feel secure knowing you are doing everything you can to take care of their issue
They want results backed up by empathy.
Bottom Line
Your clients want to know you are not only a brilliant professional, but that you are also a human being on the other end of the transaction that understands what they are going through.
Be great.
Be smart.
Be efficient.
Be a problem-solver.
Get things done.
Do it right.
But always remember to show empathy. It can be pretty powerful, don't you think?
N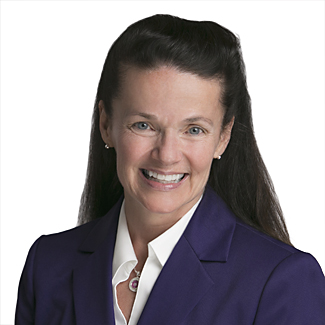 ancy Myrland is a Marketing, Content, Social & Digital Media Speaker, Trainer & Advisor, helping lawyers and legal marketers grow by integrating all marketing practices. She is a LinkedIn, Twitter, and Facebook trainer, as well as a content marketing specialist. She helps lawyers and legal marketers understand how to make their marketing and business development efforts more relevant to their current and potential clients, and helps lead firms through their online digital strategy when dealing with high-stakes, visible cases. As an early and constant adopter of social and digital media and technology, she also helps firms with blogging, podcasts, video marketing, and livestreaming. She can be reached via email here.