I just finished reading an article by Kristen Rasmussen on Law.com's Daily Report about Peter Carter, Delta's Executive Vice President, Chief Legal Officer, and Corporate Secretary who, along with other top lawyers from Fortune 500 companies, made a plea for lawyers to figure out project-based billing.
Peter, a former partner at Dorsey & Whitney LLP, was on a panel at the National Asian Pacific American Bar Association's Southeast Regional Conference in Atlanta. His plea to lawyers to figure out project-based billing was based on his need to know that he is going to make his budget every year. He was making the point that when he gets bills that are unpredictable, and when he doesn't know what's going to be on them, that it doesn't do anyone any favors.
Eye-Popping Bills Are A Disservice To You As A Lawyer
Lucy Fato, Executive Vice President and General Counsel of AIG, also on the panel, made similar comments. She said:
"Firms do a disservice to themselves when they send 'eye-popping' bills that include rates of up to $1,400 per hour."
Her next comment is disturbing to me. She said:
"They would be well served to examine their rates and bills before sending them out."
The fact that the general counsel from a company, any company, is surprised by a rate of $1,400 is disturbing. It's not disturbing that the rate is $1,400. What's disturbing is the fact that this was a surprise to her, which tells me the hourly rate conversation never took place.
I could be wrong in interpreting her comment to mean rates had never been discussed with her. If she truly had no idea that anyone on her legal team was going to be doing work for her at a rate of $1,400 per hour, that isn't right, nor is it good business.
Shock Them Now or Shock Them Later?
If you're worried about quoting that rate and shocking people, wouldn't you rather shock them at the beginning and have them get over it, than shocking them at the end when the bills come, or shocking them mid-project or early on in your project when they discover a rate they hadn't heard before?
She's right. Firms do a disservice to themselves when they send eye-popping bills that include those rates because it shouldn't be a surprise. It should never be a surprise. She also said there are some matters where fixed fees are appropriate because they're low-dollar, high-volume.
What If You Undercharge or Overcharge?
I know this is scary to some lawyers and some law firms because the questions become:
How do I do that?
What if I charge too little?
What if I charge too much?
Maybe you charge too little or you charge too much, but you know what? That won't happen very many times before you figure it out. Sometimes you're going to be high, sometimes you're going to be low, but you'll learn a lesson from it. But what's important is that your client knows it's predictable and that there is no surprise when that bill comes.
If you are feeling claustrophobic and stuck by being committed to pricing that isn't what it should be, and if you are thinking:
What if I mess up?
What if that doesn't represent what we're doing?
What Is The Best Way To Get Started?
This is where your intellect comes in. Your project management skills will help you look at previous matters that are similar so you will understand what to work into project pricing in your agreement.
Before you start, show your client what the project entails. Show them that you have priced this project based on what they've requested, saying:
"You've asked me to do X, Y, and Z. This is how I plan to staff and accomplish this. Based on what we have discussed, this is the timeframe I will target. For that, the project fee will be $500,000 (or $2,000, or whatever you have come up with)."
Then, what you can also do is to set the parameters that go outside of that project. This is where you can protect yourself and your client. This is where you can go through the learning curve with your client and say:
"Just so you know, if we happen to get into these additional areas, this is what we'll charge for that, but let's take the first two months to see how everything is going. If we then both find we are going outside of the scope we are discussing for this project, then we can go with my hourly rate of $950 an hour, or our associates' rates of $350 an hour."
This is the way you can deal with "scope creep." If your client's requests or your work creep outside of the original project you established, you have first dealt with that by discussing it during the initial contract discussion. It is also good to state that in writing in the agreement.
Don't Worry
Don't worry. This is probably going to take a little practice if you haven't done it before. But trust me, clients are much happier. With my clients, when there is a defined project with a beginning and an end, I will quote a project fee. If there is not, and it is an ongoing project, I usually give them the choice.
If clients want to work together on an ongoing basis, I provide two choices. The first is hourly. What I usually tell my clients is that hourly is my least favorite because it can be a disincentive to them to pick up the phone and call or text, or send an email and ask me a question. I want them to use me, and I want to be their resource, and I never want that to happen.
That is what can happen with hourly billing with you, too. Some clients can think:
"Oh, I'm not going to email him with that question because that's going to cost me money."
I don't ever want you to be associated with just pure dollars, vs. by the value you provide to your clients.
That is your purpose. To provide important, valuable advice to your clients that help them anticipate or solve problems.
The second choice in an ongoing relationship that doesn't have a beginning or an end at the onset is a retainer. What you can propose to your clients is:
"If you would like to work together on an ongoing basis, then what I would suggest is a retainer. For what I'm hearing you say, this arrangement would include A, B, and C every month and that would tend to look like [this.] What we'll do is in two or three month (pick one and document it because they will remember), we'll review and evaluate that to see if that's working. If the amount of work that we're discussing today for that retainer is really what's been happening, or if you've needed me more or if you've needed me less, than I will adjust at that point."
As you can see, this is a learning curve. You don't have to be perfect right off the bat. I wasn't perfect right off the bat, and I still won't be, when it comes to quoting project fees. Trust me, it gets easier and much more accurate each time. I might go low on one project, and I might go high on another, but you know what? That's a lesson for me to then also add what I mentioned a moment ago by defining the scope inside and outside of our agreement.
Your Clients Will Be Much Happier
Trust me, your clients are going to be so appreciative of your honesty and your willingness to work on their guidelines and within their budget so there are no surprises. I encourage you to begin to move into this realm, this world, so that you're making your clients happier. You will be helping your clients who have pressure put on them to make budget by helping them solve problems, to anticipate problems, and to have someone who has their back and that is representing them all the time.
#BeTheOne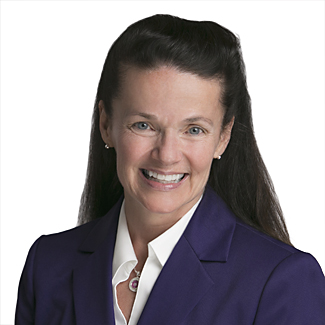 Nancy Myrland is a Marketing and Business Development Plan Consultant, and a Content, Social & Digital Media Speaker, Trainer & Advisor, helping lawyers and legal marketers grow by integrating all marketing disciplines. She is a frequent LinkedIn, Twitter, and Facebook for Business trainer, as well as a content marketing specialist. She helps lawyers, law firms, and legal marketers understand how to make their marketing and business development efforts more relevant to their current and potential clients, and helps lead law firms through their online digital strategy when dealing with high-stakes, visible cases. As an early and constant adopter of social and digital media and technology, she also helps firms with blogging, podcasts, video marketing, and livestreaming. If you would like to reserve an hour of Nancy's time to begin talking strategy or think through an issue you are having, you can do that here. She can be reached via email here.