About this time of year, the articles encouraging you to begin thinking about your 2018 marketing and business development plan are plentiful.
Similar to when stores start decorating for the holidays in October, it somehow makes what comes in between October and the beginning of December feel less important, or less relevant. You just want to skip a few months to get to the good stuff. Looking at those bright, shiny objects in December are much more exciting, aren't they!?
We Begin To Absolve Ourselves
Looking ahead to 2018 can also be a great diversion as it absolves us of what we didn't accomplish in 2017. I am among the first to help my clients stop beating themselves up when they don't accomplish all of their goals during the year, encouraging them to gather the pieces and create a plan that will help them focus on accomplishing them in the next few months. Let's learn from the past and make the future better because of it, right?
Don't Drop The Ball
What I don't want you to do is to drop the ball on the rest of 2017. It is an entire month of your year. Do you know how important a month is in the life of your practice?
To gain perspective, let's call this month anything else. Let's say it's January. Can you afford to stop marketing you and your skills in January? How about February? Can you afford to write off 1/12 of your year simply because others seem to be doing the same thing? No, you can't and you shouldn't.
What I'm Not Saying
I'm not saying don't take some precious time to enjoy the holidays, taking in all of the sights, sounds, people, festivities, rituals, services, and everything else that is a part of the holiday that you observe. Those are important.
What I am saying is that there is no better time to get a head start on 2018 than by finishing 2017 in a way that makes a difference. The best time to dig in and build your practice and your reputation is yesterday. The next best time is today!
Sure, I would love to help you put together your business development plan for 2018, and I'm here to talk about that, but I also want you to weave in some activity that will help you stand out from others who are beginning to slow down and ignore December.
You Have A Huge Opportunity
Similar to when many lawyers, firms, and companies began to pull back on marketing and business development during the recession because it was just too expensive, we all had an opportunity to stand up and stand out if we just took the time. The playing field was a little quieter because many perceived a poor economy as a time to cut back on essential practices that could help establish and nurture their relationships with their clients and prospects, resulting in a stronger practice.  Something is very wrong about that, isn't it?
Be The One
The same thing goes for December. I want you to be the one that takes the time to stand up and stand out by starting or continuing a few easy marketing, business development, and networking practices. These don't have to take a lot of your time. They can, but they definitely don't have to.
5 Easy But Effective Ideas For Your December
Write a longer note of appreciation on ten of your most important clients' and contacts' holiday cards, telling them how much they really mean to you. Don't just sign your name. Be the one that says more about the importance of your relationship, vs. simply signing or stamping your name. If your name is already stamped on the card, you can still write something.
Commit to scheduling two online meetings with out-of-town clients, prospects, referral sources, colleagues, or media with the goal to catch up on what they are doing. This isn't the time to talk about you, but to find out how they are and how their year has gone. Use a tool where you can see one other. The power of video is amazing. Use Zoom or Skype. They are both easy.
Meet with two other attorneys in your firm who you don't normally talk to, but who you want or need to get to know better. Step out of your comfort zone and know it's okay to ask someone else for a half hour of their time to get to know them and their practice better. If you are a solo, meet with attorneys or complementary business professionals. Again, this isn't about you. If they ask, great, but don't let that be the primary goal of these meetings.
Take two clients or prospects to breakfast or lunch. Ask them to bring you up to date on what concerns them the most in their role and their industry. Ask them about trends and who might be impacted by them. Ask them what they would like to see happen in 2018 that would have the most impact on their job and their industry.
Write at least one article that summarizes what you learned from these meetings. If you are going to quote one of your sources, ask him/her for permission and the correct link to use in your article to give them credit. If they want to stay anonymous, respect that and speak to the information in a way that describes what you've been observing or learning from your clients the past few weeks. Publish it on your blog, on LinkedIn Publisher, in your LinkedIn newsfeed, Medium, on your Facebook Page or Newsfeed, in Facebook Notes, on your firm's intranet, or in a simple end-of-the-year email you send to your clients (or all of the above).
How Am I Supposed To Find Time To Do This?
If doing all of that sounds overwhelming, trust me, it really doesn't have to be. Let me help you see how you can do this.
Looking at all 5 ideas above:
If you did those on different days, you've only used a small portion of 8 days.
If you only worked 8 hours a day in December (which I know isn't true, but let's dream), and wanted to get it all over within the same day, you could.
Assuming that same idyllic 8-hour day…and let's say you don't work on weekends or after the 20th of December (which I have a feeling isn't going to happen either), you have 112 hours in December to complete approximately 10 hours of business development activity. That is less than 1/10 of your working time, which should be manageable. As the one in charge of managing and growing your practice, it needs to be manageable.
I Think You Get My Point
All of these ideas and so many more are available to you if you just decide you are going to do them. Yes, these are very basic, but I wanted you to see how easy it is to make an impact in a very short time and in a month when others are winding down and forgiving themselves for skipping this kind of effort during the holidays.
Be The One.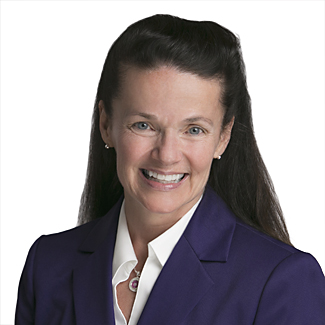 Nancy Myrland is a Marketing, Business Development, Content, Social & Digital Media Speaker, Trainer & Advisor, helping lawyers and legal marketers grow by integrating all marketing disciplines. She is a frequent LinkedIn, Twitter, and Facebook for Business trainer, as well as a content marketing specialist. She helps lawyers and legal marketers understand how to make their marketing and business development efforts more relevant to their current and potential clients, and helps lead firms through their online digital strategy when dealing with high-stakes, visible cases. As an early and constant adopter of social and digital technology, she also helps firms with blogging, podcasts, video marketing and livestreaming. She can be reached via email here.