In the legal profession, we tend to discuss Business Development a lot. It's important.
It is, in its simplest terms, the process of developing new business, including the many steps that must be taken to attract the interest of potential clients, nurturing the interest they might have in us, developing a relationship with them along the way, finding ways to help them with their needs, doing business together, then continuing to nurture that relationship until the end of time, or at least as long as both parties are interested.
Two of the goals for Business Development are:
To find the people with whom we want to do business, and
To help them find us
Throughout the process, lawyers need to develop ways to do both of these.
Developing and distributing Content is one of the ways I advise lawyers and law firms to help facilitate others finding them when the time is right. It's not the only way, just the way I am discussing today.
This is what I always refer to as leaving "Digital Breadcrumbs." The words, thoughts and opinions we share in these spaces serve to help others find a path to us when they happen to need us, or at least when their interest in our areas of expertise is heightened.
The many "Digital Breadcrumbs" you can leave on a daily basis are:
Blog posts
LinkedIn messages
LinkedIn connection requests
Contributions to LinkedIn groups
Sharing other's content
Discussions you have on your firm's Facebook page
Thoughts you share on your Google+ Profile, Page and Communities
Tweets you share or comment on
The presentations you give in front of your target audiences
The webinars you host or are invited to participate in
A recent discussion hosted by Heather Morse, author of The Legal Watercooler, in a Legal Marketing group I am a part of on Facebook suggested that in some circles expectations exist that these digital breadcrumbs lawyers leave are not adequate, nor worthy, if they don't directly land business.
"No one called or emailed me to hire me when I wrote that blog post."

"No one responded when I shared my client's news in my LinkedIn newsfeed."

"No one referred a client to me when I Tweeted breaking news in my practice area the other day."

"No one hired me after I gave that presentation in Chicago yesterday."
I spent almost 10 years in direct-response marketing with Time Warner. My friends, these individual pieces of content we are sharing out here in the legal profession are not, for the most part, meant to be direct response marketing. They are meant to do just what I outlined above in the business development process. Lindsay Griffiths talks about the importance of this in her post, It's All About The Content.
These individual pieces of content are meant to:
Attract the interest of potential clients, referral sources, media and your other target audiences
Nurture the interest they might have in you
Help you develop a relationship with them along the way
Find ways for you to help them with their needs
Work toward doing business together
Continue to nurture that relationship until the end of your career, and possibly beyond
I never suggest to a lawyer to hold any piece of content, or any one of these marketing channels, to standards so high as to suggest it is a direct response promotional tool. When that happens, that is icing on the new client cake, but that is not the purpose or the process of blogging, commenting, sharing or presenting.
These pieces of content are made to fill both of the needs I discussed at the beginning:
Helping us find people
Helping them find us
Don't put off leaving digital breadcrumbs. It is not difficult to do. It just takes time and strategy to think about the best approach.
I know you can do it. You're here, aren't you?
You're visiting my digital breadcrumbs, and have the opportunity to leave yours in response below, or to go find other's content that you find interesting enough to write about or share.
If you find this post interesting or useful, I invite you to visit these also:
Lawyers: Content Marketing Is Your Digital Handshake
Lawyers: You Have To Market Your Marketing
Lawyers: How To Beat Your Competition In The Content Sharing Game
Content Isn't King. It's Emperor Of The Universe.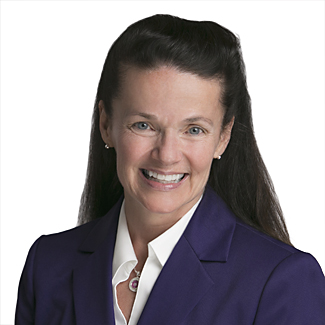 Nancy Myrland is a Marketing, Content, Social & Digital Media Speaker, Trainer & Advisor, helping lawyers, law firms and legal marketers grow by strategically integrating all marketing disciplines. She is a frequent LinkedIn, Twitter and Facebook trainer, as well as a content marketing specialist. She helps lawyers and legal marketers understand how to make their marketing and business development efforts more relevant to their current and potential clients, and helps lead firms through their online digital strategy when dealing with high-stakes, visible cases. As an early adopter of digital technology, she also helps firms with blogging, podcasts and video marketing. She can be reached via email here.