We can't stop talking about content marketing and for good reason. It's not only the act of creating and publishing your content but the way you deliver it that helps set you apart from other lawyers. It is what helps you differentiate yourself from others in your practice area.
What Is Content?
Content is the physical or virtual representation of the knowledge you have that others need or want. When you differentiate yourself by regularly publishing your knowledge (content) about the topics of most concern to your potential clients, you stand a much better chance of being remembered the next time they need someone with your services.
Content Makes Your Brain Tangible To Others
It can be difficult for your potential clients to choose a lawyer. It is an overwhelming task. There are so many choices and the vetting process is time-consuming. What makes you different from anyone else? Content can help because it makes your knowledge and wisdom tangible, which is helpful to those trying to discern between providers.
When you make yourself tangible via the words you write, speak, and say, you stand a stronger chance of being noticed by those you care about. Otherwise, you might simply be just another lawyer among thousands to choose from.
You must do something to set yourself apart.
[This post continues below, but before we get too far, I don't want you to miss that I have prepared a free resource for you that will help you stand out by easily identifying and producing the right content for the right people on the right topics at the right time for the next few months. Just click the button below.]
Content Makes You Available When Others Are Ready For You
Just as important as everything I've mentioned above is one of the most important features of content that I want you to know:
Content works on your behalf even when you are not there. It doesn't go away. It doesn't have a bedtime, and it doesn't need to take a break because it is leaving on vacation. It works non-stop.
It is physically impossible to put yourself in the path of every person who is remotely interested in your area of expertise, or even related areas of expertise. You only have so much time in your day to physically shake hands and talk to those you can and want to help.
When you publish content, others can find it when they are ready, not just when you are on the platform posting that content. This makes content a powerful partner to in-person networking.
Case Study: Ary Rosenbaum, New York Lawyer, Producer of Content
Adrian Lurssen, Co-founder of JD Supra, recently hosted a webinar titled "How One Attorney Grew His Practice & Gained New Clients With Content." His guest was Ary Rosenbaum, an ERISA lawyer who regularly publishes his knowledge (content) in order to establish relationships and grow his practice. Because he does this regularly, he sets himself apart from others in his practice area. As simple and basic as this practice sounds, many lawyers have still not decided to deliberately embark upon a content creation and marketing effort.
For the past seven years, Adrian and the JD Supra team have watched Ary achieve results by using content to build relationships and gain new clients.
Ary not only publishes his content on his own firm blog, The Rosenbaum Law Firm P.C. blog, but he also syndicates his writing on JD Supra, which allows him to gain an additional relevant audience he might not have attracted otherwise.
Through publishing his thoughts, curating what others have written, and helping his readers understand how and if what others have written is relevant to them, Ary has attracted media exposure from trade and other business publications, as well as the attention of referral sources that are very important to the growth of his practice. He is also frequently invited to speak at industry conferences because of his visibility.
Ary has been named among The Top 100 401K experts in the nation, and regularly appears in JD Supra's Top 100 Most Read by visitors to the site. Ary has also appeared at the top of the Banking/Financial Services category in JD Supra's Reader's Choice Awards.
The Impact of Law Firm Bureaucracy On Ari's Success
Ary Rosenbaum became interested in publishing content several years ago. At his former firm, it didn't take long for him to grow tired of firm bureaucracy holding him back from producing content for his practice. Ary told us the vetting process for his content was S-L-O-W.
As a result of this, Ary went out on his own and eventually discovered the content distribution benefits of publishing on JD Supra. Within 2 to 3 months of signing up with them, he was quoted in the Wall Street Journal. Once again, he was introduced to a new audience because of the content he shared.
Ary told us that he believes sites like JD Supra help his content find legs around the country much easier than doing it alone. Because of this increased content distribution, Ary began to be invited to speak at national conferences….again, exposure to new audiences.
No Random Acts of Content
Ary's philosophy is that he isn't interested in publishing random acts of content. Each piece of content has a connection and a purpose to his practice. More important to this process is that each piece of content has a connection to his clients, referral sources, media, and potential clients.
I agree with Ary's philosophy that he isn't in it for home runs, but for solid [content] base hits.
Always Do This When Publishing Content
During the webinar, Adrian shared a piece of advice about publishing content that he and I agree upon, which is to always think about who we can provide valuable content to in order to help them.
He shared this simple piece of advice:
"Be useful."
Provide Value To Other Service Providers
Ary also hit the nail on the head when he went on to say that content creation and distribution is all about the relationships. He is aware there are other service providers in complementary professions and businesses who don't do what he does, so he tries to provide valuable content to them to help them with their clients.
"We are in a relationship business."
He creates "shareable" content that can make other service providers look good to their clients. This goes a long way toward developing and nurturing relationships with those service providers.
Don't Go Over Your Readers' Heads
This next part is very important to all in the legal profession.
Ary knows who his clients are and understands they need information in a basic format. He knows not to create content above his readers' heads. He doesn't just report news and developments. He also helps readers understand what developments mean to them. He has learned this from the years he has spent producing content for them. For example, Ary has 18.5 years of experience working with plan providers, so he understands how they think. He has come to know their needs because he has spent time networking with them and studying them.
This is important for lawyers to understand because you tend to be very smart people who were weaned on technical, legal, sophisticated terms that are understood in the profession and in specific industries but aren't always quickly understood by the rest of the world.
Content Is A Firestarter
Several times a month, I either read or hear a comment from clients and friends in the profession that is similar to this:
"Show me an example of an attorney getting a new client because they [fill in the blank…blogged, used LinkedIn, Facebook, Twitter, livestreamed, podcasting, etc]."
Ary's explanation of the purpose of producing content helps answer this request:
"Content is a conversation starter."
Ary doesn't write to produce traffic that instantly converts into clients. He writes with the goal of building relationships. Most of the conversations Ary has with national trade publications start on LinkedIn and JD Supra.
One example of this happening is what happened at a convention a few months ago in Las Vegas. Financial advisors came up to Ary to thank him for the helpful content he regularly creates that help them explain issues to their clients.
Ary compares sharing content to rubbing two sticks together.
"Content is a firestarter for conversations."
How To Translate This To Your Practice
When asked how other attorneys can make this work, Ary said:
"What I did for ERISA, any attorney can do for any type of practice. You have to constantly be coming up with content. I love that JD Supra comes to my blog and automatically posts my new blog post on their site."
Ary has found new clients because of people clicking to ask him questions after reading his content on JD Supra. It is easy because of the Contact button found under his profile picture.
Advice From Ary
While listening to the webinar, I gleaned this advice from Ary:
Write content others can easily share with their audiences. Contrary to more accepted and recommended practices, Ary publishes his content to PDF because he has learned that is what his service provider audience wants so they can then share PDFs with their audience. [Do what works for your clients and for helping your content to be found by those searching for it. Why not offer both?]
Have a schedule. At 1st, Ary scheduled one post per week. He now blogs 2 to 3 times every week.
Recycle your content. When you have a library of content, recycle it. Make it fresh and reintroduce it. Ary also sends his written content out via email.
Write about one topic often. It's never enough to just write about a topic once, regardless of who else is writing about it.
Write about your content from different angles. Ary is always thinking about different angles of his topic, taking into consideration different readers' needs.
Summarize articles for your readers, pointing out the why, how, and what the article is about. [Perhaps you could even summarize someone else's words into a list of pieces of advice…..hint, hint, that is what I am doing in this post. You can, too.]
Don't make people wait for the punchline to figure out what you are writing about. Ary used the analogy that, unlike having to watch Citizen Kane to the end to find out that Rosebud was the name of the sled from Kane's childhood, he believes in telling people the good stuff up front, then interpreting it for them.
Build contacts in a focused manner. Ary understands he is casting a wide net when he syndicates his blog content on JD Supra, but he also knows the right audiences will find him because of the topics he writes about.
Adrian's Takeaways From The Webinar
Speaking to the power of advancing discussion and relationships via social media, immediately after the webinar, Adrian and I had a meaningful conversation via direct message on Twitter. We discussed the lessons learned from his webinar with Ary.
[Tip: Never underestimate your ability to communicate via 140-character messages such as those Adrian and I shared on Twitter. We accomplished quite a bit in very little time with very few characters. That's another blog post for another day.]
Adrian's Takeaways:
Be useful.
Don't write about the law. Write about the people impacted by the law [clients].
It's not about lead generation, it's about relationships.
People will discover you through your written word. That then leads to connecting in other spaces.
Your full universe of influence is made up of all the platforms upon which you connect with people. Ary built a national practice using JD Supra and LinkedIn.
When you produce content, it's not about Tuesday vs. Wednesday, or traffic to your website, or PDF versus HTML. It's about something very simple: connecting with people who can influence your business growth.
Bottom Line: The Secret Sauce Is Available To You
Ary has attracted new clients and business because of his persistent and consistent writing. Ary doesn't have some secret sauce that is unavailable to you in your practice. The tools are there for you to use to set you, your knowledge, and your practice apart.
All it takes is your willingness to get started. Once you start, then your goal should be to continue creating content in a smart, visible, valuable, widespread, and targeted manner.
A Free Worksheet To Help You Create Content
To make it easier for you to advance quickly using content creation, I've created a simple fill-in-the-blank worksheet that will help you stand out and get noticed because of the content you create. These are your next steps in the content creation and marketing process.
Don't forget to click the button below to download your free content creation resource, Content Creation For Lawyers: What, Where & When To Create. It should make all of this much easier for you!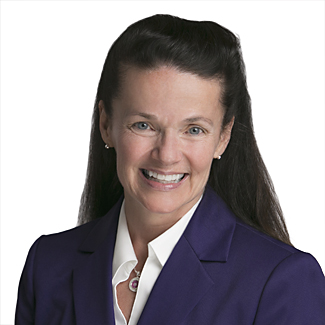 Nancy Myrland is a Marketing, Business Development, Content, Social & Digital Media Speaker, Trainer & Advisor, helping lawyers and legal marketers grow by integrating all marketing disciplines. She is a frequent LinkedIn, Twitter, and Facebook for Business trainer, as well as a content marketing specialist. She helps lawyers and legal marketers understand how to make their marketing and business development efforts more relevant to their current and potential clients, and helps lead firms through their online digital strategy when dealing with high-stakes, visible cases. As an early and constant adopter of social and digital technology, she also helps firms with blogging, podcasts, video marketing and livestreaming. She can be reached via email here.