Okay, raise your hands if, out of the blue, you've received a private message on LinkedIn, Twitter or Facebook that was so disconnected from your world that you wondered what that person was thinking.
Keep those hands up if you instantly formed a negative opinion of that person in your mind.
Keep it up if you thought or said something to yourself like this: "This person has no clue what I do."
Now, use your other hand to keep that arm propped up in the air if you've considered unfollowing or unfriending that person because they just showed they knew nothing about your business?
Alright, you can put them down now.
It's Tough Out There
I know, I know, it's tough out there. I'm not oblivious to that. Don't forget, I'm out here, too. I know what it means to have to hustle to keep my name, business and brand in front of people often enough so they will think of me the next time they have a need for services like mine.
I started my career in sales, and I've been on my own since January of 2002, helping lawyers figure out how to develop relationships and sell themselves, both offline and online. All of that means I've been in just about every sales or business development situation you and I can think of.
What that also means is that it pains me every time I receive an auto-DM on Twitter, or a private message on LinkedIn or Facebook, that demonstrates:
The sender has no interest in developing a relationship with me.
The sender has no clue what I do for a living because they are trying to sell me services I offer.
The sender asks me to come connect with them on Facebook and LinkedIn, and we've never interacted before.
The sender tries to take our relationship from nothing to everything with an invitation to purchase something they offer.
The sender sends an immediate message to me, offering the perfect solution they "know will help me" succeed, even though they might not know anything about my business yet.
Do You Want Your Business To Run On Auto-Pilot?
When these messages come…those messages that are so at odds with healthy relationship-building….it often tells me the sender wants his/her business to run on auto-pilot, hoping every once in a while the recipients of these messages will enter the top of their sales funnel with no regard how it affects those who might now vow to never enter their sales funnel again, even if, at some point, it might make sense.
Yes, putting processes in place and using marketing automation software can be effective when done with some thought and strategy that includes being thoughtful about what your target audiences do for a living, where the holes and gaps might be in their business, and committing to relationship-building that lasts longer than one message.
You're Better Than This
Lawyers, you have to be better than this. Service providers and business partners to lawyers, by default, you must be better than this because lawyers who care about ethics and reputation are your clients.
Instead of programming an auto-DM on Twitter, or sending a hard-hitting direct sales message to a new connection on LinkedIn, or starting a private single or group chat on Facebook that could turn people off, why not take some time to segment your clients, potential clients, media, influencers, and others into special groups that you develop targeted messaging for?
Then, why not create:
A tip sheet on best steps to follow for typical legal issues your clients might be facing
A one-page review with cautions about a specific topic your target market is plagued with
A blog post that speaks to what you know and do for a living that might be helpful to them
A podcast that discusses related issues in your clients' businesses
A video or livestream interview with someone they respect and want to learn from
A photo or collage of events taking place at events they care about
An ebook that helps outline and explain an idea you know to be lacking in their business
…and on and on
Then What?
Then, why not place these digital breadcrumbs in places where they will be found, either directly or indirectly when published or promoted, whether by you or others? If you are strategic about the topics, timing and targets for your content, and you are relentless in your creation of it, you will be found, and you will be noticed. Even better, when your target audiences find this content, they are self-selecting the content you have produced. In some way, it matters to them, and makes sense to their business.
For example, these places might be:
In a blog post on your blog
In a blog post on a colleague's blog
Updates on Twitter, Facebook or LinkedIn
A post on LinkedIn Publisher
A podcast that resides on your blog, iTunes, Stitcher and SoundCloud, among others
Your YouTube channel
Facebook Live, the newest entry in the livestreaming video space
Periscope and Blab, which are other livestreaming, or live video, platforms
In a graphic on the sidebar of your blog
In your email signature
In comments on related blog posts
During Twitter chats
In listserves and other discussion forums
If you place your messages in spaces like these (and there are many more), your messages will not be falling on uninterested ears, or turning people off because you shoved it down their throat in private message boxes they still have a desire to protect.
Please understand I am not saying every private message or direct message I get in social media is unwanted, spammy or inappropriate….far from it. What I am saying is that I don't want you to go down the path of expecting others you've just met, or who might not even remember you just met, to accept with open arms your offers to connect in ways that are suited for more developed relationships.
Let's Move Forward, Not Backward
If you'd like to take this a step further, then I share these steps, which were originally found in this blog post I wrote a few years ago, titled Marketing Revolution or Evolution:
It's time to ramp up our awareness of our clients' and prospects' needs when we engage in communication.
Even though this was done in the past in much more manual, written and spoken ways, we need to dissect the buying cycle, or the decision-making process, our clients go through when they engage their service provider. If we don't understand it, we need to interview clients to find out what it was that brought them to this place.
We then need to map out the communication that would provide value to them at every step of that process.
We should engage in conversation with our clients when they are going through those stages. Be there for them in a positive way, and your chances of being remembered when it comes time to buy should increase. That doesn't mean broadcasting, but interacting and conversing.
We need to create content that speaks to each one of those steps. We already know the solutions, or the steps we suggest they take. We just need to match what is in our heads, or already sitting in our written files in many cases, with what the client is thinking at each step.
We  then need to appropriately deliver all of this value to them in the right places at the times they need it.
Bottom Line: Shortcuts Aren't Always The Best
Just because an opportunity to streamline your content or relationship-building process is available doesn't mean you should use it, or that it is going to benefit you or the recipient. Think strategically about how your target audience might react to those auto or quick-response messages you are placing, or considering placing, in front of them.
If you are a professional, and you are if you are a lawyer, then my goal for your online and offline communication is to demonstrate skills and practices that also fall under that characteristic. Match what you are…professional.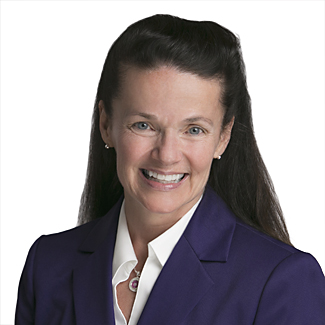 Nancy Myrland is a Marketing, Content, Social & Digital Media Speaker, Trainer & Advisor, helping lawyers, law firms and legal marketers grow by strategically integrating all marketing disciplines. She is a frequent LinkedIn, Twitter and Facebook trainer, as well as a content marketing specialist. She helps lawyers and legal marketers understand how to make their marketing and business development efforts more relevant to their current and potential clients, and helps lead firms through their online digital strategy when dealing with high-stakes, visible cases. As an early adopter of digital technology, she also helps firms with blogging, podcasts and video marketing. She can be reached via email here.