Just when you thought it was going to fade into the sunset (okay, who really thought that?), video as a communication tool is continuing to come on strong as a viable, valuable marketing tool for lawyers, legal marketers and law firms.
Recently, news out of AdAge tells us that:
"The ever-gestating business of online video just took a very big step into adulthood, as Facebook said it would begin sharing ad revenue with some video creators, just as Google has done through YouTube for years."
Hang On Just A Minute
Before you discount this as not applicable to your practice, nor that of the legal profession, hold tight with me for a few minutes, okay? Even though this is Facebook's move toward a revenue-sharing model with video content creators, much like YouTube has practiced for a long time, this still has application and importance for those of us who spend time in the legal marketing and business development space.
Lawyers don't necessarily…almost never at this point…place audio, video or other digital content on the Internet in hopes of generating revenue from that content, which is what this Facebook announcement discusses.
Those who market services (that's us!) use video, whether that be on YouTube, your website, your blog, Vimeo, Slideshare, Periscope or Meerkat, because it helps communicate a message about you, your practice, your clients, your firm, your community activity, your personality, your attitude, your opinions, your approach to helping people solve problems…you know, your brand.
You and I Are The Same
Those are outstanding reasons to move toward producing video. You and I are the same in this manner. We must find ways to communicate who we are, and to find ways to stand out from our competition. We strive to find ways to help our clients, referral sources, media and potential clients know, like and trust us so they will remember us when they need the services we have to offer.
This can often be accomplished using video and audio by letting people get to know us on a deeper level than they know our competitors.
We can accomplish this by using these tools to allow people to get to know us in the ways I mentioned above:
Communicating a message about us
Helping others learn about the services we offer
Helping them learn what kind of clients we serve
Helping them learn about our firms
Helping them understand what is important to us by discussing our community activity
Helping them understand our personality
Seeing what our attitude is
Sharing an opinion about those matters we are ethically allowed to discuss
Discussing how we strive to take care of other people
…and more
Facebook's continued laser-like focus on increasing the amount of video shown on its site, and going toe-to-toe with Google & YouTube to be the largest provider of video content, is a very strong message that video has a growing place in your marketing and business development plan. Human beings are spending more time consuming video, which is reason for all of us to take notice.
Don't Wait For Your Competitors
Don't put this on the back burner, waiting for someone else to blaze those trails so that you "do it right," and don't make any mistakes. Be the one, or the firm, that steps out of the box to show who you are, and how you are different than your competitors.
I'm seeing more video out of law firms these days, but I want to see more from you. Take some time to sit down to see how you can plug this into your existing goals and plans.
Bottom Line
It doesn't have to be difficult.
The content needs to be good, but it doesn't have to be epic.
You don't have to spend a fortune on it (unless, of course, you want to).
You might be surprised at the simple tools you can use, or that you might already have in place.
You don't have to do it alone to do it right.
Let me know what you think, and if you plan on adding video to your digital marketing and business development mix.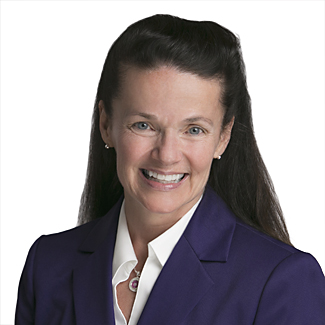 Nancy Myrland is a Marketing, Content, Digital & Social Media Strategist, Speaker & Advisor, helping lawyers, law firms and legal marketers grow by strategically integrating all marketing disciplines. She is a frequent LinkedIn and Twitter trainer, as well as a content marketing specialist. She helps lawyers understand how to make their marketing and business development efforts more relevant to their current and potential clients, and helps lead firms through their online digital strategy when dealing with high-stakes, visible cases. As an early adopter of digital technology, she also helps firms with blogging, podcasts and video marketing. She can be reached via email here.