There is more to content marketing than meets the keyboard. Content marketing, which includes strategy, creation, and distribution, is part of carefully thought out marketing and business development strategy. You need to take the time to decide who all of your target audiences are, including all of the people, positions and roles within each targeted client organization, or you will have no idea what to write, when to write it, whom to write it for, and where to distribute it when you sit down at the keyboard, in front of a camera, or turn on your microphone. It simply becomes random acts of content, and that can be a colossal waste of time.
Relevant Content
Content means nothing, but relevant content means everything. It becomes relevant when there is deliberate thought and planning behind it.
Content that addresses the client's thought process become more relevant.

Content that answers questions about how the client decides which firm to choose becomes more relevant.

Content that answers questions that clients have about how to protect their business becomes more relevant.

Content that takes clients through the thought process they use on a daily basis to do their job becomes more relevant.
Content that is addressed to each person involved in the decision to buy legal or business services becomes more relevant.
Where Do We Start?
With marketing and business development goals as your guide, you need to sit down with your clients on a regular basis, and certainly as part of the initial practice of developing a content marketing strategy, and ask your clients carefully thought out questions about what led them to choose your firm. Once you know all of the answers to the questions above, and more, then you can then begin writing relevant content. 
You will then be able to distribute that content strategically so that current and potential clients will find or receive the content that is meaningful to them at that moment. Think about this. It's no different than when you and I choose to absorb content. When we do so, we have decided that, for whatever reason, it is interesting to us at that moment. This could be purely for entertainment value, or it could be relevant to us because of a decision-making process we are going through. That doesn't mean we are ready to buy, but it could mean that we are becoming more equipped to do our jobs. It might not seem like it, and we might not even realize it, but we might be entering the buying cycle for services we will need in the future.
It's The Same For Your Clients
When your potential clients choose to absorb specific content, they are self-selecting what is relevant at that time. Your potential clients could be entering the decision-making process, the buying cycle if you will. If you have done your job and prepared as discussed above, then you and your firm will have placed content in their path that will match the stages of their decision-making process. You have studied, planned and published content that speaks to each question and each stage of that buying cycle because you took the time to get to know that before you started.
If what we hear is true, which is that buyers are 60% – 90% of the way through the decision-making process by the time they ever contact their service provider, then having relevant content in place is crucial to helping clients and prospects make the decision to use your firm, or to at least include you in their thought process when deciding with whom they want to work. 
Bottom Line
If you're going to work this hard to bring your intelligence to life (that is what producing content is, you know), then wouldn't you rather it be relevant, vs. unfocused and simply another random act of content? Anyone can do that, but not everyone can be relevant.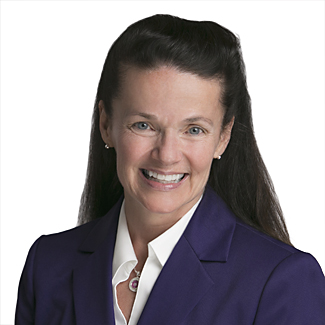 Nancy Myrland is a Marketing, Content, Social & Digital Media Speaker, Trainer & Advisor, helping lawyers and legal marketers grow by integrating all marketing disciplines. She is a frequent LinkedIn, Twitter, and Facebook for Business trainer, as well as a content marketing specialist. She helps lawyers and legal marketers understand how to make their marketing and business development efforts more relevant to their current and potential clients, and helps lead firms through their online digital strategy when dealing with high-stakes, visible cases. As an early and constant adopter of social and digital technology, she also helps firms with blogging, podcasts, video marketing and livestreaming. She can be reached via email here.