Most of us have heard of a one-trick pony, right?
The dictionary tell us it is:
"A person or thing with only one special feature, talent, or area of expertise."
Over the years I have been working in legal marketing, both in-house and not so in-house (that would be now as I consult), I've heard lawyers tell stories about having only one special client that keeps them busy. Some even express a bit of angst because they aren't sure what's going to happen once the matter closes in a year, a month, or even a week.
This wonderful client and matter has consumed all of his/her time, which is great, but the not-so-great part is that it can all come to a screeching halt when all is resolved, and legal counsel is no longer needed.
Do You Know Anyone Like This?
Has this ever happened to you? Whether you have one, two or ten major clients keeping you busy, the reality is that all good things come to an end. Sometimes you know when matters will wrap up, but not always.
What I want you to keep in mind is that you need to make sure you are taking time to stay in front of those you want and need to have as clients. Make sure you aren't caught when your major deal ends, leaving you wondering what you are going to do next.
I know it can be difficult to find extra time to make yourself known, to get out there, and to remind your target audiences you are a pretty talented lawyer when it comes to ___________ (fill in the blank with whatever it is you do).
Don't forget that not everything has to take a great deal of time, and some of it can be done effectively from your desk, keyboard, or your mobile device of choice.
2 Quick and Easy Ideas To Stay Visible
This doesn't have to be cumbersome. Here are two easy and quick ideas for you that will help you stay visible:
Calendar a reminder for 5 minutes twice a month to call or email someone on your target list of clients, whether current or potential. Find a reason to contact them, whether that be to simply say hello, and to see how they are doing, to ask about a topic you've previously discussed, to send them a link to a blog post you recently read that they might find interesting, to schedule a meeting, anything. Pick whatever will work, and what will actually get done. If going to a meeting takes too long, then send them the link to a blog post. If a link to a blog post takes too much time, then just check in to say hello, and to see how they are doing. Just think, in 12 months, you will have contacted 24 people who are important to you and your practice.
Keep a notepad where you write down topics that your current clients have found important to the matter you are helping to solve. These can just be bullet points of items that seemed to be solutions or ideas that your client needed or wanted to hear. It could be a piece of legislation that has changed the landscape of the business. It can be that certain laws have been altered that had an impact on their situation. Calendar a reminder that once a month you are going to head over to LinkedIn to write a short post on LinkedIn Publisher about that topic. Haven't used Publisher yet? Call your in-house marketer, or give me a call if you don't have one. One of us is available to teach you. Trust me…it is as simple as typing. At the very least, pick up your phone, find the voice recorder app, and start talking about your topic, then have it transcribed. You'd be surprised how many times we can use that single recording to spread your good word around.
Alright, that's it for now, okay?
Bottom Line
Don't get caught without a client when your lengthy matter ends one of these days.
Be deliberate.
Use your calendar as a reminder, and stick to it!
Do what will get done, avoiding lofty (but probably good) ideas that you will avoid like the plague if you don't have time.
Spread yourself out virtually to save time.
Make notes for ideas and topics to share, whether that be on a paper notepad, in Evernote, or your other note app of choice.
Now go get started, okay? Let me know how it goes.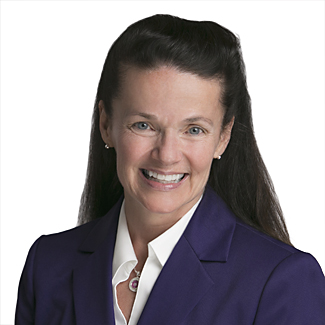 Nancy Myrland is a Marketing, Content, Digital & Social Media Strategist, Speaker & Advisor, helping lawyers, law firms and legal marketers grow by strategically integrating all marketing disciplines. She is a frequent LinkedIn and Twitter trainer, as well as a content marketing specialist. She helps lawyers understand how to make their marketing and business development efforts more relevant to their current and potential clients, and helps lead firms through their online strategy when dealing with high-stakes, visible cases. As an early adopter of digital technology, she also helps firms with blogging, podcasts and video marketing.