This past Monday, I had the pleasure of being the passenger on an 11-hour drive back to Indianapolis from our vacation to Virginia and South Carolina. When I could get a signal [Sprint, you really need to up your game in the South], I caught up on some reading.
One click led to another, and I found myself on the ABA Journal's website, of course! It was bound to happen, even though I had a whole tote bag full of non-work magazines and books at my feet. I guess I'm a news and information junky when I only read one of those magazines the entire 9 days, but read a plethora of general and legal marketing blog posts. I digress….
Over on the ABA Journal's website, I read a post Do LinkedIn Endorsements Violate Legal Ethics Rules? by ABA Legal Affairs Writer, Rachel M. Zahorsky. She was following up on the blog post Do LinkedIn Endorsements Violate Legal Ethics? written by Robert Ambrogi.
If you aren't familiar with the LinkedIn Skills & Expertise feature, which was launched in the 4th Quarter of 2012, I wrote about it in Part 1: LinkedIn Skills Endorsements: What's Going On?, and Part 2: LinkedIn Skills Endorsements: Take Control Of Your Skills, complete with screen shots for my visual readers.
It is easier to dissect the longer-form Recommendations feature on LinkedIn. It has been around a while, and closely mirrors more traditional client testimonials, which are a no-no in some states. That doesn't mean there is agreement about them, though.
I always spend time in the comments' sections of blog posts because I enjoy observing the collective wisdom and perspectives of readers.
What Did I Find?
Opinions are all over the board.
Whereas one attorney or ruling is certain the new Skills & Expertise recommendations violate ABA Model Rule 7.1, the next will say that isn't the case.
Some cite local governing bodies that have found Skills & Expertise recommendations to be unethical, whereas a few have found them to be ethical.
Some think the discussion is pure drivel, and governing bodies should be focusing on more egregious violations.
Some wonder how those skills appeared on their Profiles in the first place. [Answer: You put them there. Others can suggest new ones, but you have to approve them for them to appear.]
Some wonder why seemingly obscure skills are suggested by their LinkedIn connections [see last bullet point].
Let's talk about the ethical opinions regarding these Skills & Endorsements today, shall we?
In case you have forgotten ABA Model Rule 7.1, it is one of the most important in our legal marketing bible. Here it is:
A lawyer shall not make a false or misleading communication about the lawyer or the lawyer's services. A communication is false or misleading if it contains a material misrepresentation of fact or law, or omits a fact necessary to make the statement considered as a whole not materially misleading.
ABA'S Will Hornsby & Others Share Their Opinions
I must preface my opinions by reminding you I am not a lawyer, so my words are not legal opinions. I'm just a mere mortal who was born with a heavy dose of common sense, practicality, a sense of fairness and the desire to do what is right, who then picked up a few business, management, marketing, and business development skills along the way.
Onward….
As I mentioned, opinions are all over the board.
Please pay close attention to the use of the terms Expertise, Endorsements & Recommendations below, which are found in two separate features on LinkedIn. The skills listed in your Skills and Expertise section, the newest feature from LinkedIn, which are currently preceded by the words "Most endorsed for,"  contain short words or phrases.  These words or phrases don't necessarily link to, endorse or imply specific client representation, but could.  For purposes of an ethics discussion, we remember that these recommendations can intersect with LinkedIn's older, long-form Recommendations feature because they resemble endorsements in some ethics' opinions. Are you beginning to see why these two sections have people in the legal profession all wound up?
In Bob Ambrogi's post referenced above, he shares:
"Joshua M. King, general counsel for Avvo, takes a somewhat contrary view. He argues, first, that lawyers cannot be held liable for endorsements posted by third parties, because any ethics restrictions would be preempted by Section 230 of the Communications Decency Act. He further argues that the endorser's actual familiarity with the lawyer's skills does not matter, provided the lawyer actually has the skill. He also notes that if someone endorses you for a skill you do not have, it will not appear on your profile unless you allow it to."
Also from Bob's post:
"At High Tech Intellectual Property Legal Blog, California lawyer Judith Szepesi takes the position that these endorsements do not violate Model Rule 7.1 because they are not statements by the lawyer about his or her own skills. She adds, however, that under California's rules, these endorsements may constitute testimonials and require the lawyer's LinkedIn profile to carry a disclaimer."
In discussions I had with our legal marketing ethics go-to guy at the ABA, Will Hornsby, in December, 2012, about the new Skills & Expertise section on LinkedIn, he shared the following.
"When a lawyer has control of the content of a social media site, including the ability to block input from others, that content posted by others, as well-meaning as it may be, is imputed to the lawyer. It is as if the lawyer wrote it him or herself. Most states prohibit a lawyer from revealing 'information about the representation,' without the client's informed consent.

If a client posts information about the representation, the lawyer should not have a concern, but if a colleague, another counsel or anyone who is not the client shares information on the lawyer's social media site, it could breach the lawyer's obligation to maintain the client's confidences.

Second, social media sites occasionally use specific words within a template that have particular meaning in the context of legal ethics. The word that stands out in the analysis of LinkedIn's endorsements is 'expertise.' Most states include ethics rules that address the use of 'specialization' and its derivatives, e.g. 'specialty' and 'specialize in.'

In some states, lawyers cannot claim to be specialists unless they are certified by a state or independent entity approved by the state. A few states, such as Illinois, expressly prohibit the use of "expert" or "expertise" within this rule.

While most states do not expressly prohibit 'expertise,' lawyers should closely check their state rules to assess which words may be used within social media templates in ways that are violations of those rules. Sometimes the use of specific rules can be cured with disclaimers. In other circumstances, there is no opportunity to include this information.

Finally, nearly every state prohibits communications that are false or misleading. However the interpretation of 'false and misleading' varies from state to state. Some states prohibit communications that make subjective or 'unsubstantiated' comparisons of one lawyer's services to those of another. An endorsement of a lawyer's 'expertise' may be deemed an 'unsubstantiated comparison' in violation of this rule.

Again, most states permit the use of disclaimers in order to avoid misleading representations. However, where the lawyer has no opportunity to provide a disclaimer, the only option may be to remove the endorsement. While the application of the state rules to the use of social media may have harsh consequences, we are faced with a circumstance where the rules are the rules and mandate our compliance or lead to the risk of disciplinary action."
Key Takeaways
Don't run over and delete everything, or even hide selected Skills [LinkedIn lets you do this] in the Skills & Expertise section of LinkedIn just yet. You can't get them back at this point, so you need to make sure you mean to do so.

New media, digital media, interactive media, social networking or any other term used to describe this relatively new frontier for lawyers is still being interpreted.

We must study state ethics rules to try to interpret lawyer activity in these spaces.

We need to add the overarching ABA Model Rules to our discussion when deciding how attorneys are to use Social Media.

When all else fails or confounds us because there is conflicting information out there, we should probably pick up the phone, or write an email to those responsible at our state and national bar associations, and any other international governing bodies in all of the areas in which we practice law. I had a very interesting discussion when I did so while researching the new Florida Bar Rules on Social Media a while back for 

this post

about recent changes made by the Florida Bar Association.

We can't research this topic today, and expect the rulings governing Social Media to stand forever, or even for the next 90 days. It's too new.

We have to watch these discussions regularly for developing interpretation and, hopefully, additional understanding of the realistic attorney use of these tools by the governing bodies who are creating these rules. [Perhaps I need to go on a 50-state tour to train all of them!]

We have to take an active role in the creation of our own profiles in Social Media, as well as the networking that should be taking place in these spaces,  not leaving this to those who are not aware of legal marketing ethics rulings and implications.
Your thoughts?
How are you approaching the Skills & Expertise section on LinkedIn?
What, if anything, have you learned from the jurisdiction in which you or your firm practices regarding the ethical use of allowing these skills to be listed on your LinkedIn profile?
As always, if you need help with any of this, I am always a phone call or email away.
Related Post That Might Be Helpful To You: 
Part 1: LinkedIn Skills Endorsements: What's Going On?
Part 2: LinkedIn Skills Endorsements: Take Control Of Your Skills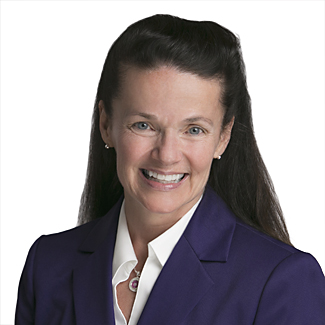 Nancy Myrland is a Marketing and Business Developmen
t Plan Consultant, and a Content, Social & Digital Media Speaker, Trainer & Advisor, helping lawyers and legal marketers grow by integrating all marketing disciplines. She is a frequent LinkedIn, Twitter, and Facebook for Business trainer, as well as a content marketing specialist. She helps lawyers, law firms, and legal marketers understand how to make their marketing and business development efforts more relevant to their current and potential clients, and helps lead law firms through their online digital strategy when dealing with high-stakes, visible cases. As an early and constant adopter of social and digital media and technology, she also helps firms with blogging, podcasts, video marketing, and livestreaming. She can be reached via email here.