A while back, Amazon's release of the Kindle Fire provided an interesting case study for those of us who deal with communicating law firm news and announcements. There was an article on PR News that described Amazon's press release about the Kindle Fire. They spread the release out over 14 Tweets.
Each Tweet plugged a different aspect of the new Kindle Fire and appears to be a summary of the release they distributed via their website and Business Wire.
Each Tweet featured the hashtagged term, #firehdx, which allowed anyone who cared to follow the conversation surrounding the release on social media by conducting a search for this exact term, #firehdx, on Twitter, and now on other sites via Google, which I wrote about when Google announced they were making hashtags searchable. All of the Tweets and other social media updates with that hashtag appeared when #firehdx was searched.
Show Personality
The author of the article, Matthew Schwartz, questions whether Amazon put enough personality into the Tweets. It surprised me they didn't use more personality as Amazon's Kindle Fire definitely has personality.
Matthew said:
"Indeed, the tweets have a decidedly icy feel to them and could have included a zippy quote or two from one of Kindle's senior managers regarding the product's consumer benefits."
He has a point. Here are a few of the Tweets:
1) High performance—3x faster processor, 4x faster GPU, 2x the memory. #firehdx
2) 8.9" HDX display: 339 ppi, 4 million pixels, 100% sRGB color accuracy, dynamic image contrast. #firehdx
3) 8.9" Kindle Fire HDX weighs in at 13.2 ounces—34% lighter than last year. #firehdx
4) All-day battery life—up to 11 hours of mixed use and 17 hours of reading time. #firehdx
5) The Mayday button revolutionizes tech support. Free and 24x7x365. Preview the TV spots: www.amazon.com/maydaytv. #firehdx
6) Fire OS 3.0 "Mojito"—hundreds of platform updates and exclusive new features. Read more: www.amazon.com/fireos. #firehdx
How Can This Apply To B2B and Law Firm Marketing?
In case you're thinking this approach appears to be more appropriate for B2C (Business-To-Consumer) brands, think again. We can easily adapt this for B2B and professional services marketing.
Why couldn't a law firm step out of the box and adapt this novel method of news distribution when it has something exciting to talk about? I'm not talking about every time you distribute a release because that could be overkill, but stick with me for a little bit and I'll show you what I mean.
Here, I'll Create An Example For You
For example, let's pretend your firm is preparing to announce the opening of a new office in the UberTech Corridor in Techsylvania, a burgeoning suburb of San Francisco. Let's also pretend two amazingly-entrepreneurial former CEOs of successful tech startups are going to be joining this office to help launch the firm's new EntrepreTech Practice.
While this calls for all sorts of bells, whistles, news releases, receptions, clandestine planning meetings, letters to family and friends, etc., let's throw our Tweeted News Release idea into the mix. If our culture allows for this kind of innovation, and I daresay it does if it's launching a practice like this, why couldn't you craft a series of Tweets that look like this:
Managing

Partner,

Joe Techtritis, was just seen leaving the home of our newest Partner in the #UberTechLaw Practice! (Add a photo of Joe from the back so we are left guessing if that's him, and whose house he is leaving)
The firm just signed it's SECOND former tech CEO to open the new #UberTechLaw office in January…announcement soon, but we're getting excited! (Add a photo of your UberTechLaw Team Chair shaking hands with someone whose face can't be seen.)
Drywall just came DOWN on 1 whole floor of our new offices in Techsylvania so clients can come use our space for meetings. #UberTechLaw  (Add a photo of workers and staff in firm t-shirts wielding large tools that are tearing into existing drywall.)
We'll give you THREE guesses where our new office is in Techsylvania. HINT: It's  close to Apple HQ. 😉 #UberTechLaw  (Include a Vine or Instagram video of a group of attorneys' legs walking down the street in what is most certainly a high-tech area.)
We can't bear to be far away from our clients' offices, so we're opening a new office to be close to you. #UberTechLaw 

(Add a photo of your attorneys and clients doing something together that makes them look very close.)

Beyond excited seeing furniture samples being delivered for the new #UberTechLaw office. Clients will stay all night they are so comfy!

 (Yes, you beat me to it here….include a photo of someone, perhaps Joe Techtritis, blissfully sitting in one of the chairs.)
Announcements go out 1 week from today, unveiling location & date for the opening of our new office in Techsylvania! Sign up –> bit.ly/ubertech #UberTechLaw (Include a photo of a screenshot of the Opt-In page where anyone can get on the email list for the news release when it comes out next week.)
Cut Through The Clutter of Content
I could go on, but I'm sure you are getting the idea.
This is, obviously, a fictitious law firm, with details created for the purposes of thinking outside the box, but I am certain you and I could think of 100 different variations of this that would complement whatever announcements your firm has coming down the pike.
The idea here is to get people interested in what you are preparing to announce, adding to traditional methods of communication you might be accustomed to using. Those are all still quite valid and useful, but they could be ramped up by adding social media to the mix, couldn't they? Wouldn't this cut through the clutter of content that is swirling around out there?
What About You? 
Are you open to the idea of trying something new like this? It doesn't have to be anything as "uber" exciting as my example and can be toned down or ramped up as your situation and your brand allow. I could easily adapt this to any situation or culture from the most conservative to the most innovative.
Or do you think I've gone mad at the mere suggestion of such an out-of-the-box idea?
Go ahead and tell me. I can take it. I promise!
#UberExcitedToReadYourCommentsBelow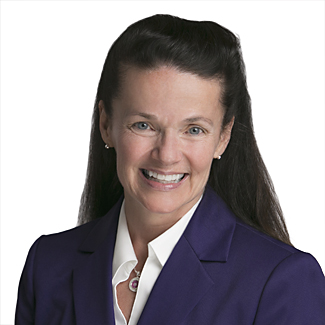 Nancy Myrland is a Marketing, Business Development, Content, Social & Digital Media Speaker, Trainer & Advisor, helping lawyers and legal marketers grow by integrating all marketing disciplines. She is a frequent LinkedIn, Twitter, and Facebook for Business trainer, as well as a content marketing specialist. She helps lawyers and legal marketers understand how to make their marketing and business development efforts more relevant to their current and potential clients, and helps lead firms through their online digital strategy when dealing with high-stakes, visible cases. As an early and constant adopter of social and digital technology, she also helps firms with blogging, podcasts, video marketing and livestreaming. She can be reached via email here.