#SMMW18
, the 2018 Social Media Marketing World conference, which I really enjoyed because it was full of over 4,000 people who share my passion for all things social and digital media, and marketing strategy.
This year, I spent some time with my mostly online (now offline, too) friend, Jen Lehner, of Jen Lehner Media, LLC. I love Jen. I appreciate her energy, her sense of humor, her down-to-earth Midwest presence, her knowledge, and her focus on being in the front row with everything she does, both literally and figuratively. She and I shared a few front row seats together during the conference, which I thoroughly enjoyed.
Jen has a newly-launched podcast called The Front Row Entrepreneur. She recently interviewed a new friend she made at #SMMW18, Niyaz Pirani, owner of Knife & Spork Public Relations (great name as his clients are restaurants) in Orange County, CA.
While Jen and I sat in the front row during Mark Schaefer's impressive session on the 10 ideas driving the future of social media marketing, on the other side of Jen sat Niyaz. I am now just a little bit jealous because I soon learned they were in the midst of forming an incredible bond during that one session that will now continue for years to come. (I'm just kidding about the jealous part as I'm sure Niyaz is preparing to write a blog post all about that amazing woman sitting on the other side of Jen, right?) 😊
Anyhow, I enjoyed listening to Jen's podcast episode with Niyaz because he talked about his approach to conferences; before, during and after. Jen was so impressed because he sent her an amazing follow-up email that showed how much he enjoyed meeting her. He went into detail about things they had discussed. He was definitely paying attention to his new friend when they met.
Niyaz's Approach To Creating An Amazing Conference Experience
Niyaz shared many great ideas during the interview about how he maximizes his conference experience. I will summarize those here as I think they might be interesting to those attending #LMA18, the Legal Marketing Association Annual Conference.
Before The Conference
Create A Schedule
Plan ahead so you will be focused on what you want to accomplish during the conference, but be malleable.
Who are the people you want to see?
Know where you need to be and what time.
Once you get there and meet people you didn't anticipate, don't be in a rush.
If you get the opportunity to have genuine conversations with people, let those conversations happen.
Be Prepared To Pivot
To Niyaz's point above, take advantage of the generosity of those you want to learn from. There are people who charge a lot for what is inside their brains. If they offer to spend some time with you talking about your question or situation, let it happen. This happens frequently at conferences. After the conference, take time to thank that person. This is a great way to stay in touch and make a more meaningful connection.
Create Your Plan On The Spot
Niyaz believes in creating your action plan while the information is fresh and when you are most inspired.
How to do this?
Take short-form versions of notes. Find your favorite way to do this and become comfortable taking notes that way. Make sure you will be able to read them later, though. You might be able to swiftly write words without using any vowels, but can you read them later? If you are inspired to write a short plan of action, do so right away. Remember (this is Nancy speaking here), plans don't have to be long and can sometimes be effective with only a few bullet points.
Your Cell Phone Is Your Friend
Cell phones make the difference for Niyaz.
He started out as a journalist, so his brain is conditioned for efficiency and speed. He uses the notes function on his phone extensively during conferences. Using the notes function on his iPhone, he takes a picture of important slides, which is something many of us do these days.
He shared that because you have taken a photo of that slide, you are then able to really listen and absorb what the presenter is saying and thinking about how that might fit into your workflow, vs. worrying about typing or writing every point down in your notes.
Also, while he is listening to the presenters, he does 3 things:
If they say something that is critical, he jots it down.
If they mention a resource that would be useful to him, he puts 2 asterisks next to that so he can find it fast when he goes back through his notes. This could be a person, software, process, or something that he can go back to and utilize later.
Then, he uses 3 asterisks when he hears an idea from someone that really makes his brain start churning because he suspects that might work in his situation.
After The Conference
Get It Out Of Your Head
Niyaz said his head was full of too much information, so he finally decided he had to get it all out of his head so he could think more clearly about it. He organized all of his information on pink sticky notes all over his office walls. (Catherine MacDonagh, are you smiling right about now? My friend Catherine teaches process improvement and project management and is a big believer in this practice.)
On the left side of his office, he broke down the processes that he thought were relevant to his work with his market, which is restaurants. To all of us, our market is lawyers, legal marketers, service providers, and other business professionals.
On the right side, he took those new tools and processes from the left and assigned them to individual sticky notes for each of his clients. He wrote down how those tools and processes on the left applied to each of his clients. You probably need larger sticky notes for that part.
Pause For a Few Days
He then took a step back and left it for a while. A few days later, he came back and started writing customized plans for each of his clients that showed how he would suggest using these new tools and processes he learned for each client he showed on the right side of his office. He went back through his notes to make sure he covered everything.
Follow Up With Your New Contacts
Niyaz's plan is to now go back through all of his notes and take out all of the most important points and notes and share those with all of those people whose business cards he collected, along with a thank you for taking the time to meet with him. He will send a personal note along with them saying "Here are my notes in case they would be of any help to you."
Some of the ideas will be pertinent, but some won't. Regardless, the gesture is amazing. As Jen said during the interview, if someone took the time to share their highlights of a conference with me, I would love it!
I agree with Jen that this would be a huge gift.
Jen and Niyaz, thank you very much for taking the time to discuss this important topic. Jen, thank you for taking the time to have a little fun together at the conference, too!
Those are the highlights of Jen's conversation with Niyaz. What do you think? Would any of these work for you? What suggestions do you have to maximize your conference experience? Please share below!
Also, I am curating content from the annual conference over here on this post so let me know when you write or see something for me to add.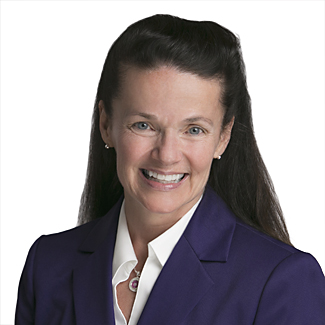 Nancy Myrland is a Marketing and Business Development Plan Consultant, and a Content, Social & Digital Media Speaker, Trainer & Advisor, helping lawyers and legal marketers grow by integrating all marketing disciplines. She is a frequent LinkedIn, Twitter, and Facebook for Business trainer, as well as a content marketing specialist. She helps lawyers, law firms, and legal marketers understand how to make their marketing and business development efforts more relevant to their current and potential clients, and helps lead law firms through their online digital strategy when dealing with high-stakes, visible cases. As an early and constant adopter of social and digital media and technology, she also helps firms with blogging, podcasts, video marketing, and livestreaming. If you would like to reserve an hour of Nancy's time to begin talking strategy or think through an issue you are having, you can do that here. She can be reached via email here.
Some of you may know I recently attended