As I write this, it's Monday.
By the time you read this, it could be Tuesday, Wednesday, Thursday, Friday, Saturday, or Sunday. It really doesn't matter.
What I want to ask you about is today.
Are you going to DREAD it, or are you going to DO it?
*[Note: If you prefer seeing the video format of this post, I will post a link to it at the end of this post.]
I'm Not Looking Forward To Today
I know Mondays are hard for a lot of people. Some of you had a relaxing weekend and you don't want to give that up. You spent time with family and you'd like to do more of that. Some of you have not had enough of that time, or you had to work over the weekend, and what you're thinking is, "Gosh, it's Monday. Do I really have to do this? I'm not looking forward to it."
You know what? That kind of dread is just going to set us up for even more negative feelings.
I know it's easy to think that way, and I empathize with you, but I think what we have to decide is that we're just going to do it. We have to tell ourselves, "It's Monday, bring it on!" After all, our feelings aren't going to make it go away. It's not to suddenly be Tuesday. It's just going to be a rotten Monday unless we decide it's going to be otherwise.
Build Moments Into Your Day
Every day, it helps to have something to look forward to. If we don't have anything to look forward to in our workday, then that's an issue. We have to create a few moments that we look forward to.
If we know that when we go into the firm there are going to be difficult people to deal with, or there are issues that are difficult to deal with, then we need to think about those in advance and think about how we might choose to react to them.
Is there somebody who gets under your skin? I get that there are people who get under your skin and who really enjoy getting under your skin. You know what? They're probably not going to change. Maybe they will, but don't count on it.
So what do you do?
You have to decide in advance how you are going to deal with that person. You know what? Take the wind out of their sails. If they're going to be nasty to you, how are you going to react today? Are you going to smile at them? Are you going to kill them with kindness and leave them wondering, "what the heck was that all about? I didn't get under their skin this time. Boy, that really gets under my skin when that happens."
Try saying "Yes, I understand you're frustrated. Alright, what are we going to do about it?"
If you don't have any of these opportunities, then I suggest you schedule a few things into your day that you can actually look forward to and that will break up your day.
For example, I don't have to travel today, so do you see these guys?
I build them into my day by going outside and spending a few minutes with them every so often, letting them be in the sun, which they absolutely love to do, no matter how hot it is, and just doing a little work out here, talking to you, spending a little time with you. That's something I can look forward to that is a breath of fresh air.
We're All Busy
I know that when I go back into my office, I have a lot on my plate. I know you do, too. I'm probably no more busy than you are. You know what? We're all very busy and sometimes people say:
"Oh, there is no one busier than I am."
Well, don't count on it. I'm running my own business. Yes, I have for 16 years. I do my own IT. I do my own marketing. I do my own business development and sales. I do my own fulfillment and implementation of my work product, and much more. That's my choice.
It's Our Choice
You know what? We're all busy, but it's how we choose to approach this life. It's how we choose to approach this day.
Are we going to DREAD it, or are we doing to DO it? If we're going to do it, then just get in there and do it!
Try to do it with a positive attitude, a happy heart, and spread some joy around. Those are the kinds of things that will help break up your day so you don't dread what lies ahead.
Do something nice for somebody else. Catherine MacDonagh called me a couple of weeks ago and left a message…a sweet, sweet message with some very personal, kind, wonderful thoughts.
Do you know how much that made my day? It did…more than you know.
Find those moments in your day, then create them so you don't dread your days. Days are too short to spend them in agony over your situation. Decide you are going to do something about making the day ahead better.
I want you to do it alright?
Let me know what you think.
Tell me what you do when you're dreading something or someone, or when you're dreading your day.
How do you decide that it's going to be better before it even happens?
If you find this blog post worthy, I would love it if you would share it with your community. Thank you!
*If you prefer watching this blog post, you can watch it here.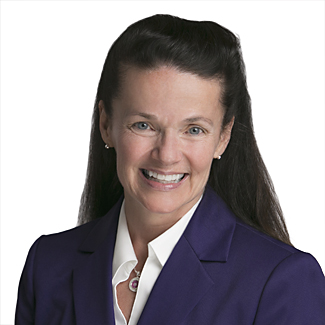 Nancy Myrland is a Marketing and Business Development Plan Consultant, and a Content, Social & Digital Media Speaker, Trainer & Advisor, helping lawyers and legal marketers grow by integrating all marketing disciplines. She is a frequent LinkedIn, Twitter, and Facebook for Business trainer, as well as a content marketing specialist. She helps lawyers, law firms, and legal marketers understand how to make their marketing and business development efforts more relevant to their current and potential clients, and helps lead law firms through their online digital strategy when dealing with high-stakes, visible cases. As an early and constant adopter of social and digital media and technology, she also helps firms with blogging, podcasts, video marketing, and livestreaming. If you would like to reserve an hour of Nancy's time to begin talking strategy or think through an issue you are having, you can do that here. She can be reached via email here.