It's That Time Again! 
As I write this post, well over 1500 marketers and service providers from firms and companies all over the world have begun preparing for a conference that exists solely to help them do what they do better. That conference is the LMA Annual Conference, which is March 27-29.
I always look forward to the LMA Annual Conference because this is the time I get to see my colleagues and friends, as well as meet many new people, which I love to do. We learn. We hug. We brainstorm. We share. We work hard. We do a lot in 3 days!
We all have something in common. We want to help our firms and lawyers do what they do better, too, and that is a good feeling to share. Becoming a lawyer is a very high calling, and leading and supporting lawyers so they can lead and support their clients is also a very high calling that we take seriously.
The muscle behind the conference is the Legal Marketing Association, or LMA, which is headed by Executive Director Betsi Roach, President Jill Weber, and the International Board of Directors.
Volunteers from a dozen firms form the 2017 Annual Conference Advisory Committee, including conference co-chairs, Cynthia Voth, Director of Business Development and Administration, Miller Nash Graham & Dunn, and Paul S. Grabowski, Chief Marketing Officer, Bracewell LLP. Thanks to all of your for your selfless dedication. This is a huge endeavor and calls for a great deal of time and passion from you.
This Is A Gathering Place
As I like to do, I will collect blog posts, videos, audio and other content from this year's conference to make it easier for anyone interested to find everything in one place.
I will add to this post as my colleagues and I publish additional content. If you see, write or produce something I haven't found, please let me know so I can add it, okay? I will date the entries with the date I add them so you can quickly find new posts.
Tweet those links to me at @NancyMyrland, message me privately on LinkedIn here, or email me at [email protected] using #LMA17 in the subject line.
I created an easy URL, so you can either bookmark it or just remember http://bit.ly/LMA17byNancy.
Join and Follow Each Other On My #LMA17 Twitter List
Every year, I create a list on Twitter of all of those who are attending the annual conference. I encourage you to follow that list and each other as we, obviously, have a lot in common! If you want to be added to that public list, here is where you can find the #LMA17 Attendee List. Just Tweet me to let me know you would like to be added. It's that easy! 
Here We Go…The Collective Brilliance of #LMA17! [Just click on the titles below to go to the posts.]
2017 Annual Conference Video Recordings Available To Order on the LMA Website [4-18-17]
Rise of the Legal Marketing Technologist: Twitter Recap for #LMA17 by Nicole Cudiamat Minnis on The National Law Review [4-18-17]
Infographic: Top Takeaways From The 2017 LMA Annual Conference by Introhive [4-18-17]
Podcast from #LMA17 About The Latest Marketing Tech Seen At The Conference with Ian Turvill, Rachel Shields Williams, Adrian Dayton, Adrian Lurssen, and Guy Alvarez [4-18-17]
In-House Counsel Panel: The Rapidly Changing Legal Buying Cycle by Lindsay Griffiths on Zen And The Art Of Legal Networking [4-18-17]
Wooing the Gator: Aligning Behavioral Economics With Legal Marketing by Mike Carrozzo on LMA's Strategies + Blog [4-18-17]
Artificial Intelligence: Changing the Practice and Marketing of Legal Services by Lindsay Griffiths on Zen And The Art Of Legal Networking [4-18-17]
2017 LMA Annual Conference Session Recaps – Pre-Conference Programs by Mike Carrozzo on LMA's Strategies + Blog [4-18-17]
Wooing the Gator Brain: A Lesson in Behavioral Economics by Lindsay Griffiths on Zen And The Art Of Legal Networking [4-10-17]
Five Hot Content Marketing Tips for Lawyers from LMA 2017 by Susan Kostal on Attorney At Work [4-10-17]
LMA '17 – A 1st Timer's Perspective by Rich Bracken on LinkedIn Publisher [4-8-17]
Removing the Silos between PR and Content Marketing by Vivian Hood of Jaffe [4-7-17]
Promoting Diversity among Law Firm Marketing Departments by Paul D. Webb of Jaffe [4-7-17]
Using Predictive Analytics to Inform Law Firm Marketing Programs by Melanie Trudeau of Jaffe [4-7-17]
Juggling Generations: How Law Firms Can Mind the Gap by Sue Remley of Jaffe [4-7-17]
Day One At The Legal Marketing Association Annual Conference by Jennifer Waggoner of Xceede Solutions [4-3-17]
(Artificial) Intelligence From The Legal Marketing Association Conference by Rob Saccone, Partner @Nexlaw [4-3-17]
Legal Marketing Trends from LMA by Mike Mellor on LinkedIn Publisher [4-1-17]
Could Your Client Have Written This Letter? by Heather Morse on The Legal Watercooler Blog [3-31-17]
First Thoughts From #LMA17 | Ask When? Where? If … Then … by Heather Morse on The Legal Watercooler Blog [3-31-17]
For Innovation and Expertise at Your Next Conference, Invest Time in the Exhibit Hall by 2017 Conference Co-Chair Cynthia Voth [3-25-17]
#LMA17: Conference Networking Tips From Our Friends by Nancy Myrland on The Myrland Marketing Minute Blog [3-20-17]
The Inside Story: In Networking 2.0, Know Your End Game by Laura Toledo in JD Supra Perspectives [3-14-17]
Tackling The Challenge Of PR Measurement by the PR SIG of the Legal Marketing Association. [3-6-17]
3 Career-Building Reasons To Attend The Legal Marketing Association Annual Conference by Jody Glidden of Introhive [3-6-17]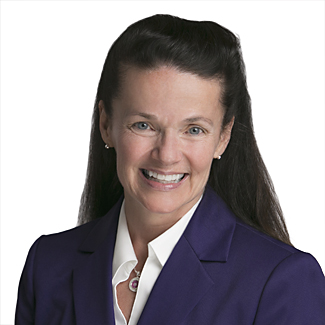 Nancy Myrland is a Marketing and Business Development Plan Consultant, and a Content, Social & Digital Media Speaker, Trainer & Advisor, helping lawyers and legal marketers grow by integrating all marketing disciplines. She is a frequent LinkedIn, Twitter, and Facebook for Business trainer, as well as a content marketing specialist. She helps lawyers, law firms, and legal marketers understand how to make their marketing and business development efforts more relevant to their current and potential clients, and helps lead law firms through their online digital strategy when dealing with high-stakes, visible cases. As an early and constant adopter of social and digital media and technology, she also helps firms with blogging, podcasts, video marketing, and livestreaming. She can be reached via email here.