I know. I really do. 
You're just too busy to do this marketing stuff. That's why you have "people." They do it for you, right? I understand.
Oh, you don't have people and you don't have time? Great, now it's really not going to get done.
We Have A Problem
No, wait, you have a problem.
When did you grow up to the point that you realized you had a choice to neglect one of the most important parts of your business?
When did it suddenly become okay to stomp your feet and say you hate change, you don't have time, and you aren't going to:
Write a Marketing Plan
Learn about LinkedIn
Talk about Twitter
Study the facts about Facebook
Learn about the business of blogging
…and so on?
Well, Enough Of That Already
Starting today, it's time to step up and claim your rightful place as an adult.
Yep, it's time to put on your big boy and big girl pants already, and treat your business as an adult would.
We Make Time For That Which We Enjoy
It's true, isn't it? Depending on your interests, do you suddenly find you have the time to:
Take a referral source to the theater?
Take a client to your favorite restaurant?
Take a potential client to your Bulls' suite?
Play in next week's political fundraiser golf outing at a course you love?
Eat pizza while jointly addressing firm holiday cards?
(Okay, maybe that last one was a stretch, but it has been known to make it easier.)
Guess What? It's Not Always Fun
As much as I wish it wasn't so, there are some parts of marketing that aren't going to be fun. Heck, there are some parts of life that aren't going to be fun, right? We all have things we wish we didn't have to do.
I wish I didn't have to take the time to have the towel bar in our bathroom plastered back in place.
I wish I didn't have to have cavities filled.
I wish I didn't have to prepare and submit expense reports for travel reimbursement.
Alas, I have no choice. Those things have to be done for me to move forward. There are some parts of marketing I like better than others, too, but I also know there are some I have no choice but to tackle. I typically like to help all my clients with marketing their firms and practices much more than I do my own. I think I know why. It's much more inspiring and fulfilling to see a pleased client, isn't it?
Bottom Line
You're human, so there are going to be parts of your business that you just don't care for. I get it, but I also know we need to act like the adults* we are sometimes expected to be.  We need to treat our practices, our firms and the business of running those firms in the most sensible way possible, and that is to include marketing as a planned, deliberate, necessary part of that business.
*Disclaimer: I'll never claim to be an adult 24/7…never, and you can't make me!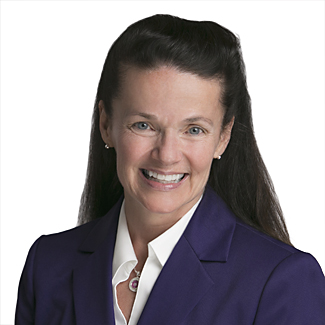 Nancy Myrland is a Marketing, Business Development, Content, Social & Digital Media Speaker, Trainer & Advisor, helping lawyers and legal marketers grow by integrating all marketing disciplines. She is a frequent LinkedIn, Twitter, and Facebook for Business trainer, as well as a content marketing specialist. She helps lawyers and legal marketers understand how to make their marketing and business development efforts more relevant to their current and potential clients, and helps lead firms through their online digital strategy when dealing with high-stakes, visible cases. As an early and constant adopter of social and digital technology, she also helps firms with blogging, podcasts, video marketing and livestreaming. She can be reached via email here.