Do you regularly reach out to the people you want to do business with?
Why not?
Are you worried they won't accept your advances?
Are you afraid of looking or acting silly?
Do you not want to be a bother because you know how busy they are?
Are you not sure what to say to them?
Just remember that when it comes to making an impression on the people with whom your business depends, you have a responsibility to take the lead.
How are they going to know what you do, what you're like, and if you provide any value to them if you don't show them?
Don't forget they are inundated with thousands of messages that circulate around them every day. If you expect to be memorable, it's going to take a bit of work. As with advertising, just when you think your messages are becoming annoying, they might only be starting to notice you.
Remember, you aren't the only thing on their plate. In fact, you might not be on their plate at all.
Where do you begin?
Here's How To Stay On Your Client's Radar
Let's start here…
List the #1 person you want to do business with in the next 12-24 months. Remember, this doesn't have to be a current or potential client. Perhaps you've identified referral sources, influencers in your area of specialty or media who might be critical to your success.
Go ahead, do it right now….I'll wait 30 seconds. It shouldn't take any longer than that because it's only one name. I know you've been thinking about this, right?
Open Outlook, or your calendar of choice.
Let's pretend the name you've written down is Jim Toal.
Plug in events with reminders during the next 6 months that say something like this:
Tomorrow:  Call Jim Toal to say hello. Ask his opinion on House Bill 54.
That afternoon:  Email Jim Toal to thank him for bringing you up to speed on HB 54.
2 weeks later:  Go to LinkedIn, and send Jim Toal a request to connect.
10 days later:  Look at the LinkedIn groups Jim is in, and join 1 or 2 of shared interest.
5 days later:  Post or react to something in those shared groups.
1 month later:  Send Jim a link to an article he might be interested in.  Comment on it in your email to him.
2 months later:  Write a blog post on the outcome of House Bill 54.
1 day later:  Call Jim to ask if you can run the post by him to check your facts, & ask for his comments.
2 days later: Email a thank you to him for his comments, and ask if you can use a few of them in your post.
2 day later:  Email Jim with a head's up on the post, which now has Jim's name and links to him within it.
1 month later:  Call Jim to invite him to lunch.
Keep going until you have 6 months of connections to Jim.
Use the timeframes and reasons for reaching out that make sense for you and your contact. Mine are just examples to get you thinking. There will be activity that makes sense for you and your Jim Toal based on what you know about him. If you don't know enough about him, then you need to do a little research. Google search, Google Alerts, and LinkedIn are good places to start.
Relationship Building Is A Contact Sport
This might sound like a lot of work, and maybe it will be the 1st and 2nd name you write down, but that's okay because, as you might have heard me say before:
Client and business development takes work!

Relationship-building is a contact sport.

Marketing & relationship-building is not a sprint. It's a marathon.
You might think it's unnecessary to plug all of this into your calendar, and it might be if you are organized and motivated enough to do all of these things on a regular basis without forgetting, or if you've done it so many times that it has become 2nd nature.
Until that time comes, do yourself a favor, and plug it all in so you are reminded to act. If these relationships are important enough to you, then they need to be constantly nurtured.
Remember, you aren't the only thing, or the only person, on their plate. You need to work to secure that space.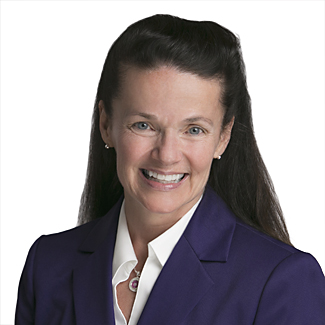 Nancy Myrland is a Marketing and Business Development Plan Consultant, and a Content, Social & Digital Media Speaker, Trainer & Advisor, helping lawyers and legal marketers grow by integrating all marketing disciplines. She is a frequent LinkedIn, Twitter, and Facebook for Business trainer, as well as a content marketing specialist. She helps lawyers, law firms, and legal marketers understand how to make their marketing and business development efforts more relevant to their current and potential clients, and helps lead law firms through their online digital strategy when dealing with high-stakes, visible cases. As an early and constant adopter of social and digital media and technology, she also helps firms with blogging, podcasts, video marketing, and livestreaming. If you would like to reserve an hour of Nancy's time to begin talking strategy or think through an issue you are having, you can do that here. She can be reached via email here.