Last night, John and I had the good fortune to be invited by our lovely neighbors, Jim and Anna White, to the James P. White Lecture on Legal Education at the Indiana University School of Law on the IUPUI campus in Indianapolis.
This lecture series brings in people who are important to the legal profession in the United States in honor of Professor White who was, and still is, instrumental to the formation of legal education in the United States and around the world. As Robert A. Stein, Executive Director of the ABA commented,
"Jim White is more responsible and deserves more credit than any other person for the high quality of legal education in the United States."
Our distinguished speaker last night was Chief Justice of The Supreme Court of The United States, John G. Roberts, Jr. The crowd was welcoming and warm to him, not only because he, like all the Justices, is in the midst of important, historic, and selfless public service to the citizens of this country, but also because he grew up in Northwest Indiana. We're a humble state, but we are immensely proud of our own. He is no exception.
Chief Justice Roberts As Teacher
The first half hour of our time with him was as students and teacher. He gave us an interesting history lesson of the Supreme Court of the United States, how they interacted with their President at the time, and what decisions were important to their Court. Mr. Chief Justice used Powerpoint to show photos of the different courts. Seeing photos of the Justices, as well as the Presidents during whose term they served, was an interesting addition to his lecture.
They Won't Remember and That's Okay
The Q & A period was the best part of the night because his personality, thought process, humor, and insight came through loud and clear. He is a humble man, but strong in his conviction that Justices are to be umpires, not players on either side of the game.
One point that stuck with me was when he talked about very few people being able to recite the names of the former Chief Justices throughout history. During his charming introduction of Chief Justice Roberts, Indianapolis IU School of Law Dean Gary R. Roberts even admitted he could not. Justice Roberts modestly, but with humor, told everyone this was a good lesson for a Chief Justice to remember. Everyone laughed and understood his point with no more explanation needed by him. They won't remember, and that's okay.
This made me think about those of us who do what we do to serve others. No, I would never compare myself in importance to Chief Justice Roberts, but I can compare what he said to all who serve clients as a way of life. It is probably true that our clients, employees, or successors will not remember our names long after we are gone, but that doesn't matter. It is rare when you and I will have court cases named after us, marketing, business development, or social media apps that carry our names, or buildings named after us so others have no choice but to remember us. This does not matter at all. They won't remember, and that's okay.
Why Doesn't This Matter?
Because what is most important is what we actually do for our clients at the very moment we are doing it, without lofty goals of making a name for ourselves or looking forward to adulation because of important people noticing what we did after the fact.
What matters most is that our clients understand, without a shadow of a doubt, that we are completely present for them, that we care passionately about their business, what happens to them, that we are there to protect them, understand them, and that we have their best interest at heart when we are with them, and even when we are not.
We Owe Them
We owe our clients a great deal.
We owe it to our clients to treat them as the special, important human beings they are, without the expectation of being recognized by them as being somehow special because of our credentials, reputation, our degree, who we know, or the size of our firm or client list.
We owe it to them to turn our phones off when we're together.
We owe it to them to help them understand what is going on at every stage of our relationship, even when we have no important news to tell.
We owe it to them to give them news, whether good or not-so-good, in a timely manner.
We owe it to them to say thank you to them whenever possible.
We owe it to them to give them the feeling that we have their backs, that they can trust us to watch over them to the best of our ability.
Thank You, Chief Justice Roberts
I'd like to thank Chief Justice Roberts for his slight, subtle bit of humor last night about not being remembered, and for reminding and inspiring me to share these thoughts with you.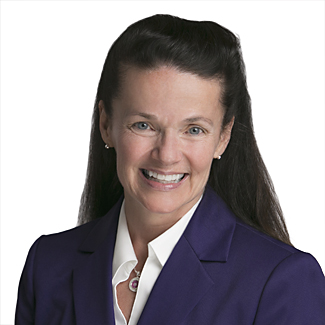 Nancy Myrland is a Marketing and Business Development Plan Consultant, and a Content, Social & Digital Media Speaker, Trainer & Advisor, helping lawyers and legal marketers grow by integrating all marketing disciplines. She is a frequent LinkedIn, Twitter, and Facebook for Business trainer, as well as a content marketing specialist. She helps lawyers, law firms, and legal marketers understand how to make their marketing and business development efforts more relevant to their current and potential clients, and helps lead law firms through their online digital strategy when dealing with high-stakes, visible cases. As an early and constant adopter of social and digital media and technology, she also helps firms with blogging, podcasts, video marketing, and livestreaming. If you would like to reserve an hour of Nancy's time to begin talking strategy or think through an issue you are having, you can do that here. She can be reached via email here.