Those of you who know me know I'm bullish on video, and livestreaming, video's real-time cousin. I've been waiting for LinkedIn to launch a native video app so users can reach audiences with a medium that removes yet another barrier to familiarity, and that is natural video, where we are allowed to see one another in a largely unrehearsed, often natural environment.
LinkedIn Could Become A Leader
As an early user and student of livestreaming platforms such as Periscope, Blab and Facebook Live, and others that are now being developed, I had hoped LinkedIn would acquire Blab, the livestreaming and chat platform that allows live conversations of up to four people, accompanied by the ability of viewers to engage in chat off to the side. This type of multi-user platform would result in the integration of webinars and news platforms, enabling LinkedIn to become a leader in delivering live news and information to its 433-million user base of professionals.
Not Quite Livestreaming, But I'm Hopeful
LinkedIn hasn't gone as far as livestreaming yet, but it is stepping into video. In a Facebook group I'm in, Cathy Hackl alerted us to this developing story.
This morning, TechCrunch's Ingrid Lunden reported:
"LinkedIn, the social platform for people to network and look for work that's getting acquired by Microsoft for $26 billion, is taking the wraps off a new feature that it hopes will get more of its 433 million users moving — literally and figuratively — when it comes to engaging with the site: today, LinkedIn is taking its first foray into video content, created by users and hosted by LinkedIn itself."
Influencers First
As I have watched on other platforms with new, shiny features and apps, LinkedIn video will initially only be available to a select group of 500 "influencers." It is being launched via their new Record app, which is only available to those influencers at this time. I am certain that will change.
In the article, TechCrunch states:
"LinkedIn will start first with videos created by LinkedIn 'Influencers' — an invitation-only group of 500 LinkedIn users who have significant numbers of followers and who regularly post content to the site — who will be making videos that are short, 30-seconds-or-less responses to questions put to them specifically or to the community at large."
Q&A Style Like Quora
If you've spent any time on Quora, this initial foray into video for LinkedIn will remind you of Quora's short Q & A format, allowing subject matter experts to show off their knowledge.
LinkedIn started with a question by Reid Hoffman, Executive Chairman and Co-Founder of LinkedIn, who asked influencers about Artificial Intelligence:
"What is the first thing in your office AI will take over?"
As you can see, there are a few Influencers who chose to answer Reid's question:
No Charge For Now
It appears there will initially be no charge for this new feature, and no ads at this time. We will see how this unfolds as LinkedIn has a premium product that has exclusive features. I think it would be wise to keep this as a free feature because LinkedIn needs to compete with other video and livestreaming platforms that have come on strong.
Hopeful This Evolves Into Livestreaming
My hope continues to be that this will evolve into the ability to livestream, or to launch another app that will allow that. Watching video answers on a specific topic can be interesting, and certainly provides opportunity for you to show your expertise in specific areas, but the addition of livestreaming would allow you the ability to go directly to your connections at a moment's notice when news and information are fresh, which is an amazing addition to the intimate connection video can enable between you and your clients.
For now, LinkedIn has video. Stay tuned.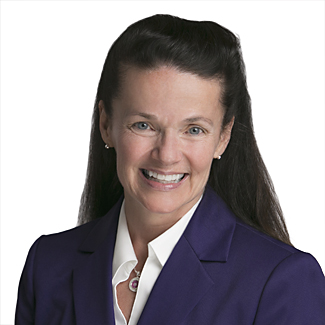 Nancy Myrland is a Marketing, Content, Social & Digital Media Speaker, Trainer & Advisor, helping lawyers and legal marketers grow by integrating all marketing disciplines. She is a frequent LinkedIn and Twitter trainer, as well as a content marketing specialist. She helps lawyers and legal marketers understand how to make their marketing and business development efforts more relevant to their current and potential clients, and helps lead firms through their online digital strategy when dealing with high-stakes, visible cases. As an early and constant adopter of social and digital technology, she also helps firms with blogging, podcasts, video marketing and livestreaming. She can be reached via email here.